David Cameron's aunt has joined an anti-cuts protest in Oxford, telling fellow protesters that government cuts to children's services were "a big mistake".
Clare Currie spoke at the demonstration, which hundreds of people attended, rallying against Oxfordshire County Council's plans to close down 44 children's centres. 
One photo of the Prime Minister's 78-year-old aunt appears to show her holding a placard with the sign "no ifs, no buts, no cuts". 
Ms Currie, from Oxford, said: "I am here to protest against all of the cuts - I think they are a big mistake...I would like the county council to change its mind about making such huge cuts.
"This is going to hurt everybody, particularly people who do not have enough in the first place."
Last week it emerged that both Mrs Currie and the Prime Minister's mother signed a petition linked to the demonstration at the weekend. Mary Cameron, a retired magistrate, revealed her name appeared on the petition condemning a decision by the county council in her son's constituency. 
Mrs Cameron told The Mirror: "My name is on the petition but I don't want to discuss this any further."
The 81-year-old's name reportedly appeared among the 10,000 people who have signed the petition online and in person, which aims to protect the "lifeline" of children's centres in Oxfordshire and "maintain universal access to their vital services".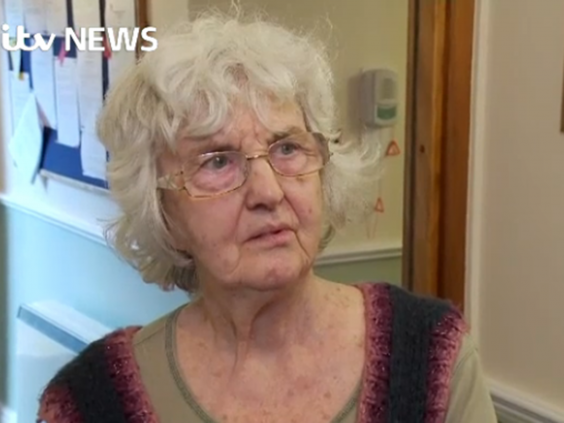 The petition adds: "Cutting these essential services would leave families vulnerable and isolated, and fail an entire generation of children.
"If current proposals go ahead, most of this support would either disappear entirely or only be available to families who are already in difficulties. An end to universal provision of support for families of under-fives will only increase the stigma associated with seeking out help, and may put people off using these essential services at a time when they feel vulnerable and isolated."
Labour has previously mocked the Prime Minister as the "leader of the anti-austerity movement in Oxfordshire" after leaked documents revealed Mr Cameron wrote to his local council protesting against cuts in his area. The letter, which was sent to the council leader Ian Hudspeth, hit out at the cuts to libraries, early day centres and museums. 
In his letter, Mr Cameron wrote: "I was disappointed at the long list of suggestions floated to make significant cuts to frontline services… I would have hoped that Oxfordshire would instead be following the best practice of Conservative councils from across the country in making back-office savings and protecting the frontline."
Reuse content