A petition calling for the BBC to refer to David Cameron as "the right-wing Prime Minister" has reached almost 8,000 supporters in less than four hours.
Set up on Change.org by Amanda Drury from Lincoln, it criticises the BBC's repeated use of the term "left-wing Labour Party leader" when referring to the newly-elected Jeremy Corbyn.
The comment on the petition reads: "Every time Jeremy Corbyn is mentioned in a news report on the BBC he is referred to as 'the left wing Labour Party leader'.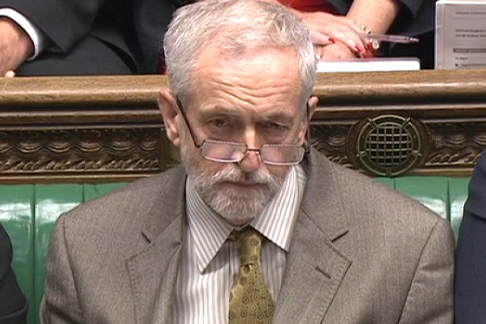 "In the interest of fairness and un-biased reporting, David Cameron should also be referred to in terms of his place on the political spectrum – 'the right-wing Prime Minister."
A BBC spokesperson said: "Our journalists use descriptions of different political leanings to help the audience's understanding or where there is a specific editorial justification.
"Mr Corbyn was to the left of the other candidates and now he has been elected it is fair and accurate to say the Labour leadership is more to the left, or more 'left wing' than before. We do not use such labels in every instance, but we have taken a similar approach with the different political shades of other parties."
Petition for the BBC to refer to David Cameron as the "right wing Prime Minister" https://t.co/rVBtglNFl8

— Martin Bagot (@MartinBagot) September 16, 2015
Mr Corbyn has had a lively start to his term as Labour leader, after receiving criticism for remaining silent during the national anthem at an RAF service, then announcing he would bring about a new era of PMQs by taking questions from the public.
He made his debut at PMQs with questions about the housing crisis, mental health and tax credits.
Reuse content