David Cameron has told Sir John Chilcot he is "fast losing patience" with his inquiry into the Iraq war.
Sir John, who has chaired the six-year investigation, wrote to the Prime Minister saying he was still unable to say when the inquiry will be ready to report, fuelling an angry response from Mr Cameron.
It follows The Independent on Sunday's  revelation that the inquiry is not expected to be published for another year, meaning the investigation will have taken longer to report than the war itself.
In his letter to the Prime Minister, Sir John said the Maxwellisation process – whereby those criticised in the report are given time to respond – had "opened up new issues," while others have yet to reply.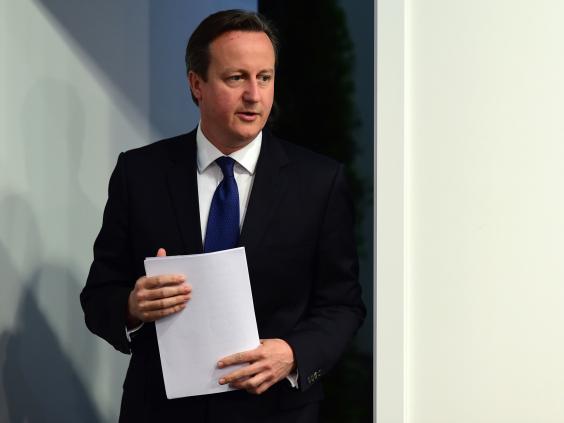 "It is now essential that all remaining responses are received so that the process can be completed," he wrote. "Only when all responses are in our possession and have been evaluated will I be able to write to you with a realistic timetable for completion."
But in his reply Mr Cameron expressed his "disappointment" at news of another delay, saying the public and those who lost loved ones were "awaiting the results of your work".
"They, and I, had hoped for publication of your report by now and we are fast losing patience," he added.
George Osborne, who was standing in for Mr Cameron at Prime Minister's Questions, called on those involved in the inquiry to "get on with it" and publish it as soon as possible. He faced angry questions from the SNP's Westminster leader Angus Robertson, who said ministers had a "moral or political responsibility" to discover why the report keeps being delayed.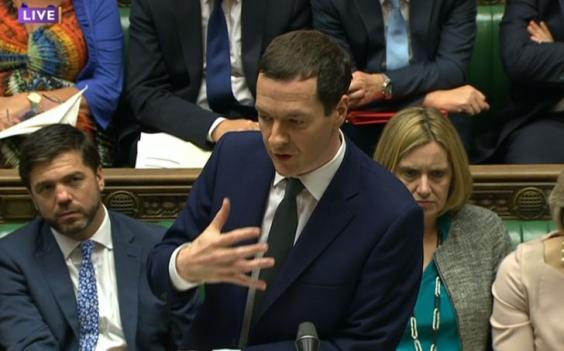 "The Chilcot Inquiry is of course completely independent of Government and we do not determine when it publishes its conclusions," the Chancellor replied.
"But where I agree with you is this - it has been a long time coming and people I think are running out of patience, they want to see that report.
"I'd make a broader observation that of course there was a cross-party alliance between the Scottish Nationalists and the Conservative Party when we called for that inquiry to be set up earlier than it actually was. If it had been we'd have the conclusions now."
Acknowledging the government's frustration, Sir John wrote: "I and my colleagues understand your concern that it has not been possible to publish our conclusions before now.
"I am sure you will also share my desire to ensure that those conclusions - covering a period of nine years - hold firm once published."
Latest news of the Chilcot inquiry's delay will increase pressure on Mr Cameron to scrap the six-year, £10m investigation.
Lord Morris of Aberavon, a former Labour Attorney General, has asked the Prime Minister to assess "the case for discharging the Chairman and members of the Chilcot inquiry, and inviting the Cabinet Secretary to set out a mechanism for an interim report to be produced on the basis of the evidence gathered".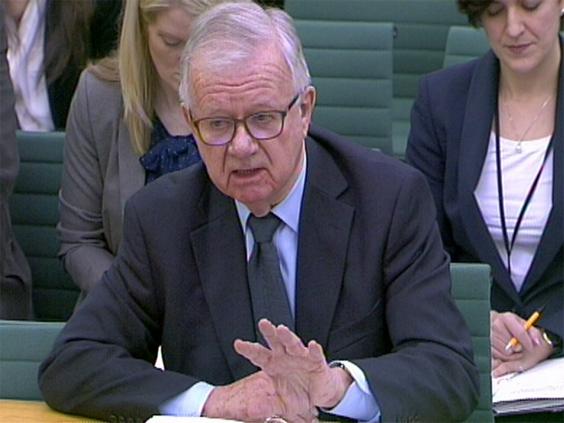 In February Sir John Chilcot faced a storm of protest from MPs after it emerged that his report would not be published before the election. At the time it was widely assumed it would be published soon after May, although Sir John refused to be drawn on the timetable when he gave evidence to the Foreign Affairs Committee of MPs.
The report continues to be held back by those criticised in the report, which includes about 30 former or current ministers, officials and military officers who have been sent sections of the draft report in which they are criticised.
Tony Blair, who is among those criticised in the report, has denied he is partly responsible for holding up the report, insisting he would be happy to see the publication of all the documents so he can defend his record.
The Iraq War: A timeline
The Iraq War: A timeline
1/16 11 September 2001

Terrorists belonging to al-Qaeda use hijacked aeroplanes to kill 2,996 people in attacks on the east coast of the US.

AP

2/16 12 September 2001

Tony Blair promises George W Bush that the UK will support the US, whatever the President decides to do.

AFP/Getty Images

3/16 25 March 2002

Jack Straw, Foreign Secretary, warns Blair that invading Iraq would be legally dubious.

Getty Images

4/16 June 2002

Tony Blair asks defence officials to outline options for UK participation in military action against Iraq.

afp/getty images

5/16 24 September 2002

The government publishes a dossier about the threat from Iraq's weapons of mass destruction. A foreword  by Tony Blair states that Saddam Hussein's "military planning allows for some of the WMD to be ready within 45 minutes of an order to use them". It is subsequently alleged that  this dossier was "sexed up" for  political reasons.

Getty

6/16 2 October 2002

Congress authorises President Bush to use military force against Iraq.

Getty

7/16 8 November 2002

UN Security Council passes resolution 1441, insisting that weapons inspectors be allowed back into Iraq and calling on the regime to give up its WMD or face the consequences.

Simon Walker/AP

8/16 18 July 2003

David Kelly, an expert in biological warfare, is found dead after being named as the source of quotations used by the BBC's Andrew Gilligan to suggest that the dossier of September 2002 had been "sexed up". Lord Hutton is appointed to chair a judicial inquiry into his death.

GETTY IMAGES

9/16 13 December 2003

Saddam Hussein is captured near Tikrit, after nine months in hiding.

REUTERS

10/16 2 March 2004

Bombings in Baghdad and Karbala kill nearly 200 people: the worst attacks since the fall of Saddam.

Getty Images

11/16 14 September 2005

Bombs in Baghdad kill 160 people and injure more than 500.

EPA

12/16 30 December 2005

Saddam Hussein is executed.

Getty Images

13/16 28 May 2009

The last British combat troops  leave Iraq.

Getty Images

14/16 24 November 2009

The Chilcot inquiry holds its first public hearing.

Getty

15/16 2 February 2011

The Chilcot inquiry holds its final public hearing.

AFP/Getty Images

16/16 21 January 2015

Sir John Chilcot confirms that his report will not be published before the general election in May 2015.

Getty Images
A spokesman for the former Prime Minister said: "It's completely wrong to say that Tony Blair is the reason for the delay. He has as much reason as anyone for wanting the report published, not least because it gives him a chance to defend himself."
Last year The Times reported that lawyers were being drafted in by those criticised in the report, which was a major reason for the delay.
Appearing in front of MPs in February, Sir John accepted that some of the draft criticisms run to "several hundreds of pages".
Reuse content