David Cameron spoke of his "determination to deliver" a better deal for Britain in Europe as he began the marathon negotiations which will lead to an EU membership referendum by 2017.
He is to meet a series of European leaders to set out his position at an EU summit in Latvia. Its formal agenda is the EU's relations with former Soviet states on the bloc's eastern borders.
But the Prime Minister said he wants to take the opportunity to begin talks "in earnest" about Britain's place in the EU.
He will point to his general election victory on May 7 as evidence that he has a mandate from the voters to negotiate a fresh deal.
Arriving at the Latvian capital Riga, he said: "All I'd say is that there will be ups and downs, you'll hear one day this is possible and the next day something else is impossible.
"But one thing throughout all of this that will be constant, is my determination to deliver for the British people, reform of the EU, so they get a proper choice in the referendum that we'll hold, an in out referendum, before the end of 2017, that will be constant. But there will be lots of noise, lots of ups and downs, along the way."
Ahead of his first foreign visit since his election victory, Mr Cameron said stopping EU nationals from receiving benefits will be a red line in his drive to renegotiate Britain's place in the 28-nation bloc.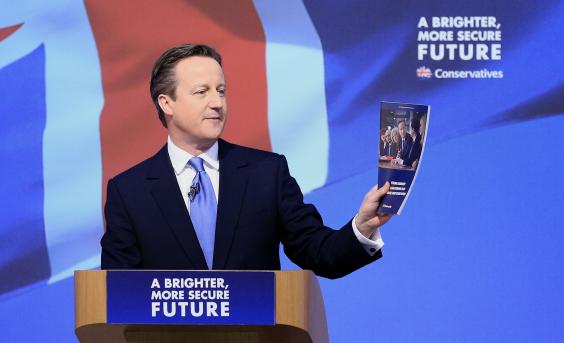 He warned that the negotiations would be difficult and time-consuming, but insisted a deal could be struck to "address the concerns of the British people and improve the EU as a whole".
The Tory manifesto contained a commitment to hold the referendum by the end of 2017, although there have been growing suggestions that it could be held next year to end the uncertainty over the question.
Mr Cameron's comments indicated he was playing down the chances of an early vote, although diplomats insisted they are still keeping all options open.
Reuse content