Young British adults could miss out on access to benefits as a consequence of David Cameron's EU renegotiation, according to reports.
The Prime Minister has made EU migrants' access to in-work benefits a cornerstone of his bid to reform Britain's relationship with the 28-state bloc.
The Conservative manifesto pledged to stop EU migrants from claiming tax credits and child benefit until they have lived in the UK for a minimum of four years.
But with lawyers warning that cutting benefits from EU migrants without placing the same restrictions on British claimants could be illegal under EU law, the BBC has reported that ministers are considering plans to extend the restrictions to native UK citizens too, meaning all those under the age of 22 would be unable to receive the in-work benefits.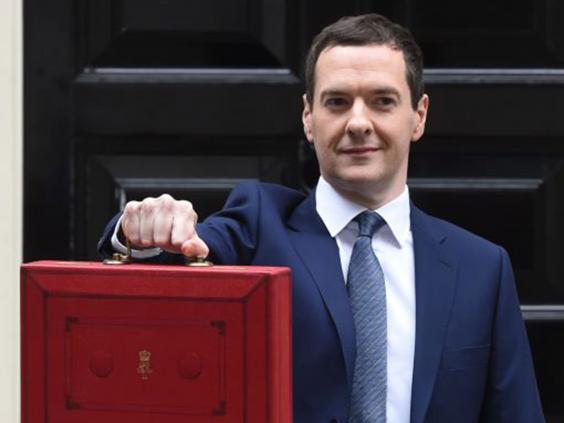 Applying the restrictions only to EU migrants would require treaty change, lawyers advised, but that would require the agreement of all 28 EU nations, which would prove highly unlikely due to strong opposition from eastern European countries such as Poland, as well as reservations from powerful countries such as France.
A document written by government lawyers sent to government ministers, seen by the BBC, reads: "Imposing additional requirements on EU workers that do not apply to a member state's own workers constitutes direct discrimination which is prohibited under current EU law."
It says restricting EU migrants' access to benefits could be made using secondary legislation but warned the legal arguments for doing so would be "extremely weak".
Applying the restrictions to British adults under the age of 22 would risk causing further anger among an age group that has already been hit hard by George Osborne's post-election budget.
The Chancellor stripped housing benefit, restricted access to Jobseekers' Alliance, opened the way for further increases in tuition fees, ditched maintenance grants for disadvantaged students and did not make the new national living wage applicable to those under the age of 25.
Labour accused the Government of being forced to hatch the plan on the back of a failed renegotiation strategy.
Stephen Timms, Labour's shadow work and pensions secretary, said: "We support restrictions on benefits for EU migrants. But the Government would find it hard to justify removing support from ordinary UK citizens simply because they have failed to deliver what they promised in their EU renegotiation."
Meanwhile Paul Noblet from the homelessness charity Centrepoint, warned that a further move to restrict housing benefit from young adults could put thousands more youngsters on the streets.
"We fear that removing in-work benefits could have a catastrophic impact on people whose financial situation is already precarious," he said. "Around 83,000 young people already experience homelessness in the UK each year. Cutting Housing Benefit could force thousands of young people on to the streets - many young people simply do not have a family home to go back to.  
"Times have rarely been tougher for young people. We urge the Government to clarify their position and put an end to the further unnecessary anxiety this speculation will cause."
What does five more years of the Tories mean for Britain?
What does five more years of the Tories mean for Britain?
1/8 Welfare payments will be slashed

One of the most controversial parts of the Conservative manifesto was to cut benefits for the working age poor by £12 bn over the next three years. But during the campaign they only said where £2 bn of these savings would come from. That leaves £10 bn still to find. Some experts think the only way they can close that gap is by means testing child benefit – with millions of families losing out

Getty

2/8 There will be tax cuts for those in work and those who die

The Tories will increase the threshold at which the 40p rate of tax becomes payable to £50,000 by 2020. They haven't said so but it is also likely that at some point in the next five years they will abolish that 45p rate of tax altogether for the highest earners. They also want to increase the effective inheritance tax threshold for married couples and civil partners to £1m

Getty

3/8 There will be an in/out EU referendum in 2017

The next two years are going to be dominated by the prospect of a referendum on Britain's membership of the EU. First off David Cameron has the daunting task of negotiating a deal with other EU leaders an acceptable deal that he can sell to his party so he can go into the referendum campaigning for a 'yes' vote. This may be unachievable and it is possible that the Tories may end up arguing to leave. Opinion polls show Britain is divided on EU membership, one poll this year showed 51% said they would opt to leave compared to 49% who would vote to stay in

Getty

4/8 There will be more privatisation of the NHS

Having won the election the Tories now have a mandate to go further and faster reforming the NHS. In order to make cost savings there is likely to be greater private involvement in running services, while some smaller hospitals may lose services they currently provide like A&E and maternity units

Getty

5/8 There will be many more free schools – and traditional state schools will become a thing of the past

The Tories plans to create 500 new free schools and make 3,000 state schools become academies. They will also carry on reforming the Department of Education and remove more powers from local authorities over how schools are run

Getty

6/8 On shore wind farms will be a thing of the past and fracking will be the future

Government spending on renewable energy is under real threat now the Lib Dems are no longer in power with the Tories. Subsidies are likely to be slashed for off-shore wind farm and other green energy supplies. Meanwhile there will be generous tax break for fracking as ministers try and incentivise the industry to drill for onshore oil and gas

Getty

7/8 There maybe more free childcare – but not necessarily

In the campaign the Tories pledged to double the amount of free early education for three- and four-year-olds from 15 hours a week to 30. The extra hours would only be offered to working families where parents are employed for at least eight hours a week. However they have not said where the money will come from to fund the pledge

Getty

8/8 Workers' rights could be reduced

The Tories want to slash business regulation, merge regulator and cut costs. The Lib Dems stopped them from reducing the employment rights of workers in power – but these are now under threat

Getty
Reuse content