David Miliband has intervened in the Labour leadership by warning that electing Jeremy Corbyn as leader could lead to one-party rule under the Conservatives.
The former Labour foreign secretary said his party risked creating a multi-party democracy in which only one party could win majorities in Parliament if it chose the hard-left candidate because he would lose even more votes to the Tories and divide the Labour party.
The party should reject the "angry defiance" offered by Mr Corbyn and instead choose the "fresh thinking and political courage of Liz Kendall," Mr Miliband said.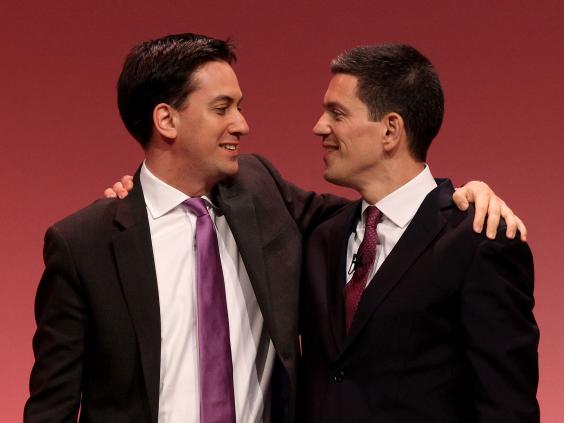 He is the latest high profile figure of Labour's recent past to speak out against Mr Corbyn, following interventions from Gordon Brown, Tony Blair, Jack Straw and Neil Kinnock.
However his brother, Ed Miliband, is yet to break his silence on the leadership election and he is understood to be planning to keep his counsel on the contest.
Warning of the consequences of a Corbyn victory, David Miliband wrote in the Guardian:  "Given the collapse of the Lib Dems, the stakes now are very high indeed, not just for Labour but for the country. Get it wrong, and Britain could become a multiparty democracy with only one party – the Conservative party – that can win parliamentary majorities. A one-governing-party state."
Labour leadership: The Contenders
Labour leadership: The Contenders
1/2 Jeremy Corbyn

Jeremy Corbyn started off as the rank outsider in the race to replace Ed Miliband and admitted he was only standing to ensure the left of the party was given a voice in the contest. But the Islington North MP, who first entered Parliament in 1983, is now the firm favourite to be elected Labour leader on September 12 after a surge in left-wing supporters signing up for a vote.

PA

2/2 Andy Burnham

Andy Burnham started out as the front-runner in the leadership election, seen as the candidate of the left until Jeremy Corbyn entered the race. The former Cabinet minister has found himself squeezed between the growing populism of Corbyn's radical agenda and the moderate, centre-left Yvette Cooper, not knowing which way to turn. It has attracted damaging labels such as 'flip-flop Andy', most notably over his response to the Government's Welfare Bill. He remains hopeful he can win enough second preference votes to take him over the 50 per cent threshold ahead of Corbyn.

PA
Explaining his opposition to Mr Corbyn's politics, he said: "The alternative to Syriza/Corbyn is based on passionate reform, not angry defiance.
"Clear-eyed about the dangers of inequality, the corrosion of the public realm, the weakness of international political cooperation relative to economic forces, the necessity of domestic institutional change, it does not seek to fight the next election as a party of angry protest but instead as one of reforming government."