When Ed Miliband visited the floods in Wraysbury, little could residents have anticipated the dramatic figure who would arrive on their deluged doorsteps.
With brooding gaze, hands on hips and legs astride, this wasn't the waffling Labour leader that so often graces TV screens.
No indeed.
Instead, with chin aloft and nostrils flaring with purpose, it was Destiny Miliband the residents glimpsed from beneath that furrowed brow.
His mystical expression, paired with such a stance, could almost have been borrowed from Boromir, such was its reflective determination. Wearing his kagool like a superhero's cape, his head cocked thoughtfully, this was a man who was on a mission.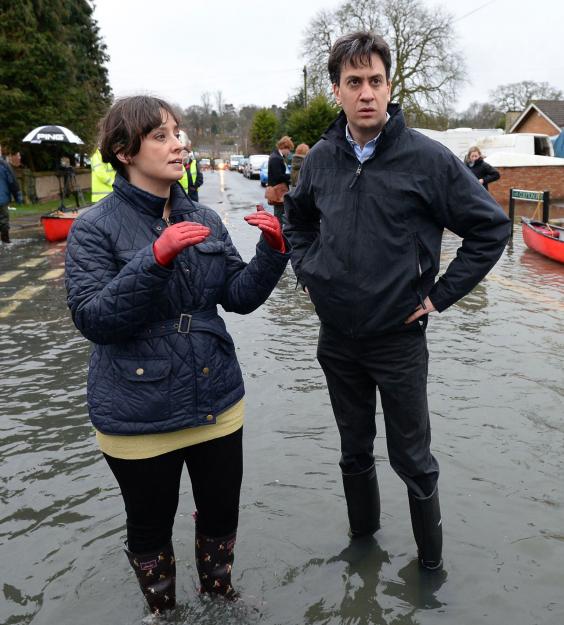 It was only a matter of time before Twitter users spotted the potential in Miliband's dramatic new guise. Collected together by Oli Walker, the destinymiliband tumblr was born, with Photoshopping genii from around the country sending in their submissions.
From Kill Mill to Downton Miliband, this is a Miliband we all want to meet.
In pictures: Destiny Miliband wins the internet
In pictures: Destiny Miliband wins the internet
1/10 Tories' campaign poster opts for a rather more brutal electioneering tactic

By M Kempton

2/10 Ed Miliband in House of Cards

SPOILER ALERT: season 2 has a particularly boring new twist.

3/10 Edpendible

A line up you'd never thought you'd see: by M Kempton

4/10 Course, all the reservoirs are now flooded..

by A Catherall

5/10 Destiny's child Ed Miliband

By M Allan

6/10 Waterworld Miliband

By Deanswisdom

7/10 David Bowie beat Cameron hands down

8/10 Miliband wows the crowds at London Fashion Week

by General Boles

9/10 EDpendables

by Undead Glory

10/10 'Hold me Ed'

The apocalypse has started and the planet's only hope is Ed Milliband and his beloved Tom Hiddleston
Thousands of homes have been hit by flooding across the south of England, and the cost to insurers could reach more than £1billion. Insurance chiefs will meet with ministers at Downing Street today to discuss their response to the flood crisis after it emerged victims have received £14 million in emergency payments since December.
Reuse content