Dallas health officials are monitoring as many as 100 people who may have come into either direct or indirect contact with a man diagnosed with Ebola several days ago.
Some of them, including members of the man's family, have been put into mandatory isolation. So far none of the individuals identified as being at potential risk, including five school-age children, have developed any symptoms.
The authorities are taking steps to prevent an Ebola outbreak in the city but also trying to reassure the population that it is unlikely to happen.
The man, who recently travelled to the United States from Liberia, is the first person to be diagnosed with Ebola in the country.
However, worryingly reports say the sick man first tried to check into a Dallas hospital on Thursday last week but was sent home with antibiotics even though he had told staff about his recent stay in a part of Africa struck by the disease. He returned to the same hospital last weekend by which time he was in a far worse condition.
See the Ebola outbreak mapped
See the Ebola outbreak mapped
1/7 25 March 2014

This outbreak of the Ebola virus first emerged in the Guéckédou region of Guinea, at a crossroads with both Liberia and Sierra Leone

2/7 31 March

On 31 March the WHO confirmed the outbreak was now international, spreading first into Liberia's northern-most Lofa region

3/7 27 May

The virus spread to Sierra Leone at the end of May - just as agencies were hoping the worst was over

4/7 27 July

In Sierra Leone the virus boomed, and then it spread to Nigeria when the Liberian diplomat Patrick Sawyer flew from Monrovia to Lagos

5/7 9 August

The Nigeria cases sparked fears around the world, and there have now been deaths in Spain and Saudi Arabia involving people who had travelled to West Africa. The numbers of cases continue to rise

6/7 17-20 September

In mid-September, Senegal confirmed its first case linked to the Ebola outbreak, a development the WHO described as a top priority emergency. Numbers of cases continued to grow exponentially in Guinea, Sierra Leone and Liberia, as experts warned they could number one million by January if not contained

7/7 8 October

Two cases of Ebola have now been reported in the US and Europe - the first times the virus has been contracted among health workers outside Africa
Texas officials confirmed that four members of the family of the patient, who was identified by a friend as Thomas Eric Duncan, had been ordered to stay in their homes and not receive guests. A handful of health workers who had contact with the patient have also been put in isolation.
"We have tried-and-true protocols to protect the public and stop the spread of this disease," Dr David Lakey, the Texas health commissioner, said.
"This order gives us the ability to monitor the situation in the most meticulous way."
He said the order would remain in place "until the incubation period has passed and the family is no longer at risk of having the disease".
The expanded list of 100 potentially at-risk people includes some who have only been in secondary contact with the patient via someone else.
The number of people under observation for possible symptoms may rise before it starts to fall again.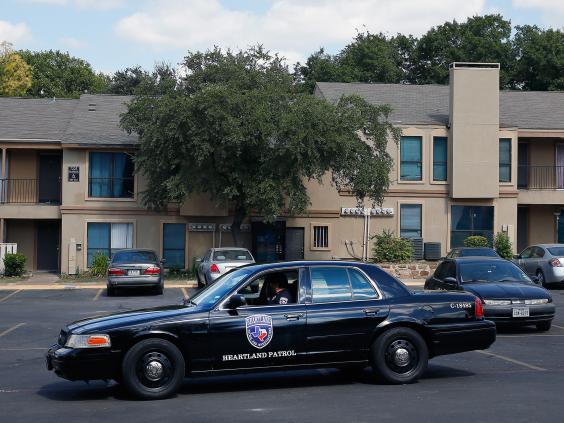 "It's a constant process of interviews and locating as many contacts as are out there," Erikka Neroes, spokesperson for the Dallas County health department, said. The same facility that turned Mr Duncan away at his first visit, the Texas Health Presbyterian Hospital, is treating him now.
Federal officials declined to criticise the hospital but said it was urging all hospitals in the US screening people with such symptoms to take more urgent note of their recent travels.
"That did not happen in this case," said Dr Anthony Fauci, head of the National Institute of Allergy and Infectious Diseases. "We just need to put that behind us and look ahead and make sure that in the future it doesn't happen again."
A nephew of the patient revealed that even after his uncle had been rushed back to the hospital last Sunday, he remained unsure whether anyone had grasped that Ebola may be at play.
He called the Centres for Disease Control and Prevention in Atlanta to urge a more serious response. "I was concerned for his life and he was not getting the appropriate care," the nephew, Josephus Weeks, told NBC's breakfast programme, Today.
"And I feared that other people might get infected if he was not taken care of."
Meanwhile, the Liberian authorities said that Mr Duncan would be prosecuted when he returned home for lying on his airport screening questionnaire about whether he had come into contact with someone with Ebola.
Reports say Mr Duncan had been in contact with a pregnant woman who later died of Ebola, but it is not clear if he knew of her diagnosis.
Reuse content