Ed Miliband will attempt to win over voters who doubt he is a credible prime minister today, when he warns his Labour critics not to play into the hands of vested interests he says are trying to destabilise the party.
In what Labour MPs regard as his most important speech since becoming party leader in 2010, Mr Miliband will urge Labour not to be "distracted" by speculation about his performance. He will blame the recent turmoil in his party on "powerful interests" - including the Conservatives and their newspaper allies, the banks, hedge funds and energy companies - who do not want Labour to win next May's general election. He will declare that they will not succeed in their efforts to blow Labour off course.
In his fightback speech in London, the Labour leader will say: "We're in a fight, but not because our opponents think we're destined to lose. We are in a fight because they know we can win. And, between now and the election, they are going to use every tactic to try to destabilise, distract us and throw us off course. Our task is simple: not to be distracted, but to keep our eyes on the prize of changing this country."
In a rallying cry to his demoralised party, Mr Miliband will say his mission is to create a "recovery for the many, not just a privileged few". He will pledge to reform a "zero-zero economy" in which low-paid workers are on zero hours contracts but some people at the top pay "zero rates of tax".
His Labour critics insist the attempt to oust him was not media-driven but reflected "the message on the doorstep" that he is not seen as a prime minister-in-waiting. They have abandoned plans to force him out – but only because Alan Johnson, the potential successor who could have united the party, refused to take the job. Rebel MPs have now promised to back Mr Miliband but fear he has a mountain to climb to win over the voters.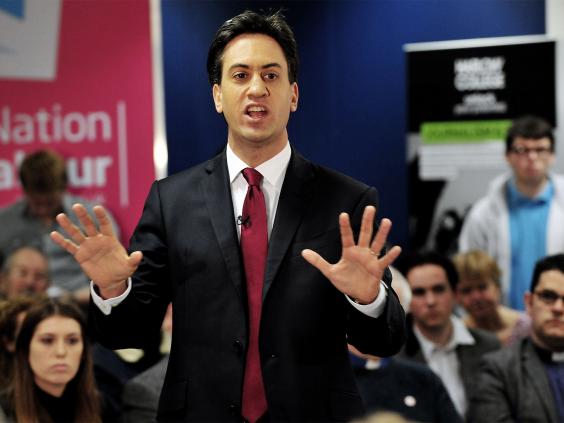 Their anxiety was heightened today when an Ipsos MORI poll found that only 13 per cent of the public regard the Labour leader as ready to be prime minister. A majority (58 per cent) of Labour supporters are dissatisfied with his performance and his approval ratings among the public are worse than Nick Clegg's. The survey put the Conservatives (32 per cent) three points ahead of Labour (29 per cent).
Mr Miliband has argued that the failed coup had made him more resilient. He told the BBC he had "absolutely not" thought of quitting and said: "I'm not in the whingeing business. This job is a tough job and it should be. It's an audition to be the prime minister of the country and, you know, they say what doesn't kill you makes you stronger and that's true. My mettle has been tested but people want a prime minister who can come though times and will fight for them, and that's who I am."
Tomorrow, Mr Miliband will stake his claim to be prime minister by telling voters: "You need resilience in this job. You need fight. But above all, you need belief in what you are doing."
In a thinly-veiled criticism of David Cameron, he will add: "Not belief based on a longing to have a picture on the wall down the stairs of Downing Street, not belief driven by a sense of entitlement that it is somehow Labour's turn. Instead, belief driven by how we must change the country. That is why I am in this job, that is why it matters to me, that is what drives me on."
In what the Conservatives dubbed his "10th relaunch" as Labour leader, Mr Miliband will launch his strongest attack on Ukip. He will say that Labour will never ape Ukip's plan to "return to a more unequal, more unjust past".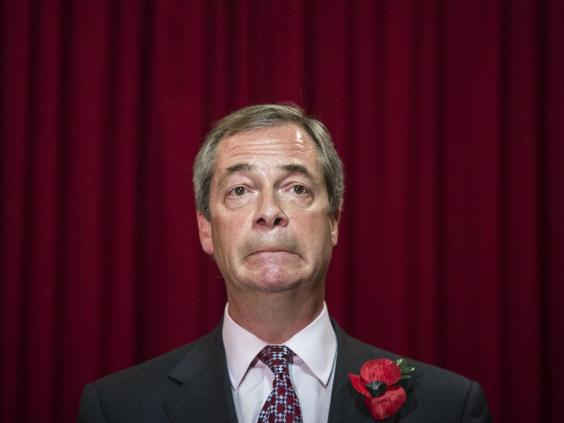 He will describe Ukip's agenda as suggesting "working mothers aren't worth as much as men, life was better when there wasn't equality for gay and lesbian people, you feel safer when you don't have someone who is foreign living next door; the NHS should be privatised; rights at work, whether they come from Europe or from here, are simply a barrier to economic success. And they say let's get out of the EU."
He will add: "Mr Farage, you go to live in that world if you want to. But I don't think the people of Britain will follow."
Ironically, the attack came as Mr Farage said that Ukip might support a minority Labour government in key Commons votes after the election if it promised an in/out EU referendum. He told the New Statesman magazine that Ukip would be "extremely unlikely" to join a Labour-led coalition but said: "I'd be very comfortable supporting anybody that gave me the opportunity to get my country back."
Ed Miliband's troubled times
September 23: Crucial speech to Labour conference marred when Ed Miliband speaks without notes and forgets to include sections on the deficit and immigration
October 31: Miliband looks awkward as he is photographed giving money to a beggar in Manchester
November 3: The Independent's  "poll of polls" puts Labour on 33 per cent, its lowest since June 2010. Some surveys show the Tories ahead.
November 4: Labour MPs compare notes on how Miliband is not seen as a prime minister-in-waiting in their constituencies.
November 5: Miliband announces Shadow Cabinet reshuffle in attempt to head off rumoured coup. Close ally Lucy Powell to run day-to-day election strategy, but her appointment angers some Labour MPs.
November 6: At least two Labour MPs call privately for Miliband to stand down.
November 7: Shadow Cabinet ministers rally behind Miliband, who insists he "relishes the fight for the future".
November 9: 20 frontbenchers are said to be ready to quit their posts to try to force Miliband out
November 10: Alan Johnson, who would enjoy near-universal support in the party to succeed Miliband if he were toppled, insists he will never take the job. Critics say Miliband is safe until the election.
Reuse content