Election watchdogs have been asked to investigate a secretive lobby group which organises private events with Conservative ministers yet has not officially declared any donations to the party.
The Enterprise Forum, which describes itself as an "independent, not-for-profit organisation", hosts meetings and receptions with senior Tories and says its aim is to "improve the quality and flow of information between the business community and the Conservative Party". Its website carries an endorsement from David Cameron praising it for playing an "invaluable role" in letting "the Conservative Party engage with business to develop policies that can help us compete and prosper in the new global economy".
The Enterprise Forum is a limited company which last year had a turnover of £114,337. Under electoral law, companies that provide "any property, services or facilities for the use or benefit of the party" must declare its activities as donations to the Electoral Commission. The Enterprise Forum has hosted 19 events with Tory ministers and MPs in the past two years. However, it has not registered any of its activities with the commission.
Labour MP John Healey has written to the Electoral Commission's chief executive Peter Wardle asking him to investigate whether the Enterprise Forum is a "permissible donor" under the 2000 Political Parties, Elections and Referendums Act.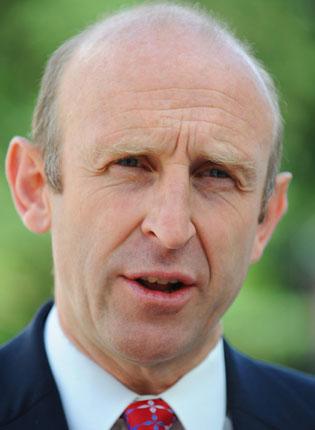 Mr Healey wrote: "The Enterprise Forum's sole focus of its activity is to support the Conservative Party and in turn its electoral prospects." He added that, besides the question of whether the Enterprise Forum should declare under section 2(f) of PPERA, there was also a case to investigate whether it should be classified as a members association, given that the majority of executives and management board members of the forum are Conservatives.
On 30 September, at the Tory conference in Birmingham, the Enterprise Forum hosted an invitation-only reception with the CBI and George Osborne. On 14 July, it held a private "working lunch and round-table discussion" with Oliver Letwin, the minister for government policy. In March, it hosted a working lunch and "industrial strategy: business update" with Michael Fallon, then a business minister, which was sponsored by BAE Systems. The same month the forum held a working breakfast on transport infrastructure with Transport Secretary Patrick McLoughlin, which was sponsored by the Airport Operators Association.
A spokesman for the Enterprise Forum did not respond to a request for comment. Its website says: "The Enterprise Forum is a Limited Company established independently of the Conservative Party and Conservative Campaign Headquarters. All fees are used to run the forum and no money goes directly or indirectly to the Conservative Party. Since the Forum makes no financial contributions to any political party it does not fall within the remit of the Political Parties, Elections and Referendums Act 2000."
Reuse content