Household energy bills will rise if Britain leaves the European Union, the Energy Secretary will claim today.
Amber Rudd will warn in a speech consumers will be hit by a "massive electric shock" in the event of Brexit.
The Conservative Cabinet minister will point to a report drawn up by National Grid that estimates household energy costs will rise by £500 million a year.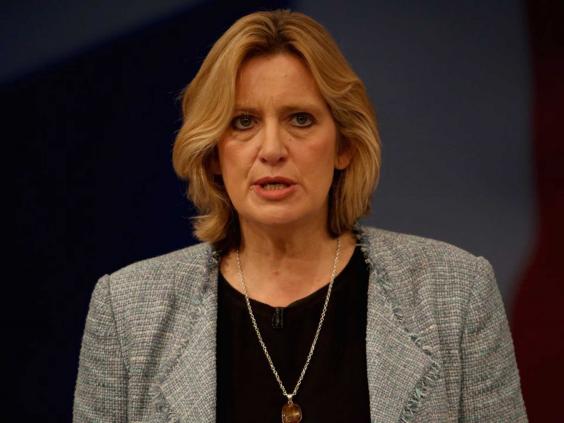 "If we left the European Internal Market, we'd get a massive electric shock because UK energy costs are likely to rocket by at least half a billion pounds a year – the equivalent of British bills going up by around one and a half million pounds each and every day," she will say.
The minister will also point to EU investment in UK energy infrastructure, which she says supports 660,000 jobs.
She further warned that the break-up of the EU single market for energy would give Russia –a major natural gas producer – more influence over the continent.
"We can't let our energy security be hijacked as a political pawn to bring Europe to its knees. By working together in the European Union each member state can stop this becoming a reality," she will say.
"As a bloc of 500 million people, we have the power to force Putin's hand. We can coordinate our response to a crisis. 
"We can use the power of the internal market to source gas from elsewhere. We can drive down the price of imports, as has happened recently in Eastern Europe."
What's the European Parliament ever done for us?
What's the European Parliament ever done for us?
1/5 A cap on the amount of hours an employer can make you work

The Working Time directive provides legal standards to ensure the health and safety of employees in Europe. Among the many rules are a working week of a maximum 48 hours, including overtime, a daily rest period of 11 hours in every 24, a break if a person works for six hours or more, and one day off in every seven. It also includes provisions for paid annual leave of at least four weeks every year

Getty Images

2/5 Helping the people of Britain to avoid smoking

In 2014 MEPs passed the Tobacco Products Directive strengthening existing rules on the manufacture, production and presentation of tobacco products. This includes things like reduced branding, restrictions on products containing flavoured tobacco, health warnings on cigarette packets and provisions for e-cigarettes to ensure they are safe

3/5 Helping you to make the right choices with your food

Thanks to the European Parliament, UK consumers have access to more information than ever about their food and drink. This includes amount of fat, and how much of it is saturated, carbohydrates, sugars, protein and so on. It also includes portion sizes and guideline daily amount information so people can make informed choices about their diet. All facts must be clear and easy to understand

4/5 Two year guarantees and 14-day returns policy for all products

Consumers across the EU have access to a number of rights, from things which are potentially very useful, to things which used to be annoying. For example, shoppers in the UK receive a two-year guarantee on all products, and a 14-day period to change their minds and return a purchase, these things are useful

www.PeopleImages.com-licence restrictions apply

5/5 Keeping your air nice and fresh (and safe)

Believe it or not, although the situation is improving, some areas of the UK have appalling air quality. A report by the Royal College of Physicians released on 23 February says 40,000 deaths are caused by outdoor air pollution in the UK every year. Air pollution is linked to a number of illnesses and conditions, from Asthma to diabetes and dementia. The report estimates the costs to British business and the health service add up to £20 billion every year
UKIP energy spokesman and MEP for the East Midlands Roger Helmer described Ms Rudd's argument as "facile".
"Amber Rudd's facile analysis fails to grasp energy economics," he said.
"Far from producing cheap electricity, the EU has done the opposite with some of the highest costs worldwide, relying on expensive renewables."
National Grid's report, written by the Vivid Economics consultancy, says the UK would be expelled from the EU's internal energy market if it voted to leave.
Some countries outside the EU – including Norway – however participate in the bloc's energy market.
Reuse content