David Cameron has been accused by two of his former cabinet ministers of an "unwise and completely unacceptable" attempt to "load" the European Union referendum debate in a way that could favour Britain's continued membership.
The former Environment Secretary Owen Paterson and the former Defence Secretary Liam Fox criticised plans that would allow ministers to use the weight of Government to swing behind the campaign for a Yes vote right up to polling day.
The plans are contained in the Government's EU Referendum Bill, which is due to have its second reading on 9 June. They propose that a ban on "promotional material" produced by "central and local government", such as is normally put in place before elections and referendums, would be lifted for the EU campaign.
The move would allow government departments to use official resources to make the case for a Yes vote if Mr Cameron comes out in favour of the UK remaining within the EU. The use of such resources was banned during the recent referendums on Scottish independence and proportional representation, both of which subjected them to a period of "purdah".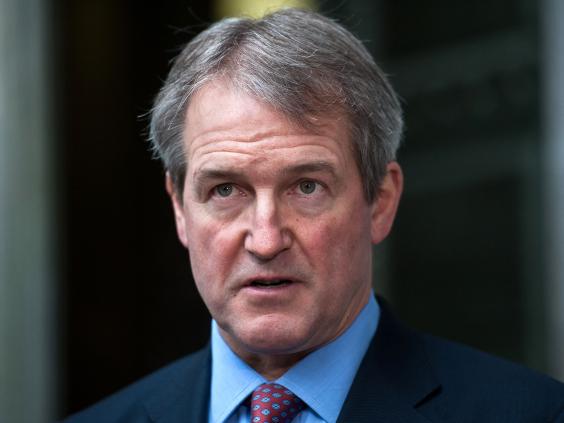 In a sign of bitter divisions within their party, senior Tory Eurosceptics said they would tackle ministers on the plan in the Commons and would seek to amend the legislation if it was not withdrawn.
"It's completely unacceptable. It really is," Mr Paterson told The Independent on Sunday. "So I will definitely be speaking on Tuesday to say that purdah should be maintained as it [was] in the Scottish referendum and AV [alternative vote] referendum and all recent general elections.
"It is completely wrong that there should be material put out by local government, central Government, or above all the European level of government, in the final days [before] the poll. It's pretty obvious they're trying to load the debate."
Mr Fox added: "I think on such a delicate subject, when the Conservative Party will need to be held together afterwards, it would be unwise to break with any previous conventions.
"The Government taking a stance on the issue [is different from] abolishing purdah. The Government is quite entitled to take a stance one way or the other but it would be unwise to break with convention."
Appointments in David Cameron's Tory government
Appointments in David Cameron's Tory government
1/7 Amber Rudd: Energy and Climate Change Secretary

Wins a big promotion after increasing her majority in Hastings and Rye despite once describing her constituency as a "bit depressing". The former banker and financial journalist is considered a moderate Eurosceptic

2/7 Priti Patel: Employment Minister (attending Cabinet)

Former party press officer and now the Witham  MP is rewarded for her  forceful performances  during the election campaign. She is on the right of the party and a Eurosceptic.  Ms Patel has called for the return of hanging

3/7 John Whittingdale: Culture Secretary

Having never been a minister in his 23 years as an MP John Whittingdale's elevation to the Cabinet is meteoric. But his appointment sends a message to Tory backbenchers that preferment is possible even for those who may have given up hope (and be tempted to rebel)

Getty

4/7 Anna Soubry: Minister for Small Business

Not long ago the former defence minister feared she would not even be an MP but now she has a key role in the Department for Business and the right to attend Cabinet

5/7 Sajid Javid: Business Secretary

Rising star tipped as Britain's first prime minister from an ethnic minority. Son of a bus driver, he grew up in two-bedroom flat in Bristol. After university he joined Deutsche Bank. Parliamentary aide to George Osborne before becoming Treasury minister and Culture Secretary

6/7 Greg Clark: Communities Secretary

Thoughtful moderniser who grew up in Middlesbrough where his father and grandfather were milkmen.  Was a special adviser before entering Parliament in 2005. In previous ministerial posts he drew up plans to devolve powers to cities

7/7 Matthew Hancock: Cabinet Office minister and Paymaster General

A former aide to George Osborne before becoming an MP in 2010 election. Hancock has had a meteoric ministerial rise
Bernard Jenkin, who is standing to be re-elected as the Conservative chairman of the Public Administration Select Committee, said he was also deeply unhappy with the Government's plan.
"This is what we call the abolition of purdah. It's an outrage," he said. "These are provisions written into the Political Parties, Elections and Referendums Act to provide for fair referendums.
"The Government are trying to give themselves a free pass to use the entire panoply of the state to campaign for the result they want. That makes nonsense of the spending limits on the Yes and No campaigns."
In the Scottish referendum, the SNP condemned the Treasury for publishing a series of papers examining the economic cost to Scotland of leaving the UK.
The work was used widely by No campaigners but disputed by the Scottish Government.
Opponents of Britain's membership of the EU fear that the Treasury will produce similar documents in the run-up to the EU referendum, to sway the debate and "scare" voters into supporting the Yes campaign.
They are also concerned that it could allow the European Commission to weigh in behind the Yes campaign with announcements  designed to appeal to wavering voters.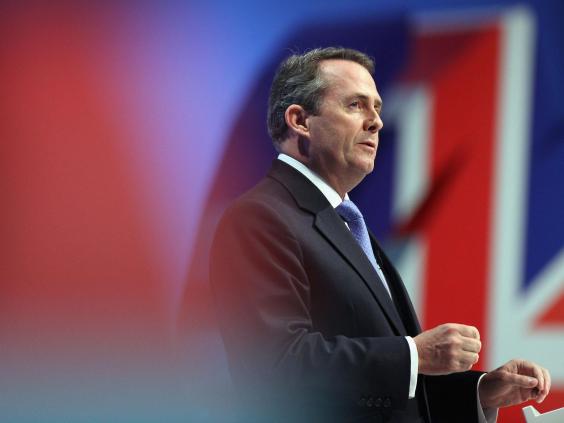 Steve Crowther, the chairman of Ukip, said: "With no guarantee from the Government that they will set and enforce fair and equal spending limits, this omission leaves the door open for the Government or indeed the European Union's agencies to make ever more appealing announcements, right up to polling day, to 'nudge' people towards a vote to stay in.
"The people have waited 40 years for this opportunity and they must be given a free, fair and open choice to decide whether we stay in the EU or reclaim our ability to govern ourselves."
Labour has yet to say whether it will support the Government's move. The party will almost certainly be supporting a Yes vote but strategists know a Tory rebellion is likely. If Labour were to join with Tory Euro-sceptics in objecting to the move they could defeat the Government.
A government source said the decision to abolish purdah for the referendum merely reflected the fact that, after Mr Cameron's negotiations with other EU leaders, the Government would have a clear position on the issue, so it would not be necessary to enforce the rules.
Reuse content