Michael Gove is "facing the sack" as Justice Secretary after he came out against Britain's continued membership of the European Union. 
David Cameron is reportedly being urged by his ministerial allies to remove Mr Gove from the Cabinet after he decided to oppose the Prime Minister's bid to keep the country in the union. 
Following a renegotiation with other EU leaders in Brussels last week, Mr Cameron announced he would become the leader of the "Remain" campaign ahead of the referendum on 23 June. 
Mr Gove said on Wednesday that the European Court of Justice "stands above every nation state" and claimed the agreement - which restricts EU migrants claiming benefits and promises to prevent UK becoming involved in "ever closer union" -  was not legally binding. 
He also attacked Mr Cameron on immigration, saying the EU stopped Britain having "control" over the "type of people that we want in this country". 
The Telegraph reports Mr Cameron is furious with Mr Gove after his ally assured him he would keep a "low profile" during the campaign.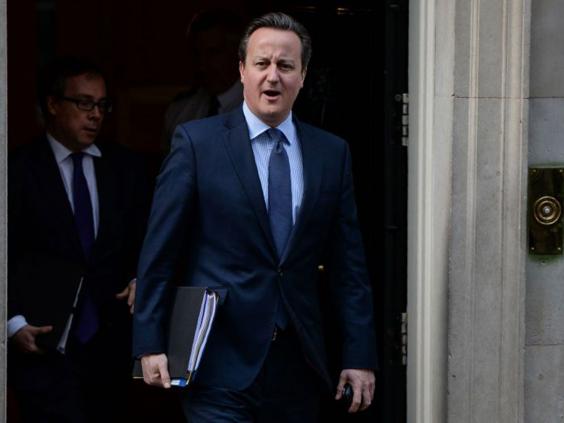 But other sources told the newspaper Mr Cameron would be urged to keep Mr Gove in the Cabinet in a bid to secure post-referendum party unity. 
The Prime Minister previously said ministers would be able to campaign for Brexit without having to resign their positions.
He is also expected to offer a job to Boris Johnson - despite rebuking him for his pro-Brexit stance in the House of Commons on Monday and suggesting he only joined the Out campaign to become Conservative Party leader.
What has the EU ever done for us?
What has the EU ever done for us?
1/7 1. It gives you freedom to live, work and retire anywhere in Europe

As a member of the EU, UK citizens benefit from freedom of movement across the continent. Considered one of the so-called four pillars of the European Union, this freedom allows all EU citizens to live, work and travel in other member states.

2/7 2. It sustains millions of jobs

A report by the Centre for Economics and Business Research, released in October 2015, suggested 3.1 million British jobs were linked to the UK's exports to the EU.

3/7 3. Your holiday is much easier - and safer

Freedom to travel is one of the most exercised benefits of EU membership, with Britons having made 31 million visits to the EU in 2014 alone. But a lot of the benefits of being an EU citizen are either taken for granted or go unnoticed.

4/7 4. It means you're less likely to get ripped off

Consumer protection is a key benefit of the EU's single market, and ensures members of the British public receive equal consumer rights when shopping anywhere in Europe.

5/7 5. It offers greater protection from terrorists, paedophiles, people traffickers and cyber-crime

Another example of a lesser-known advantage of EU membership is the benefit of cross-country coordination and cooperation in the fight against crime.

6/7 6. Our businesses depend on it

According to 71% of all members of the Confederation of British Influence (CBI), and 67 per cent of small and medium-sized enterprises (SMEs), the EU has had an overall positive impact on their business.

7/7 7. We have greater influence

Robin Niblett, Director of think-tank Chatham House, stated in a report published last year: "For a mid-sized country like the UK, which will never again be economically dominant either globally or regionally, and whose diplomatic and military resources are declining in relative terms, being a major player in a strong regional institution can offer a critical lever for international influence.
An ally of Mr Cameron's said: "It is untenable to have a Justice Secretary after the referendum who opposed the legal basis of the Prime Minister's deal. It just won't work."
But friends of Mr Gove suggested Mr Cameron "will have a serious fight on his hands" if he attempts to sack him.
Reuse content