Britain's membership of the European Union is vital for the future success of UK businesses, Labour's shadow business secretary will say on Monday as she puts further pressure on Jeremy Corbyn and his allies to fully commit to campaigning for an 'In' vote in the upcoming EU referendum campaign. 
Angela Eagle will tell delegates at Labour's party conference in Brighton that the EU accounts for nearly half the UK's exports, and will accuse David Cameron of only seeking what is best for the Conservative party as he seeks to reform Britain's relationship with the EU. 
Mr Corbyn, who voted No in the 1975 referendum on the UK's membership of the European Community, was forced to issue a statement last week committing the Labour party to campaigning for the UK to stay in the EU whatever the outcome of Mr Cameron's renegotiation. But his position remains uncertain. 
Closely-associated trade unions have voted to campaign for an 'Out' vote if the Prime Minister chooses to opt out of EU workers' rights legislation, while Mr Corbyn refused to say whether he would back an 'In' vote in the first six days of his leadership, insisting Labour "can't just give Cameron a blank cheque" and appearing to leave the door open for the party to campaign for a Brexit. 
Mr Corbyn has been put under pressure by others of his shadow cabinet, with Hilary Benn, the shadow foreign secretary, and Pat McFadden, shadow Europe minister, indicating they would quit if Labour campaigned to leave the EU. 
In her speech on Labour's business policy on Monday, Ms Eagle will say: "Global partnerships are essential for Britain's future prosperity. And the most important of our Global Partnerships is with the European Union. It accounts for almost half of our exports.
As we meet in Brighton the entire British industry is hanging by a thread
"And I am pleased that Labour will be campaigning to keep Britain in a reformed EU when the referendum is called.
"But David Cameron's lack of leadership means the Tory party won't even be campaigning for what is in our nation's interests.
"To succeed Government needs to build the partnerships for businesses to flourish and for the UK to compete successfully in the world."
She will insist the Labour party must be "pro-business and pro-worker," promising to put the £45bn Steel industry at the heart of Labour's business policy. She will accuse the Government of failing to protect the industry in the UK and being too slow to react to challenges faced by modernisation in industry. 
Ms Eagle also criticises the Tories for causing "skills emergency" that has damaged economic growth, social cohesion and the environment. Ministers have overseen a "race to the bottom" in wages, skills and job security, she will say, attacking the Tories for their radical reforms to trade union laws. 
"As we meet in Brighton the entire British industry is hanging by a thread and yet the Government seems reluctant to act decisively," she will say. "Steel forms a vital part of a productive and competitive manufacturing sector. It is worth £45 billion to our economy.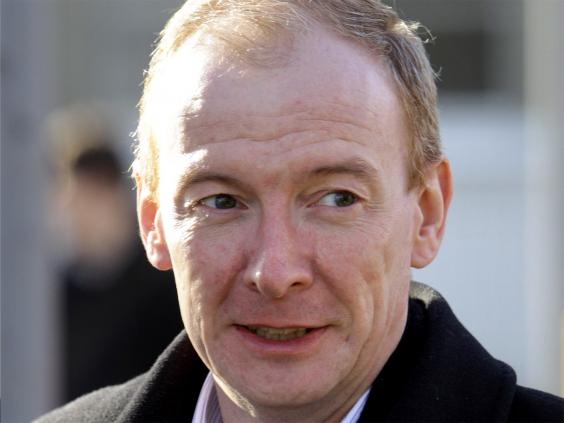 "No other Government in Europe would be so slow to react. This Government must act now with urgency to safeguard the future of steel making in the UK."
She adds: "We cannot succeed by tolerating a race to the bottom on wages, skills or job security like this Government does. To succeed we know we have to compete in a race to the top.
"A race to the top is the only way to achieve economic growth which is socially and environmentally sustainable.
"This Tory Government is also presiding over a 'skills emergency' which threatens economic growth.
"Success in the 21st century means partnering with business to make the most of all of our talent.
"Conference, success in the 21st century also means business working in partnership with their employees to raise skills, productivity and wages.
Reuse content