Pro-Europeans should think twice before giving Tony Blair a leading role in the campaign to keep Britain in the bloc, a survey has found.
The public regard the former Prime Minister as the least trusted politician in the debate over the merits of European Union membership.
By a majority of more than two to one (59 per cent to 28 per cent) he is mistrusted over the EU, according to a poll by Survation for the think tank British Future. The hostility is shared by all sections of the electorate – even if they are determined to vote to remain in the EU in the referendum promised by David Cameron by the end of 2017.
Mr Blair will be invited to play a prominent role in the campaign to keep Britain in the EU. One of his allies, Lord Sainsbury of Turville, a billionaire member of the supermarket chain family, is providing transitional funding for an umbrella "Yes to Europe" campaign to be launched this year.
The former Prime Minister's friends insist he could be a persuasive voice in the campaign and win over some "undecideds", many of whom will have voted Labour in the three general elections he won.  One recalled: "He made a very good speech on Europe at the start of this year's election campaign and it silenced everyone else."
The research, released on the 40th anniversary of the 1975 referendum on Britain's membership of the Common Market, found the Ukip leader, Nigel Farage, was the second most distrusted figure in the Europe debate.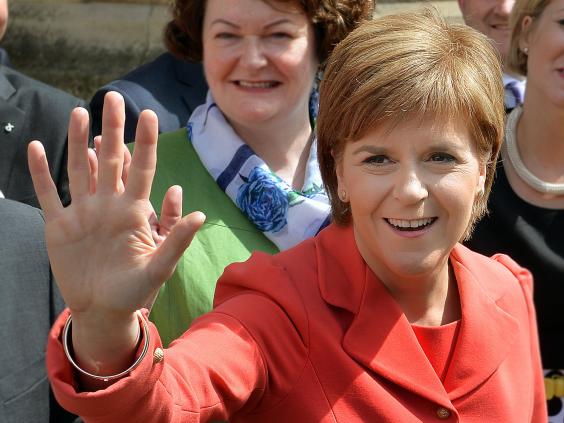 Although he is believed by strong supporters of "Brexit", the larger number who are undecided on the issue are hostile to him.
By contrast, Mr Cameron, who has embarked on a lengthy series of meetings with EU leaders to set out his case for renegotiating Britain's membership, is the most trusted politician.
The survey also found more than 70 per cent of voters have not definitively made up their minds how to vote in the referendum and are waiting to see the deal struck by Mr Cameron.
Just 16 per cent say they are "definitely in" and 12 per cent "definitely out". Most people are "leaners", with 31 per cent leaning towards remaining in the EU, and 28 per cent leaning towards leaving.
Tony Blair: A career of controversies
Tony Blair: A career of controversies
1/11 The Tony Blair 'selfie'.. A journalist takes a picture of Kennard Phillips 'Photo Op', depicting Prime Minister Tony Blair taking a 'selfie' in front of an explosion in Iraq, during a press viewing of the exhibition Catalyst: Contemporary Art and War

2/11 Protesters pictured outside the QEII Conference centre in London in 2011 as former British PM Tony Blair give his evidence in the Chilcot Iraq Inquiry

3/11 David Lawley-Wakelin, who disrupted Tony Blair's testimony at the Leveson Inquiry by bursting into the court

4/11 Blair giving evidence

5/11 Tony Blair visiting troops in Iraq in 2007

6/11 Blair meeting with troops in Basra, Iraq in 2003

7/11 Britain's Prime Minister Tony Blair speaks to British soldiers at Divisional Headquaters in Basra, May 2007

8/11 British Prime Minister Tony Blair eats dinner with British troops in Basra, Iraq, 21 December, 2004

9/11 Syrian president Bashar El Assad during his official visit to the United Kingdom in 2002. Mr Blair tried to engage Mr Garcia in a conversation about Syria. The former Prime Minister made clear he was very much in favour of military intervention last summer.

10/11 Syrian president Bashar El Assad and wife Asma during their official visit to the United Kingdom in 2002. Mr Blair tried to engage Mr Garcia in a conversation about Syria

11/11 Former Prime Minister Tony Blair's signature adorns a program he signed for an Iraq veteran during a reception at the Guildhall in London following the service of commemoration at St Paul's Cathedral honouring UK military and civilian personnel who served in Iraq
Sunder Katwala, British Future's director, said: "The EU referendum is wide open. Either side could win. Their problem is that the most prominent and passionate voices could help them to lose.
"Both Nigel Farage and Tony Blair appear to be rather more likely to harm their cause than help it, when preaching beyond the already converted.
"This research suggests both sides of the referendum campaign might want to be wary of those keenest to lead the charge for them."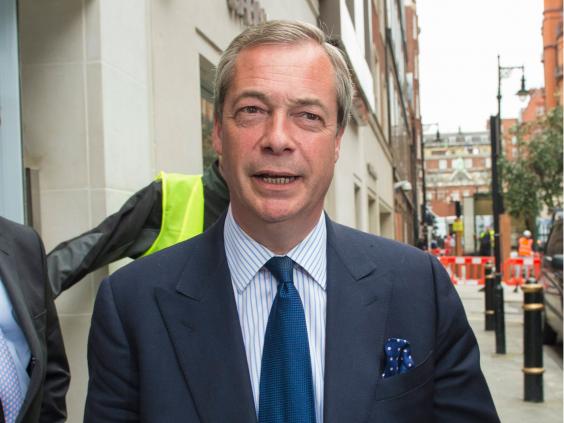 The Prime Minister won an early boost in his marathon negotiations yesterday when the German Chancellor Angela Merkel said the EU could consider changing its treaties as the price for persuading Britain to remain within the bloc.
Mr Cameron has argued that treaty change is essential to impose new limits on the entitlement of EU nationals to receive benefits in Britain.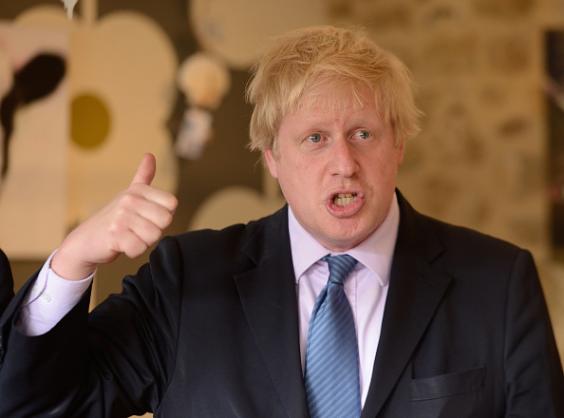 He has run into early opposition in France and Poland, but Ms Merkel said she was confident conditions could be created for Britain to stay in.
"I'm optimistic that if we all want it, we'll find a good solution," she told the BBC.
"It's not about losing sleep over this, but about doing our work and creating the necessary preconditions for Britain to remain."
Reuse content