The largest fast-food chains and coffee shops on Britain's high streets have been accused of profiting from "poverty wages", after a survey failed to identify any that were paying the living wage to all staff.
It was conducted by Frank Field, the Prime Minister's former anti-poverty tsar, who spoke of his dismay that hugely profitable international firms were not doing more to boost the salaries of their lowest-paid employees.
He wrote four months ago to 13 household names, including McDonald's, Subway and Costa Coffee, asking them to spell out their pay policies.
The MP for Birkenhead and former Labour minister still has had no reply from seven, and a holding reply from an eighth. The others only confirmed that they met their legal obligation to pay the national minimum wage of £6.50 an hour for staff aged 21 and over.
None said they paid all staff the living wage – the amount someone needs to cover basic living costs and which is currently set at £9.15 an hour in London and at £7.85 in the rest of the UK.
Mr Field told The Independent: "These companies are creaming off mega-profits from the food and drink they sell in this country. Yet it seems they show no interest at all in whether their own employees can afford the basic essentials for their families."
Costa Coffee said its lowest pay rates were 5p above the national minimum wage and its parent company Whitbread was talking to the Living Wage Foundation about the impact of paying a living wage.
Domino's Pizza told Mr Field that each of its franchises set their own pay rates, which it described as "at or above the minimum wage". It made no reference to the living wage.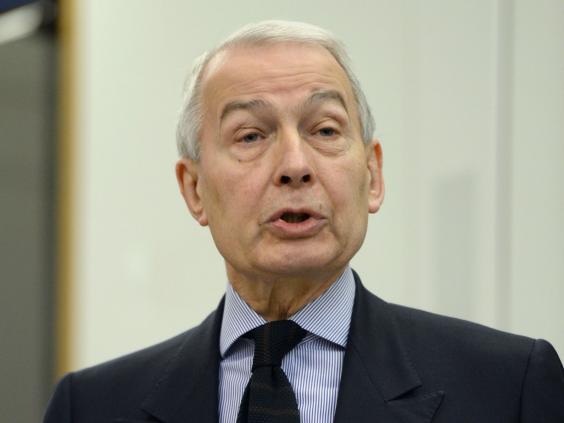 Subway said many of its 800 franchisees who run more than 2,000 branches in the UK paid "over and above the minimum wage". It also made no reference to the living wage.
Roadchef said it paid its 3,200 employees "well above the minimum wage when our additional benefits of free meals each day, free uniform and subsidised transport are taken into account".
Pret A Manger said it believed it paid a living wage to employees outside London once benefits such as free food and bonuses were included and it was close to the London living wage for staff in the capital. It was speaking to the Living Wage Foundation  to make sure the company is not put at a "serious competitive disadvantage".
Mr Field said he had received a holding reply from Starbucks but no response from Caffè Nero, Papa John's, Wimpy, Pizza Hut, Kentucky Fried Chicken, Burger King or McDonald's.
A spokesman for McDonald's told The Independent: "All our employees always start on more than the national minimum wage, which we fully support. The debate around the living wage is ongoing and a complex one for a number of companies, including ours. We continue to keep the matter under review."
Mr Field said: "Taxpayers are held to ransom over the £30bn tax credit bill to top up poverty wages. This state of affairs throws up a major political question: how can we raise wages at the bottom to a decent minimum without causing unemployment?"
He has called for major companies which can afford to pay a higher minimum wage to be instructed by the Low Pay Commission to do so.
"Why not begin with these multinational coffee shops and fast-food chains? The pressure should be on them so that some of their excess fat is transferred to raise the lean wages they pay to their staff," he added.
Reuse content