One of the three Conservative activists who have had their party conference accreditation rescinded pending an investigation into bullying allegations was a former Tory parliamentary candidate, it has emerged.
Mark Clarke, who lost to the now Labour London Mayoral candidate Sadiq Khan in the Tooting constituency at the 2010 election, was named by 21-year-old Elliott Johnson along with two other party members and campaigners in a note before he was found dead on railway tracks, according to the Guardian. 
Mr Johnson worked for the campaign group Conservative Way Forward and was a member of the youth wing of the party, Conservative Future. The Guardian reported that he had been found dead at Sandy station in Bedfordshire on September 15.
A coroners' inquest reported by the newspaper heard that there are "certain allegations with regard to the possibility of bullying before Mr Johnson died".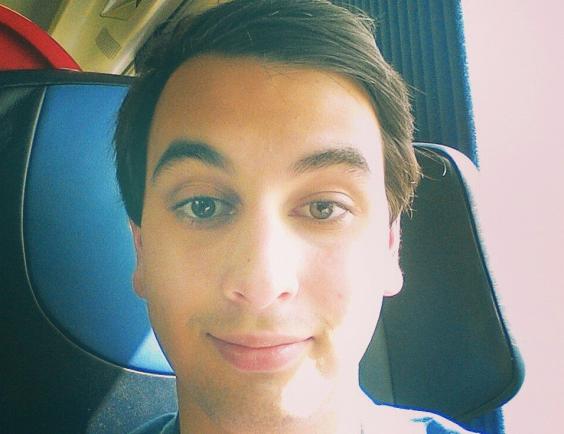 The Independent has learned that an internal party inquiry into the claims is running parallel to a British Transport Police investigation and the coroners' inquest.
Mr Clarke and the two unnamed party members have been barred from this autumn's Conservative party conference, and one has been suspended from the party entirely, a Conservative spokesperson said.
Mr Johnson, a graduate of the University of Nottingham, worked for campaign group Conservative Way Forward and was a member of the Tories' youth organisation Conservative Future.
The party says it has been acting on claims made by Mr Johnson and other party members since August, before his death.
Mr Clarke had worked as director of the Road Trip 2015 and Road Trip 2020 campaigns, which arranges trips for young Tory activists to tour around the country to campaign for the party.
In a statement to the Guardian, Mr Clarke said: "I strongly refute any suggestion of bullying or harassment. I am not making any further comment about this matter. The family have asked for privacy and I respect both their wishes and the coroner's process."
A Conservative party spokesperson said: "Everyone in the Conservative Party is deeply saddened at the death of Elliott Johnson. The circumstances surrounding his death are in the hands of the Coroner and it is not appropriate to comment on those at this time.
"The Party's own, separate, disciplinary inquiry is in relation to complaints received from Mr Johnson and others against a member of the Party.
"This initial disciplinary inquiry was launched as soon as a complaint was received in August 2015.  An individual has had their membership suspended, pending the outcome of a full disciplinary panel.
"Three individuals have had their Conference accreditation rescinded."
Reuse content