Labour is consulting constitutional and legal experts about fears that David Cameron could try to stay on in Downing Street even if the Conservatives have fewer MPs than Ed Miliband's party after 7 May.
The Labour team is worried that Mr Miliband could emerge from the election with enough votes in the Commons to command a majority with the informal support of the SNP, but that the Tories could then try to exploit the lack of a clear winner to remain in power for at least a month.
Labour already believes the Tories are trying to talk up how powerful the SNP would be in a hung parliament to prop up its own vote in England – and conversely encourage SNP supporters in Scotland.
Jeremy Heywood, the Cabinet Secretary, has made it clear he expects Mr Cameron to stay on as prime minister to provide continuity until it is clear that another party or group of parties can command a majority in the House of Commons.
Mr Cameron is likely to demand Mr Miliband "proves" that he has the support of at least half the MPs, and thereby the right to take over as prime minister, in a Commons vote on the Queen's Speech.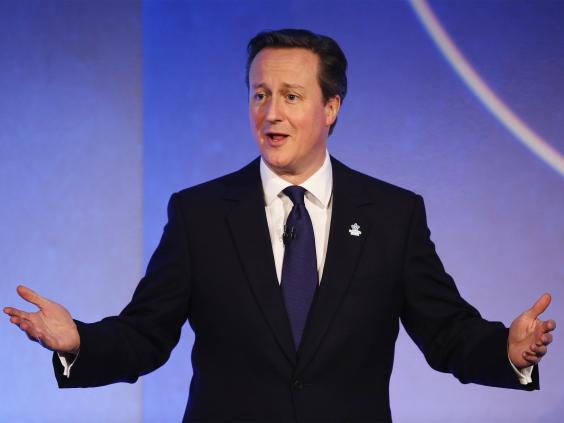 But this is not scheduled to take place until at least four weeks after the election – giving Mr Cameron the chance to try to assemble a working coalition with the Liberal Democrats and the DUP.
Latest polls suggest a Tory/Lib Dem/DUP bloc would have just five fewer seats than a Labour/SNP bloc.
Labour is exploring whether it could remove Mr Cameron earlier by putting down a confidence motion once parliament returns. However, there are disputed interpretations of the Fixed Term Parliaments Act and confusion over whether it would be permissible. A recent analysis of the situation by the Institute for Government, a Whitehall think-tank, concluded that in such a confused parliamentary situation "some degree of ambiguity is inevitable and not all contingencies can be addressed". The most recent discussions about how to proceed if the result is effectively a tie took place in Labour headquarters last week.
Labour aides are worried that Mr Cameron continuing in Downing Street would create the impression that his interim government had legitimacy, increasing the chances of its survival. 

But Sir Jeremy is clear that in the case of a hung parliament continuity of government is the most important priority – possibly giving an implicit advantage to Mr Cameron.
He has also told the parties that under no circumstances can the Queen be brought into the political fray. In the event that both parties are claiming the right to govern, the Queen would not intervene by summoning either Mr Cameron or Mr Miliband to be prime minister, since this would be seen as a political choice in the midst of a disputed election.
The six-party election: key figures
The six-party election: key figures
1/12 Conservatives

2/12 Lynton Crosby (Con)

Chief election strategist

Rex

3/12 Labour

4/12 Lucy Powell (Lab)

Vice chair of general election campaign

5/12 Liberal Democrats

6/12 Paddy Ashdown (Lib Dem)

Campaign director

Getty

7/12 Ukip

8/12 Suzanne Evans (Ukip)

Deputy chairman

9/12 Greens

10/12 Chris Luffingham (Green)

Campaigns director

11/12 Scottish National Party

12/12 Angus Robertson (SNP)

General election director

PA
The prime minister is determined by whichever party leader can win the backing of at least half the MPs in a vote on their agenda for government set out in a Queen's Speech. In practice, this means they must command the support of 323 MPs out of 650 (the Speaker abstains and Sinn Fein does not take up its seats). Currently the Queen's Speech is scheduled for 27 May, meaning a vote is likely at the start of June.
In theory, winning the Queen's Speech vote will be easier for Mr Miliband because he should be able to rely on the support of the SNP, as well as the Greens and Plaid Cymru.
However the absence of a formal post-election pact between the parties means Mr Miliband may be unable to prove this, giving Mr Cameron a window of opportunity to steal the initiative by announcing he is continuing in government.
Mr Cameron and his team would argue Labour could not be certain of the support of parties such as the SNP and use this argument to insist they should be given first chance to hold a Queen's Speech. This would give Mr Cameron the opportunity to try to split Mr Miliband's supporters before the vote and assemble a minority government of his own.
However if Mr Miliband can call a vote of confidence before then – it could open the way for Labour to be given the first chance to put forward a Queen's Speech – which Labour believes it could win.
A Labour spokesman said: "There is only one party that can win a majority. But the Tories are doing as much as they can to talk up the SNP because they know their last and best hope of David Cameron staying in Downing Street is if the SNP takes seats from Labour in Scotland."