Before the Battle for Number 10 showdown, Nigel Farage predicted David Cameron would "get the upper hand" over Ed Miliband.
"At least Cameron gets the message across," he told the press. "Whereas you don't know what the message is with Miliband," he added.
It was a completely different story afterwards though. Having watched all the action, who did he think had won? "Ed Miliband was the clear winner," came the response from the Ukip leader.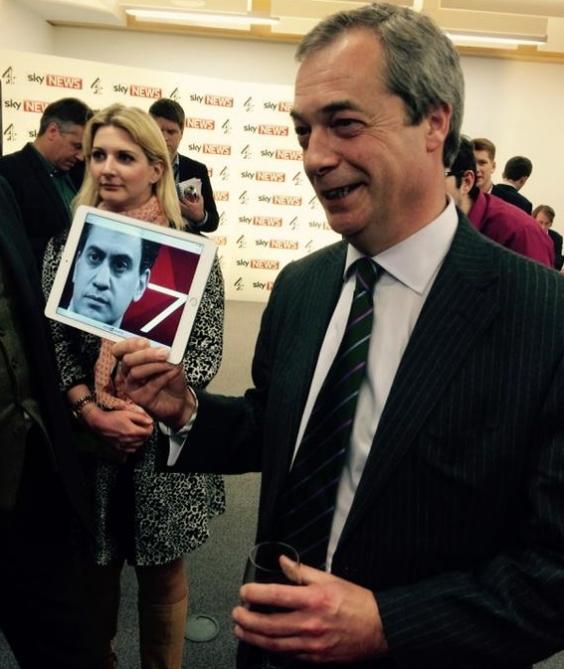 He gave "metropilitan elite Ed" a staggering seven out of 10 for his performance, while giving Big Dave a four.
People may change their view about the Labour leader after watching his performance against Jeremy Paxman, Farage said. "What the guy showed tonight is he can weather it," he said, referring to the constant attacks on Miliband's character in the media.
The Ukip leader praised Miliband so much that the Labour leader will soon be forced to rule out any deals with Farage, let alone Alex Salmond.
He even drank a glass of red wine to support Red Ed: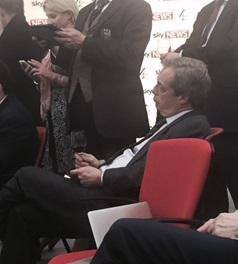 But we must ask ourselves why Mr Farage was so waxing lyrical over someone so far away on the political spectrum.
Despite what everyone says, Ukip's real targets are Tory voters. The better Miliband does, the worse it makes Cameron look. By arguing how well even someone like Miliband did compared to the Prime Minister, Farage will tempt those voters sceptical of Cameron over to the purple team.
Election 2015: Focus groups make unflattering comparisons
Election 2015: Focus groups make unflattering comparisons
1/4 David Cameron

The Prime Minister was likened to 'Wacky Races' villain Dick Dastardly

Getty Images

2/4 Ed Miliband

The Labour leader was compared to Mr Bean

PA; Getty Images

3/4 Nick Clegg

The Deputy PM reminded focus groups of Fred from Scooby Doo

Getty Images

4/4 Nigel Farage

The Ukip leader was described by floating voters as like Ray Winstone

Getty Images
As William Hague said after the show, "Farage will say what's best for Nigel Farage".
Next week Farage will have his own platform as he takes on the six other party leaders. We don't need to ask him who he thinks will win that battle.
Reuse content