Danny Alexander says he wants "The Skye Boat Song" at his funeral. "Speed, bonnie boat, like a bird on the wing," I sing to myself as I cross the windswept old battlefield at Culloden Moor, in the heart of his vast constituency. "Carry the lad that's born to be king, over the sea to Skye."
The song tells the story of how Bonnie Prince Charlie escaped after his army was destroyed on this bleak, boggy field back in 1746. Now there is every chance that a high prince of modern politics will be forced into exile, if his forces are overwhelmed by the Scottish National Party on 7 May. The tall, thickset, proudly ginger Highlander is more than 500 miles away to the south as I walk. He is standing at the despatch box in the House of Commons, delivering his own personal alternative to the Budget. That is a remarkable thing, but coalition has meant rewriting many of the rules.
Never mind that Labour MPs are laughing in his face as he tries to speak, reminding him that he helped to create the real Budget delivered only 24 hours earlier, and gave generous gifts to the Highlands in what some are calling Operation Save Danny Alexander.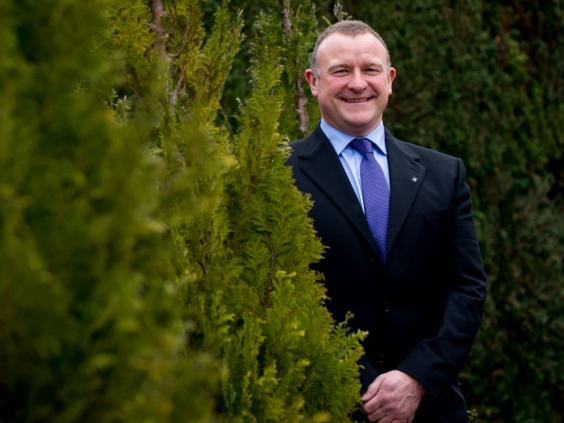 The Chief Secretary to the Treasury was promoted with remarkable speed when the Coalition was formed, achieving high office at the age of just 38. He is one of four men who run the economy: the Chancellor, the Prime Minister and his deputy are the others. It's the most exclusive dining club in the country. They call themselves the Quad. Remember that, because there will be a joke about it.
Long may he stay healthy and in no need of a funeral song, but the SNP are out to end his political life. Can they do it? A poll for the Daily Record on Friday put them on course to win 53 of the 59 seats in Scotland, but this would be, arguably, the greatest victory of all. What is going on?
I am on my way to find out when I meet Lorraine Graham, 57, a florist who has come to visit Culloden, a beautiful, haunted place of carved memorial stones and wind-bitten flags. "This was our last fight," she said. Hundreds of men died in a battle between Jacobite clans and government forces that lasted no more than an hour.
"The men who fought here came from all over the Highlands, with nothing. They had no food. They were very poor. After they lost, everything was taken away: the right to wear a kilt, the tartans, the Gaelic tongue was not allowed to be spoken. The Highland Clearances happened. We did not have a say over our own futures until the referendum last year."
The six-party election: key figures
The six-party election: key figures
1/12 Conservatives

2/12 Lynton Crosby (Con)

Chief election strategist

Rex

3/12 Labour

4/12 Lucy Powell (Lab)

Vice chair of general election campaign

5/12 Liberal Democrats

6/12 Paddy Ashdown (Lib Dem)

Campaign director

Getty

7/12 Ukip

8/12 Suzanne Evans (Ukip)

Deputy chairman

9/12 Greens

10/12 Chris Luffingham (Green)

Campaigns director

11/12 Scottish National Party

12/12 Angus Robertson (SNP)

General election director

PA
Yes, but Scotland voted No to independence in September. "That is true, unfortunately. It frustrates me that some people did not vote. Men died here for their right to be heard. Now all you have to do is tick a box." The passion for politics that gripped Scotland last year has not quite ebbed away, so the turnout at the coming general election is likely to be higher than elsewhere, but this time it's a bit more complicated than yes or no.
"Many people who voted in the referendum were taking part in politics for the first time, either because they were young or because they had never even registered," said the Reverend Peter Nimmo, minister of Old High St Stephen's Church in Inverness. "The streets were full of stalls the weekend before, it was a festival of democracy and very good-natured. But we can't go on doing our politics at that sort of pitch. This time the decisions to be made are much less clear cut."
Will people turn out in such high numbers again? Those who were disappointed not to get independence certainly will. So too the ones who see the SNP as a progressive party that has run Scotland well. Labour can't win here.
A constituency poll by Lord Ashcroft earlier this year delivered startling results, with the SNP winning 50 per cent of the support and the Liberal Democrats just 21 per cent. That's more than enough to overturn a majority of 8,765.
Some people will stick by their boy Danny, a former press officer for the Cairngorms National Park whose family live in Aviemore. But others struggle to forgive him for what they call – with a sneer – "getting into bed with the Tories".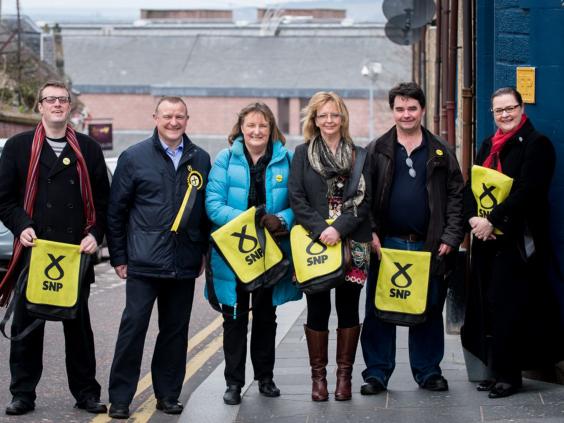 Words written in Gaelic on a wooden bench at Culloden are translated in this way: "We followed you, prince, to this ocean of flatness and bullets."
It is tempting to read that and think of the Lib Dems following their leader into a coalition that has wiped out two thirds of their support; but it is foolish to go too far in comparing modern politics with a real battle. That sort of thing encourages politicians to have too high an opinion of themselves.
Nobody has to give their life these days. And anyway, the community spirit is still stronger than politics in the Highlands. Inverness voted for independence, but the people living in the mountains and valleys, by the rivers and shorelines across this wide, majestic space voted no.
Friendships remain. Families are intact. Historical ties matter, which is why Mr Alexander promoted his with an election leaflet in the style of the folksy magazine Take a Break. "Talk of the Glens" it was called, and it certainly has been. The contents include a recipe for "Danny's Sausage and Butternut Squash Stew" (take six sausages and a butternut), and a piece about how his father Di used to eke out a living as a potter on the island of Colonsay with no mains electricity: "The family learned the true value of community on the islands."
The leaflet does display a cute sense of humour by highlighting the way a photograph of the MP walking by the shores of a loch became an internet sensation. People posted photos of "Danny walking" on the Moon and on the grassy knoll from which JFK was shot. Zombies, the Beatles, Danny walked with them all, including the Muppets, having long been compared with the gawky ginger one, Beaker.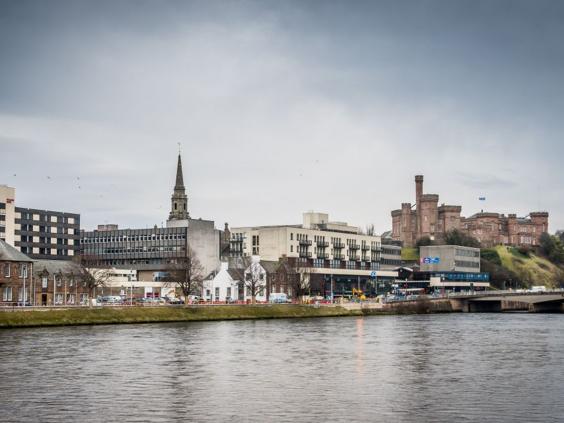 There is no doubt he is doing all he can to help the Highlands, some would even say unfairly. Cheaper whisky was in the (proper) Budget along with huge tax breaks for the oil industry and incentives to explore new areas.
There has been help for ski lifts and mountain rescue teams, £100m for broadband and £2m to help promote tourism at Loch Ness (boosted immeasurably by the recent sighting of a massive black hump rising out of the water). But mythical beasties are only so much help to Inverness itself, where one in three people live below the poverty line.
This city on the River Ness would be lovely, but for the pile of ugly modern buildings dropped into the centre, right under the castle. One day there will be a myth about a stupid giant doing that.
It's a growing, hi-tech city from which the infrastructure of the Highlands is run, but it needs help. So Mr Alexander is trying to speed up a City Deal that will bring £300m for a new sports centre, museum, gallery and cultural hub.
His main rival at the general election will be Drew Hendry, the cheerful, no-nonsense SNP leader of the Highland Council, who says people around here know whose idea the deal was.
"I called for it. The £300m is a figure I set. There's a difference between what you might see from afar and what people know. If Danny gets a bit of a shine for his part in it I am happy with that, as long as we get a good deal for people here."
Mr Hendry owns an internet business in Inverness, although he no longer plays an active part in it. "People know that they don't have to wait until the last 50 days before an election to see me doing things for them. Being a councillor has been a full-time job for me."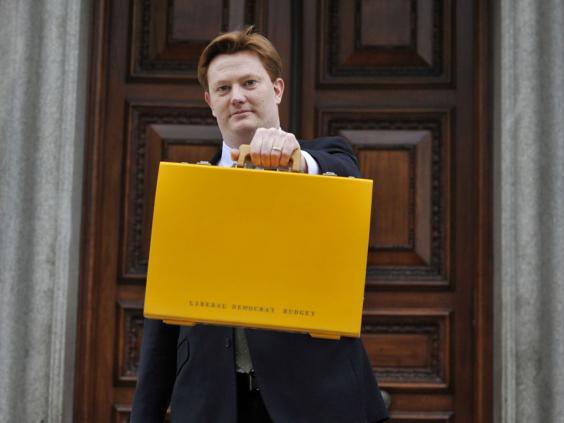 Getting elected here means covering huge distances. "The Highland Council serves an area the size of Belgium. My ward is the size of Luxembourg." Farmers have to ride their quad bikes for miles over rough terrain, which allows him to make a joke at the expense of Danny Alexander and his three posh friends: "Never get on a quad without the appropriate protective clothing…."
I didn't say it was funny. But isn't it ironic that the SNP is now promising to make Britain a fairer place, when what the party really wants to do is break it up? "I don't think so. We were told that in the event of a No vote we were going to be a fair and equal partner in the union," he says. "So it's not ironic, it's a natural progression."
The cause of nationalism is helped by Westminster being 533 miles away. Stavanger in Norway is closer by nearly 200 miles. It suits the SNP to suggest that the MP is barely here, and he is hard to get hold of, but a message left in person at the constituency office produces a feisty email response.
"Since the beginning of 2013, Danny has held over 120 surgeries across the constituency, from Dalwhinnie to communities in the Strath as well as Inverness," a spokesman wrote. "There are few MPs, never mind MPs who are also government ministers, who can match this level of local engagement."
He has raised 22,000 cases on behalf of his constituents, apparently. "Danny has done more than any previous government minister to ensure Highland issues are heard at the heart of government." 
He has helped save the economy too, of course, in his own eyes. But is it enough to persuade his own people to return him to Parliament? If the answer is no, then the Chief Secretary to the Treasury will soon be forced to sail into exile like the Young Pretender in the song he loves, with nothing more to comfort him than the likely offer of a lucrative seat on a board somewhere, or a place in the House of Lords.
Reuse content