Ministers who lose their seats at the next election could carry on in their posts for weeks if it results in a finely-balanced hung parliament, the Cabinet Secretary disclosed to night.
Sir Jeremy Heywood confirmed that he had already held general discussions with David Cameron over what would happen next after 7 May in the event of an inconclusive result and protracted power-sharing talks between the parties.
The first priority would be to keep the wheels of government turning, he told the Commons Political and Constitutional Reform Committee, because there were constant decisions to be taken.
"There must be continuity of government. There cannot be a hiatus in the British government," he said. Asked if that meant ministers defeated at the election can continue in their posts, Sir Jeremy replied: "Yes they can."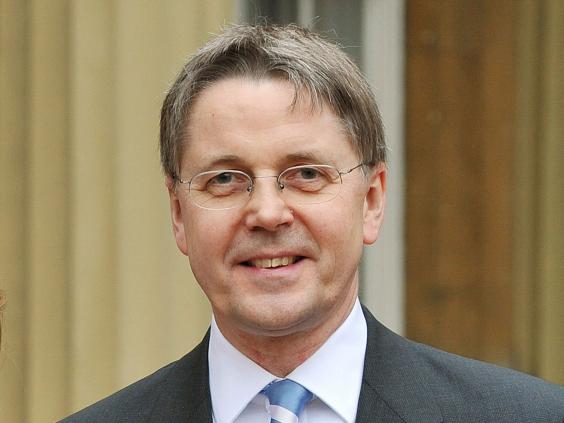 After the last election, the Labour government carried on in office until the Tories and Liberal Democrats completed negotiations five days later on the formation of the Coalition. Alistair Darling represented Britain as Chancellor the weekend after the election in talks in Brussels over a bailout for the crisis-stricken Greek economy.
However, talks could take longer in a second hung parliament given the potential complexity of its political make-up, potentially leaving politicians ejected by the voters in post for weeks.
Sir Jeremy's comments carry added weight as several current senior ministers, including Danny Alexander, Nicky Morgan and Esther McVey, face a tough battle to hold on to their seats. All polls are pointing to a hung parliament after 7 May.
He made clear that Mr Cameron would be expected to remain in office until a power-sharing deal was clinched – just as Gordon Brown did after Labour's defeat in 2010.
"The reality is what Gordon Brown did last time I think was generally applauded, not in every single quarter.
"But the idea that you would stay in Downing Street until it was pretty clear who would be better placed than you to form another government, that's what he did, that's what happened and we ended up with a very smooth transition. I would certainly urge a future prime minister in the same position to adopt a similar approach."
The seats that will decide the election - Top 20
Sir Jeremy said that if negotiations dragged on, it was crucial that decisions over the complexion of the next government were taken by politicians and did not involve Buckingham Palace.
"I do believe the Queen must be kept out of politics and not sucked into any controversy," he told MPs.
"After the people have spoken in the election, it's up to the elected representatives to decide on the government formations which have a chance of being accepted by the House of Commons.
"It's a matter for the politicians, not for the Civil Service, not for the media, certainly not the Queen."
Sir Jeremy stressed that civil servants would take a scrupulously impartial approach to power-sharing talks, giving practical advice, but saying nothing that could be interpreted as passing judgement on a party's policy.
He told the committee he has talked to Mr Cameron about the role of the Civil Service during any coalition negotiations.
"I have discussed it with the Prime Minister and he is agreed in principle that the Civil Service should play the same role in 2015, if it is needed, as was played in 2010, but we haven't yet got into any detail," he said.
Reuse content