Ed Miliband has declared that he would not form a coalition with the Scottish National Party in a hung parliament but stopped short of ruling out a looser deal on Commons votes with the SNP.
The Labour leader tried to end speculation about a post-election agreement with the SNP which has destabilised his party's campaign. Labour MPs believe the prospect of a link-up is costing it votes in England and Scotland, where many of Labour's 41 seats vulnerable to the Nationalists' surge.
Speaking in West Yorkshire, Mr Miliband said: "Labour will not go into coalition government with the SNP. There will be no SNP ministers in any government I lead." Accusing the Tories of "misleading" the public with a "nonsense" scare story, he said: "I'm not going to spend the next eight weeks speculating about what might or might not happen after the polls have closed. It is vital we spend the next eight weeks debating the real choice facing the British people in this election: a choice between a better future for Britain with a Labour government or the failing plan of this Conservative government."
Election 2015: Focus groups make unflattering comparisons
Election 2015: Focus groups make unflattering comparisons
1/4 David Cameron

The Prime Minister was likened to 'Wacky Races' villain Dick Dastardly

Getty Images

2/4 Ed Miliband

The Labour leader was compared to Mr Bean

PA; Getty Images

3/4 Nick Clegg

The Deputy PM reminded focus groups of Fred from Scooby Doo

Getty Images

4/4 Nigel Farage

The Ukip leader was described by floating voters as like Ray Winstone

Getty Images
Asked whether he would enter a less formal arrangement with the SNP, he replied: "I am not going to start getting into never-ending speculation about how other parties might vote on a Labour Queen's Speech."
Jim Murphy, the Scottish Labour leader, said Mr Miliband's move made it "clearer than ever" that voters in Scotland wanting to oust David Cameron should back Labour. "There will be no backroom coalition deals between Labour and the SNP after the election," he said.
But Mr Miliband's intervention is unlikely to quell the speculation - not least because the Tories and SNP will continue to fuel it. Mr Miliband is bound to come under pressure from some Labour MPs to rule out any arrangement in which the SNP helped a minority Labour government. 
A Tory spokesman said: "This changes nothing. Ed Miliband will not rule out a deal with the SNP because he knows it's impossible to become prime minister without being carried into Downing Street in Alex Salmond's pocket. There have been over 1,200 votes in this parliament. Vote by vote, bill by bill, issue by issue, Ed Miliband would have to do a deal with the SNP on each and every one of them."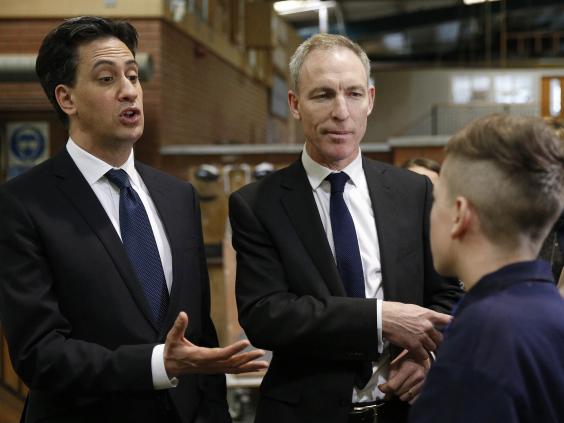 Nicola Sturgeon, the SNP leader and Scotland's First Minister, said: "This was a lot of hype to rule out something no one was proposing. Mr Miliband's statement is absolutely fine from our point of view, because formal coalition with seats in the UK government has never been our preference anyway."
She added: "The other arrangements which have not been ruled out - such as 'confidence and supply' [support in key Commons votes] and voting on an issue by issue basis - are the options we believe are best for Scotland anyway.
"Labour's claim that the next UK Government will be determined by who gets the most seats is simply untrue - it will be determined by who can command a majority in the Commons. If there are more anti-Tory MPs in the Commons than Tory MPs, we can lock David Cameron out of Downing Street. The only circumstances in which the Tories could get back into government would be if Labour lets them - the SNP never will."
Reuse content