Choosing to kick-start your election campaign from the lofty position of the Orbit – with the whole of London as the backdrop and overlooking the inspiring view of the Olympic Park – was a clever idea that the PR-obsessed Tony Blair would have been proud of.
But picking such a popular tourist attraction and booking out the entire building for the day has done Ed Miliband no favours with the people who will decide if he wins the keys to Number 10.
Because waiting at the entrance to the 115ft high sculpture was a disgruntled group of people who had booked tickets to experience the view but were turned away.
"I want my money back," protested one particularly grumpy man, who said he would certainly not be voting for Labour now that Mr Miliband had ruined his special day out.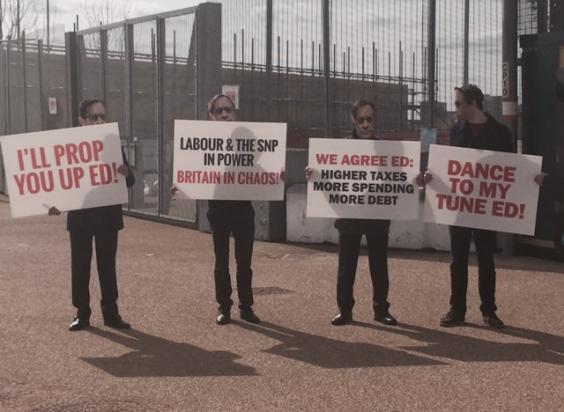 If Labour loses the election by 10 votes, he can point to today as the defining moment.
But at least he can say he saw FOUR Alex Salmonds. Yes, there they were, standing patiently on the site where three years ago Great Britain witnessed "our country at our best" - in Miliband's own words.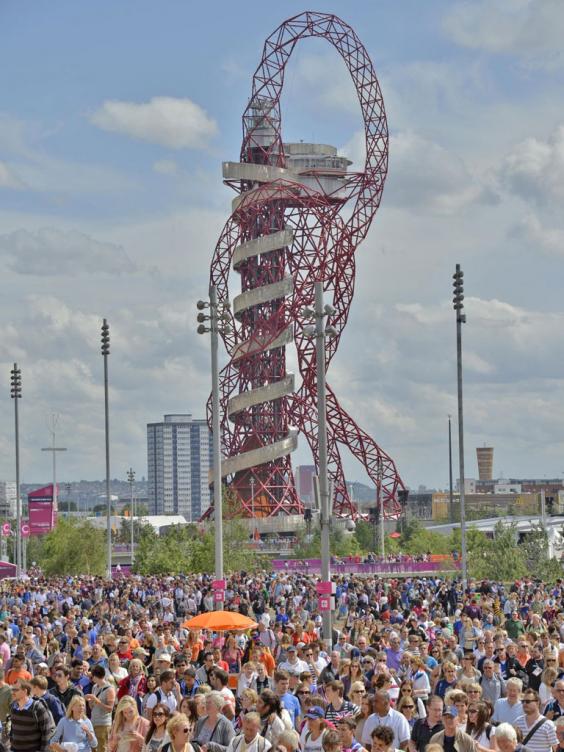 The faces that embody the fight for Scotland to tear itself away from all that success was a strange sight to behold but I'm sure the Labour leader appreciated the irony.
Up he went into the sky, accompanied by the strongest members of his shadow cabinet.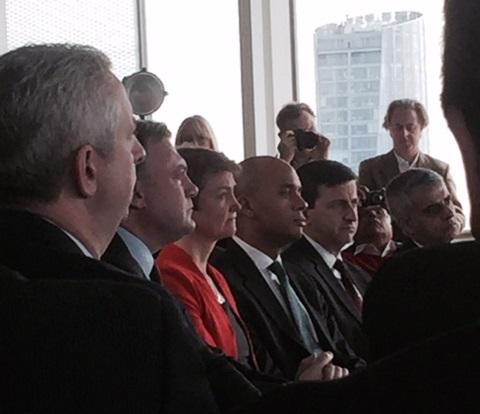 Dougie Alexander, Chuka Umunna, Yvette Cooper, Andy Burnham, Ed Balls, Harriet Harman, Rachel Reeves, Tristram Hunt and Ivan Lewis were all dragged out to east London and hurled 100ft into the sky to watch their dear leader. Presumably the other members of the shadow cabinet were either not important enough or all have vertigo.
Overlooking the Olympic Stadium – "that place where all the UK came together and showed the world what we can do" – Mr Miliband trotted out the sporting metaphors that he hopes will inspire his team to victory on May 7.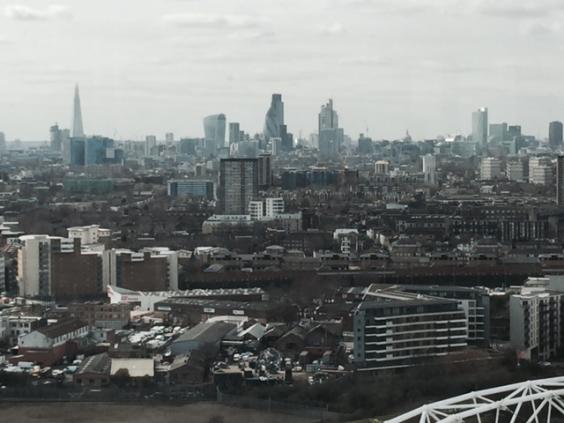 "Like so many races here at the Olympics, it might come down to the wire," he said. "It might be neck and neck… it's going to be tough, you know it's going to be tough… but let's go out there and win it together… let's go out there to change our country."
Reuse content