The revelation that Ed Miliband has two kitchens dominated the political agenda last week. Besides the fuss about the lime green recycling bin, does the row say more about how the Labour leader is treated by the media, Twitter and voters – that, whatever he does, he's damned if he does, damned if he doesn't?
1. Kitchengate
Pictures from a BBC interview with Miliband's wife Justine last week showed the couple standing in a small, clutter-free kitchen, having a cup of tea. In The Daily Mail, Sarah Vine wrote how extraordinary it was that, despite living in a £2m-plus townhouse, the Milibands had a kitchen that was a "mean, sterile, little box" that could have been in a "Communist-era housing block in Minsk". Then it emerged that this was a "functional kitchenette" and the family have a second, larger kitchen downstairs. It seems no one can decide whether the Labour leader is a stingy, joyless weirdo or a lavish Champagne socialist.
2. Justine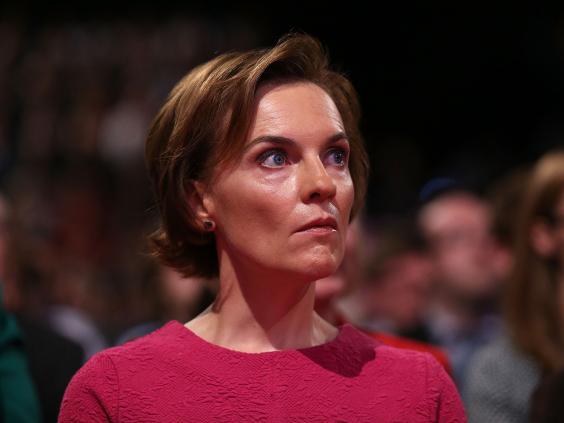 It is the dilemma that all party leaders face: put your spouse on the political frontline to show you're a well-rounded family man or woman, or keep them in the background? Nick Clegg's wife, Miriam Gonzalez Durantez, last year ditched the tradition of joining her husband onstage for his party conference speech, and it was as if the Lib Dems had brought back hanging. Justine Miliband resisted doing an interview for more than four years, until last week, at which time she came out with the plea to be considered as "more than just a dress" and it was open season – on her kitchen, too.
3. Bacon sandwich
As someone educated at Oxford and Harvard, Ed Miliband has always been accused of being a lofty intellectual out of touch with "real people". So, last May, on the campaign trail for the local and European elections, he ate a bacon sandwich while talking to a couple of voters. Even though no one looks good tucking into a bacon buttie, the pictures of his inelegant munching turned into a major gaffe. The term "bacon sandwich" is now the most Googled alongside Miliband's name.
3. Photo-opportunities
After weeks of ridicule over the bacon sandwich, other "gaffes", and the fact that he bears a close resemblance to the animated character Wallace, Miliband gave a self-deprecating speech last July, saying there was "more to politics than the photo-op" while admitting that he didn't look like the politician from "central casting". This frank confession has now been turned against him, and every time he is pictured with his family or out meeting voters he is accused of being a hypocrite.
In pictures: Ed Miliband trying to look normal
In pictures: Ed Miliband trying to look normal
1/17 The beggar

Ed Miliband casually gives money to a homeless woman in Manchester, surrounded by press photographers.

2/17 The Bacon Sandwich

Ed Miliband buys a bacon sandwich from cafe owner Antonios Foufas at New Covent Garden Market in London as he kicks off a day of campaigning on the eve of the local and European elections

3/17 The Bacon Sandwich

Ed Miliband chats with a cafe owner Antonios Foufas at New Covent Garden Market in London

4/17 The Bacon Sandwich

Ed Miliband embarked on a whirlwind campaign tour of England - but struggled at the first hurdle (a bacon sandwich). Aides intervened after just a few less-than-elegant bites

Jeremy Selwyn

5/17 Flower Shopping

Ed Miliband talks with a couple of traders at New Covent Garden Market in London

6/17 Flower Shopping

Ed Miliband purchases some red roses for his wife at New Covent Garden Market in London

7/17 Talking Business

Ed Miliband talks with a trader at New Covent Garden Market in London

8/17 Good Morning Britain

Miliband on ITV's Good Morning Britain show on 20 May 2014, a day of gaffes in which he was also caught out by BBC Wiltshire for not knowing who the local Labour leader was

9/17 '£70 Weekly Shop'

Ed was accused of being 'out of touch with reality' after he seemed not to know what he - or the average British family - spends on a weekly food shop

PA

10/17 Drop in Polls

Ed Miliband paid a visit to Leighton Hospital in Crewe to speak with the staff about the NHS, but faced difficult questions about polls showing his personal ratings falling well behind those David Cameron and George Osborne

PA

11/17 On the Sofa with Farage

Ed Miliband appeared on the Andrew Marr Show to debate with Nigel Farage - but has all but conceded defeat in the Newark by-election, allowing Ukip a free run at the Tories

BBC

12/17 Wollies in Wellies

Miliband was among a number of politicians to come under fire for 'touring' the floods in the South and South West earlier this year

PA

13/17 Wollies in Wellies

The Labour leader admitted it was 'a difficult decision for politicians whether to visit areas like this'

14/17 Missed Opportunity

Miliband's performance at the Labour conference last year failed to make much of an impression on voters, polls suggested

Getty Images

15/17 Sharing the Moment

Miliband, Nick Clegg, David Cameron and Angus Robinson enjoy their moment with Andy Murray, after the tennis player's Wimbledon win

Getty Images

16/17 Casual Husband

Miliband and his wife Justine are pictured in their hotel room in Brighton as he prepares to give his keynote speech to the annual Labour Party Conference

Getty Images

17/17 The Milibands

Just your average family of four?

Getty Images
4. Beggar
Last October, Miliband, while being followed by reporters and photographers, walked past a woman begging for change. He then doubled back and dropped some money in her cup. There were claims that it was just a 2p coin – but the woman herself said he had given her more. Yet if he had walked past her, he would have been criticised for being heartless for ignoring a homeless person.
5. Seeing Obama
Miliband, unlike his predecessors Tony Blair and Gordon Brown, has been criticised for not having strong international credentials, including with the most important contact of all, the President of the United States. So when he and his team were granted an audience with Barack Obama and his aides, you would think this would have silenced critics. But, no, Miliband was traduced for taking part in another cynical photo-opportunity while also missing a parliamentary debate on Ukraine.
6. Falling asleep at St Paul's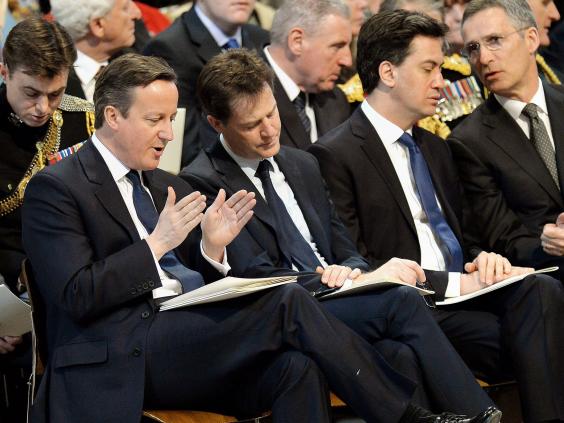 On Friday, a sombre ceremony honoured British soldiers killed in Afghanistan. Miliband attended along with David Cameron, Nick Clegg, Blair and Brown. A photographer caught Miliband closing his eyes – perhaps reflecting on the losses. At another point, he rubbed his eyes. The Daily Mail put the pictures together, claiming he had "nodded off". Yesterday, a Labour source said it was an "outright lie" that Miliband had fallen asleep.
Reuse content