It is the closest the Green party will ever get to negative, attack-ad electioneering, but in reality its latest party political broadcast is simply the most cringeworthy political advert in history.
The video mercilessly mocks David Cameron, Ed Miliband, Nick Clegg and Nigel Farage by creating a parody video of them performing in a boyband together.
It portrays the four leaders as all being the same, pursuing the same pro-austerity policies and painting them as power-hungry, rich and posh.
The only problem? The four actors look nothing like the four party leaders and you can only identify their party by the colour of their tie. Maybe there was an issue with the Green party's budget, or maybe it was intentional.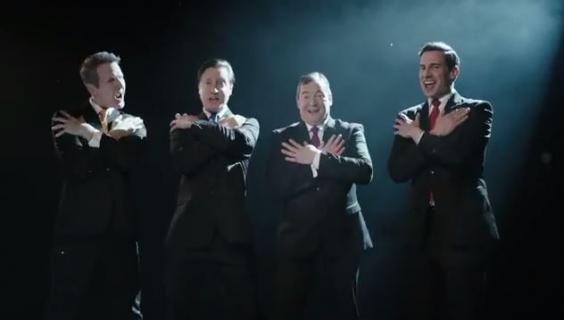 Actors playing Farage, Clegg and Cameron entice Miliband to join them in offering austerity-only policies.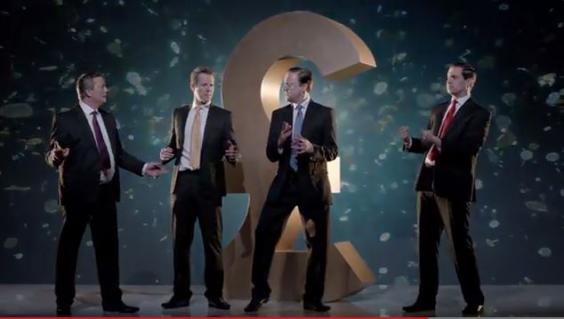 It mocks the mainstream parties for pandering to Farage and Ukip.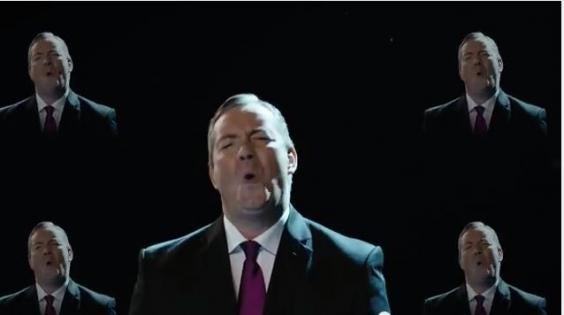 Cameron, Clegg, Miliband and Farage are all rich boys, according to the video, but it is harder to see who each of them represents when they are wearing their bow-ties.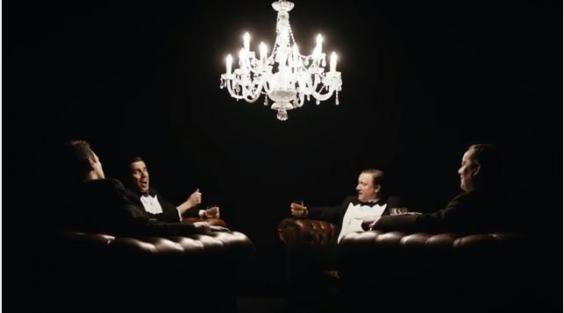 "The only wasted vote is a vote you don't believe in," the Greens proclaim in the advert. "The politics of the future does not have to look like the politics of the past."
The four of them love Coalition government.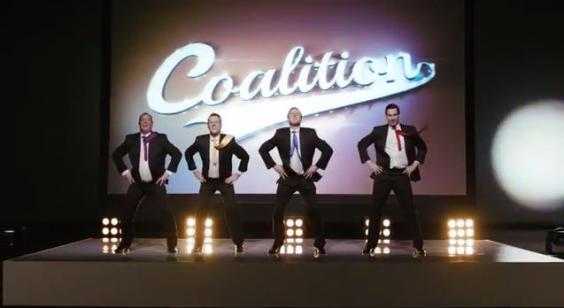 But it is Clegg who LOVES the Coalition the most: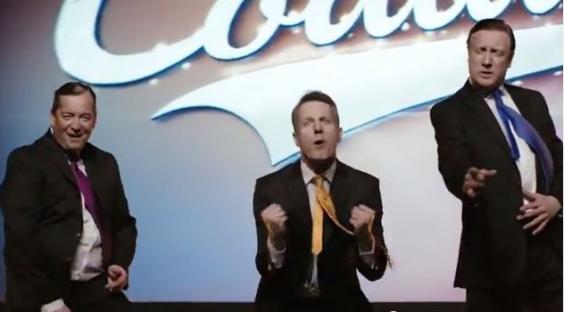 All four of them are just obsessed with power.
At least it is a (slight) improvement on the Green party's advert for last year's European Parliament elections: 
Policies: Where the Greens stand on the major issues
Policies: Where the Greens stand on the major issues
1/13 Taxes

Wealth tax of up to 2 per cent on the assets of 300,000 people who are worth more than £3m, the country's richest 1 per cent

Corbis

2/13 Wages

National minimum wage to be lifted to living-wage levels and to reach £10 an hour by 2020. Would also "curb boardroom excesses" by linking salaries at the top of companies to pay at the bottom

Getty

3/13 Pensions

End pensioner poverty by introducing a weekly "citizen's pension" of £170 for a single person and £300 for a couple

Getty

4/13 Energy

Targets and timetables for improving efficiency and reducing greenhouse-gas emissions across all sectors. Wants electricity use to be reduced by a third by 2020, by half by 2030 and two-thirds by 2050

REX FEATURES

5/13 Health

Accuses Labour and Tory governments of introducing privatisation by stealth into the NHS. Pledges to "maintain a publicly funded, publicly provided health service"

Getty Images

6/13 Education

Money would be allocated to schools according to their needs rather than their status. Schools which remain in the private sector would be classed as businesses, have all charitable status removed and pay taxes

Getty

7/13 Railways

Bring railway network back into public hands as franchises expire or if companies break the terms of their agreements

Getty

8/13 Immigration

Rules would be "based on the principle of fair and prompt treatment of applicants rather than on excluding dishonest applicants whatever the cost to the honest ones"

Getty Images

9/13 Food

Minimise transport of food and other agricultural products by supporting local food distribution and pressing for transport costs, especially air freight, to fully reflect environmental impact

Creative Commons

10/13 Farming

Phase out all "factory farming" and support a transition to small, free-range units, mixed rotational farming and extensive grazing. Would ban battery farming of poultry

Getty

11/13 Genetic engineering

Moratorium on the release of genetically modified organisms (GMOs) into the environment and on the importation of food and feed containing GMOs, pending comprehensive assessment of the technology's safety

Getty

12/13 Cannabis

Possession, trade and cultivation of cannabis would be immediately decriminalised. Trade in cannabis would be examined by a Royal Commission, with a view to establishing a fully legalised and regulated trade

Reuters

13/13 Housing

Reform housing benefit to give greater help to poorer tenants and to prevent eviction or repossession of either private tenants or homeowners

Getty
The Independent has got together with May2015.com to produce a poll of polls that produces the most up-to-date data in as close to real time as possible.
Click the buttons below to explore how the main parties' fortunes have changed:
All data, polls and graphics are courtesy of May2015.com. Click through for daily analysis, in-depth features and all the data you need.  (All historical data used is provided by UK Polling Report)
Reuse content