It is undoubtedly a sign of the SNP's soaring confidence that the Nationalists see Edinburgh South as a seat they can win in May. At the last election, this was a Labour-Liberal Democrat marginal, with the Tories in third place and the SNP candidate well behind. But the Nationalists have come so far in such a short time that Ian Murray, the sitting Labour MP, is now in a straight dogfight with the SNP. The Tories have fallen away and the Liberal Democrat vote is vanishing.
So how is Mr Murray – a fairly typical Scottish Labour MP – combating the burgeoning threat on his doorstep, in a constituency that has never had much of a Nationalist vote? He knows his biggest problem is wavering voters who believe they can vote SNP and get a Labour-SNP government in return. To combat this, he has an analogy: "There is no point in going to a football cup match and supporting the other side because you've got a tenner on the draw. That's not the way it works."
Mr Murray describes the choice as "David Cameron or a Labour government" as he knocks on people's doors. He fails to mention Ed Miliband by name – aware, no doubt, that the Labour leader's popularity ratings are pretty dire north of the border.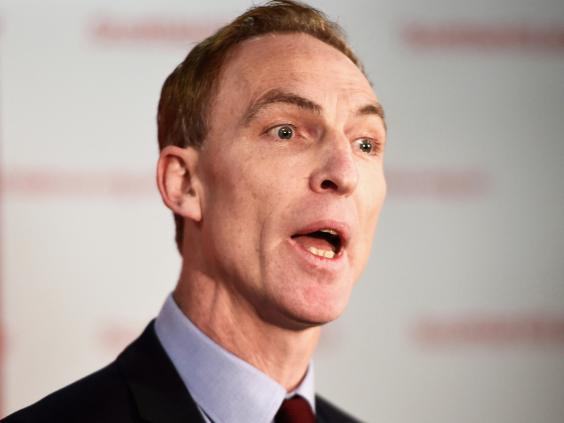 There is no doubt that the SNP's huge poll numbers (some analysts predict as many as 50 SNP seats in May, from a Scottish total of 59) have forced Labour into a terrified burst of frenzied activity.
When Scottish Labour Leader Jim Murphy announced last week that he was going to stand again in East Renfrewshire, rather than bow out and wait for next year's Holyrood elections, it was seen as a clear indication of how worried Labour strategists are. If Mr Murphy's presence is needed to keep his 10,000 majority from crumbling at the hands of the SNP, the party really is in trouble.
Mr Murray's majority was a slender 300 over the Liberal Democrats in 2010, and there is increasing evidence that tactical voting from their supporters – changing allegiance to keep that SNP out – may help Mr Murray and other Labour candidates with the cushion they need to withstand the SNP onslaught. But it is difficult for Mr Murray to advocate tactical voting because it could be used against his party in other areas of the country.
One retired former lawyer in the very desirable Blackett Village areas of Edinburgh South, who did not want to give his name, told Mr Murray: "I will support you this time because I don't want the SNP to get in. I don't want another referendum."
In pictures: Alex Salmond's campaign for Scottish independence
In pictures: Alex Salmond's campaign for Scottish independence
1/9 The campaign for independence

Alex Salmond stepped down as Scotland's First Minister and the leader of the SNP after the country voted no to independence

Getty Images

2/9 The campaign for independence

Alex Salmond said he accepted 'the democratic verdict of the people'

PA

3/9 The campaign for independence

First Minister of Scotland Alex Salmond chats to school children at Strichen Primary School in Strichen

PA

4/9 The campaign for independence

Scotland's First Minister Alex Salmond delivers his final independence speech to supporters in Perth

EPA

5/9 The campaign for independence

On the last day of campaigning before the polling booths open, the SNP leader has written to voters in a final attempt to convince them to vote for independence

Getty

6/9 The campaign for independence

It was decided to give Alex Salmond, free of charge and for nothing, an extra year in government

AFP

7/9 The campaign for independence

Alex Salmond and Alistair Darling taking part in a live television debate in Glasgow on 25 August

Getty Images

8/9 The campaign for independence

Alex Salmond during the live television debate with Alistair Darling at the Royal Conservatoire of Scotland on 5 August in Glasgow

Getty

9/9 The campaign for independence

Scottish First Minister Alex Salmond presents the White Paper for Scottish independence

Getty Images
James Simpson, a pensioner who has voted Labour all his life, admitted he is now one of the "soft Labour" supporters the party is struggling to hold on to.
And another local resident said that she too would seriously think about voting Labour this time to make sure Nicola Sturgeon's Nationalists do not "wipe the board". She added: "I think they have done a good job in the Scottish Parliament but I don't want independence."
Out on the doorsteps of leafy South Edinburgh, where the electorate voted 65-35 to stay in the UK, it does feel as if this is referendum mark two.
That perception is perhaps reinforced by the presence of Mr Murphy at the head of the Labour campaign. He made a name for himself with his thunderous soapbox tour in support of the UK through the referendum campaign.
But that campaign also showed that he was a fighter – qualities all his candidates are going to need to win one of the most difficult campaigns the Scottish Labour Party has ever had to fight.
Reuse content