This may be the most important election since 1945 – according to at least one pundit – but as the campaign wears on most of us will need a break from politics. Our calendar of diversions is the antidote to the deluge of polls, pundits and political rhetoric. From the London Marathon to the Cambridge Literary Festival and the new season of Game of Thrones, it's a timely reminder that there's life beyond the ballot box.
1 April-22 May: Americans at Duxford Air Museum tour
Learn all about the US presence at Duxford during the Second World War by taking a tour of the newly restored American Air Museum at Imperial War Museum Duxford.
4–19 April: Edinburgh International Science Festival
One of Europe's largest science festivals. Visitors can learn about the human brain, global catastrophes  and much more.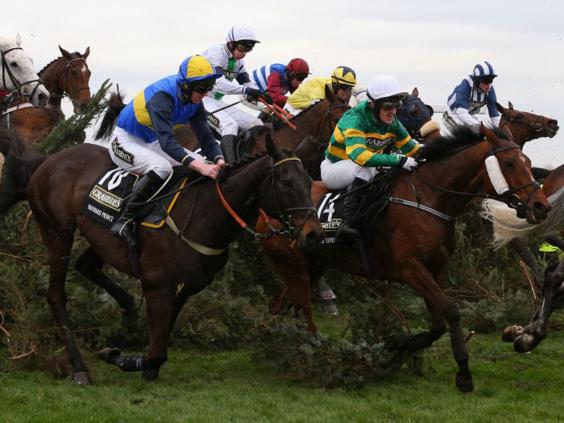 5 April: Mad Men final season
Don Draper is back in the award-winning drama.
6 April: Joe's Southern Kitchen, 300 Kentish Town Road, London
North London gets a new fried chicken hot spot as the Covent Garden staple opens an outpost in Kentish Town, NW5.
8-9 April: Adam's Apple, York Theatre Royal
German theatre group Landesbühnen Sachsen and dance performance group bodytalk join forces in this tale of a well-meaning pastor who encounters a neo-Nazi.
9 April: Sentenced to Life
Clive James returns to poetry with a book containing 39 deeply personal works. Interview, Arts & Books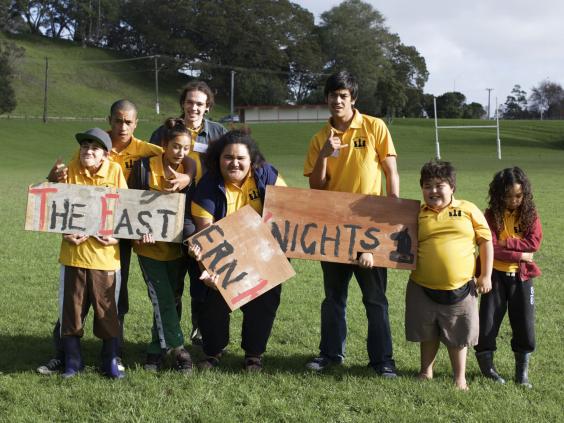 9 April: The Pleasure of Reading, Edited by Antonia Fraser & Victoria Gray
A collection of 43 authors reflect on reading and the books that caught their imaginations.
10 April: Woman in Gold, cinemas everywhere
Helen Mirren plays Maria  Altmann, a Jewish survivor of the Second World War who takes legal action to reclaim  family art works looted by the Nazis.
10 April: John Wick, cinemas everywhere
Keanu Reeves returns to his action movie roots as a retired assassin lured back into  the killing game.
11 April: The Grand National, Aintree Racecourse
The biggest horse race of the year.
12 April: Game of Thrones
Season 5 of the cult TV show that became a worldwide hit.
12 April: Veep
Season 4 of the  US political comedy gives viewers a chance to catch up with former Senator Selina Meyer.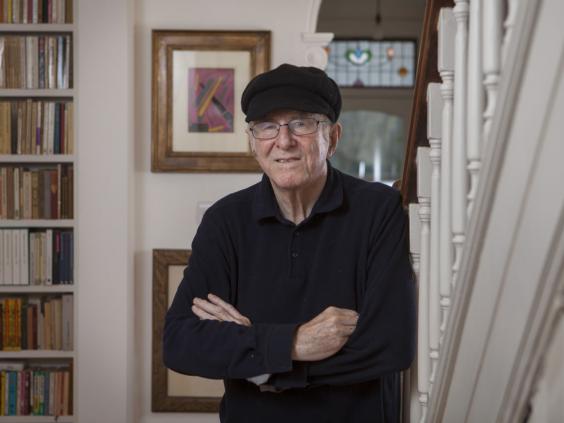 13-24 April: Ben Howard, various dates and venues
Soulful pop star Ben Howard tours his new album I Forget Where We Were.
15-19 April: Cambridge Literary Festival
A celebration of books and writing.
15 April-30 June: Dylan Moran, various venues
The Irish funnyman, best known for his sitcom Black Books, begins a new stand-up tour.
16 April-31 August: Alice's Adventures Underground, The Vaults of Waterloo, London
An audience of 56 see an intimate version of the children's classic. 
16 April: A Decent Ride, Irvine Welsh
The Trainspotting author's new novel stars a drug-dealing taxi driver called Terry "Juice" Lawson.
17 April: Dark Horse, selected cinemas
This Sundance-award winning documentary tells the story of Dream Alliance, a horse born and bred on an allotment in a South Wales mining village.
20 April: Sound & Colour by the Alabama Shakes
The American rock band release a 12-track album featuring the single "Don't Wanna Fight".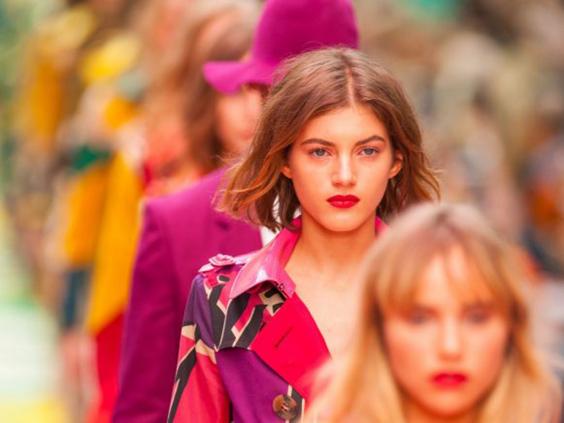 20 April: Fashion Revolution Day: Who Made my Clothes?, at Somerset House
Two years after the collapse of the Rana Plaza garment factory in Bangladesh, a panel of fashion and business women ask if the clothing industry has really changed.
22-25 April: Wuthering Heights, Mayflower Theatre, Southampton
This Northern Ballet production of Emily Brontë's classic novel features a live score by Academy Award nominee Claude-Michel Schönberg.
23 April: The Field of the Cloth of Gold, Magnus Mills
The Booker nominee's new novel concerns an idyllic settlement that loses its innocence.
23 April: Avengers: Age of Ultron, cinemas everywhere
The Avengers battle the villainous Ultron. 
24 April: The Falling, various cinemas
Acclaimed drama about two best friends at an all-girls school starring Maisie Williams from Game of Thrones.
24-26 April: Wenlock Poetry Festival
Poet Carol Ann Duffy and  author Michael Rosen are among the guests at this  Shropshire festival.
24-26 April: Sherlocked convention, London
A celebration of Arthur Conan Doyle's complicated sleuth.
25-26 April: Vogue Festival 2015
A chance to see the cream of British and international fashion.
vogue.co.uk/special-events/vogue-festival-2015/vogue-festival-2015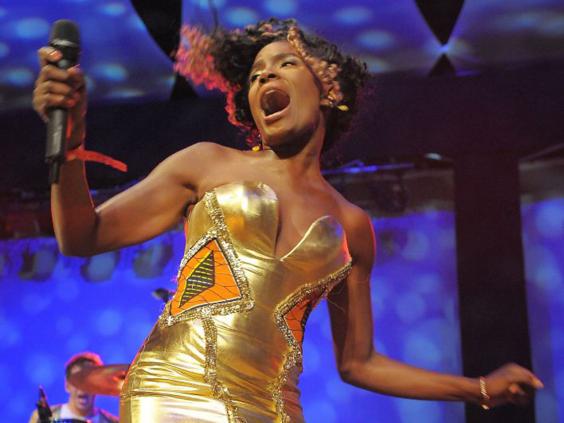 25 April, 2 and 3 May: Judy's Vintage Kilo Sales, London, Leeds and Oxford
Vintage wares priced and sold according to their weight. 
26 April: London Marathon
Watch thousands of runners test themselves on a 26.2 mile course.
27–29 April: Rachel Parris: Live in Vegas, Soho Theatre
Parris brings her celebrated comedy show to London.
27 April: Montage of Heck DVD release
Film-maker Brett Morgen used unseen footage of rocker Kurt Cobain to create this documentary about his life and untimely death.
28 April: Blur's The Magic Whip
Britpop veterans return with a new album.
29 April-4 May: Cheltenham Jazz Festival
Headliners include Rumer and Gilles Peterson.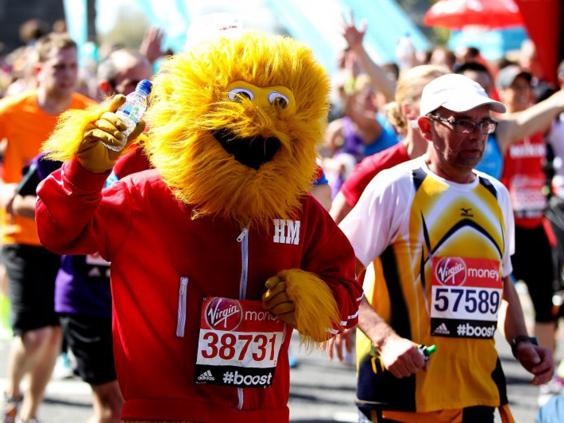 30 April-3 May: London Coffee Festival
Baristas and caffeine fiends  discover the latest coffee trends. 
1 May: Far From the Madding Crowd, various cinemas
Reboot of the Thomas Hardy classic featuring Carey Mulligan as Bathsheba.
facebook.com/maddingcrowdmovie
1–4 May: Isle of Arts Festival
Four days of arts, music, comedy and literature.
7 May: Buy Me the Sky by Xinran
The remarkable stories of men and women raised under China's one-child policy.
The Independent has got together with May2015.com to produce a poll of polls that produces the most up-to-date data in as close to real time as possible.
Click the buttons below to explore how the main parties' fortunes have changed:
All data, polls and graphics are courtesy of May2015.com. Click through for daily analysis, in-depth features and all the data you need. (All historical data used is provided by UK Polling Report)
Reuse content