At 22, Robin Hunter-Clarke is shouldering a lot of responsibility. As the Ukip candidate for Boston and Skegness, he knows he must take the once safe Tory seat if Nigel Farage's party is to live up to its promise of shaking up the Westminster system.
The Lincolnshire town of Boston, according to the last census, has the highest proportion of Eastern Europeans in England and Wales, and Ukip has been gaining ground here since 2012. In February, a Lord Ashcroft poll showed that it was within reach of overturning a 12,000-vote Conservative majority.
"If we don't win this seat, we are not going to win many others," admitted the law graduate.
Speaking at the party's office just off Boston's market square on Good Friday, he was quick to say that the constituency's biggest issues were "immigration and the pressures on the NHS".
"People can't get appointments with the doctor because there are too many people here," he added. "And they fear those same immigrants have taken their jobs."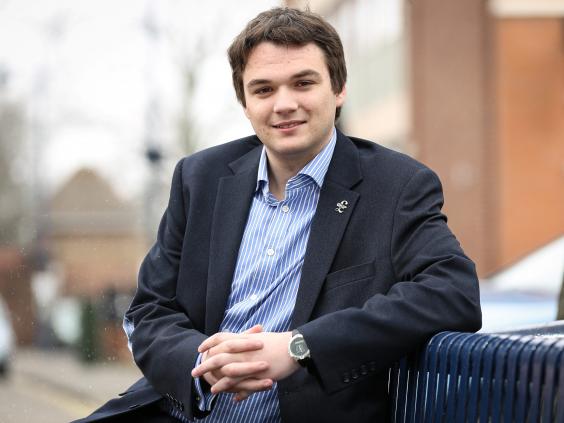 Council sources, however, point out that local unemployment is very low, at less than 2 per cent.
The town has been dubbed "Little Poland" by some and "Boston Lincolngrad" by parts of the right-wing press. And, last week, Mr Farage controversially claimed that the town was segregated and children from the different communities did not mix.
"I back Nigel's comments 100 per  cent," Mr Hunter-Clarke said. "There are real divides here. Local people tell me they are too frightened to walk down some streets."
One Ukip activist claimed that West Street, not far from Boston's smart market square, was a "no-go area". However, by lunchtime on Friday, the town's cobbled alleys were busy with shoppers chatting away in Slavic and Baltic languages just as often as those gossiping in English, while members of both communities joined to watch the Easter procession move through with its giant wooden cross.
Not everyone in the crowds bought into Ukip's rhetoric. Alyson Buxton, team rector of South Wolds group of parishes, said: "I don't recognise this idea that the town is divided between us and them.
"There's no doubt it's a community in transition, but that means we have a vibrant town with a continual mix of cultures and ideas."
What that means for the election is unclear, but the Conservative candidate, Matt Warman, a 33-year-old journalist for The Daily Telegraph, certainly has a fight ahead of him.
He insisted the inhabitants of the town have a more "nuanced understanding of the complexities of immigration" than many think. "This town has, over the years, been unfairly labelled the fat town, the stupid town and the immigrant town, and we are lazy with stereotyping," he said as the Good Friday church procession wove its way around the town.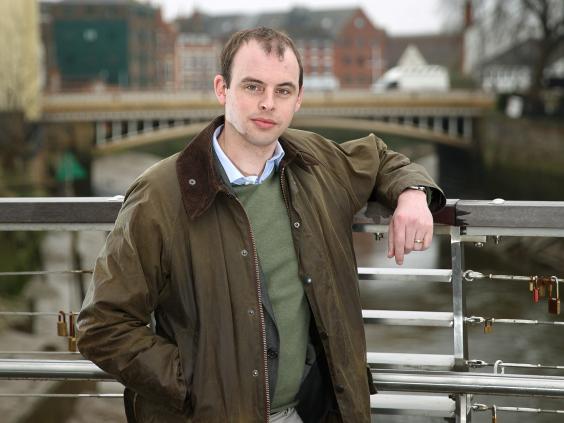 "The problem with the insurgent  parties is that they acknowledge there are complicated problems in places like this, but they are pretending, quite dishonestly, that there are simple solutions."
Down the road, at Ukip's campaign headquarters, where staff were busy preparing for a visit this week from leading Ukip supporter Mike Read, the DJ who sang a pro-Ukip calypso in a fake Jamaican accent, and Mr Farage, Mr Hunter-Clarke argued that simple solutions were "local jobs for local people" and a return to the "controlled immigration" of the 1950s.
He was only 11 when Poland and seven other relatively poor Eastern European countries joined the European Union in 2004, heralding a movement of people that has radically changed his hometown, where average wages are £10,000 below the national average.
Now, though, the former Tory could well find himself as one of a handful of Ukip MPs in a coalition government.
For their part, the immigrants,  most of whom came for low-wage  jobs picking cauliflowers and cabbages in the fields around the town, weren't keen to talk about Ukip. Many stayed on with their families and they now make up 15 per cent of Boston's 75,000-strong population.
Outside a Polish steakhouse in West Street, Kristina, a waitress who arrived from Lithuania two weeks ago, hadn't the faintest idea there was an election coming and had never heard of Messrs Hunter-Clarke or Farage.
"Some English people are friendly and some are unkind," she said. "But the right people, the good people, they know the town needs us to work."
The Independent has got together with May2015.com to produce a poll of polls that produces the most up-to-date data in as close to real time as possible.
Click the buttons below to explore how the main parties' fortunes have changed:
All data, polls and graphics are courtesy of May2015.com. Click through for daily analysis, in-depth features and all the data you need. (All historical data used is provided by UK Polling Report)
Reuse content