Labour has dismissed as "ridiculous" accusations that Ed Miliband's team acted in an "offensive" way "touching on racism" by banning journalists from a place of worship.
The Labour leader visited the Gurdwara, a Sikh temple, during a campaign visit to the Midlands earlier this week.
But Davinder Singh, an adviser to the Sikh Federation who attended the visit, said the way Mr Miliband's team shut people out of the temple went against the ethos of the Sikh faith – always being open to all. He said Labour officials behaved in a way that was "offensive, even touching on racism".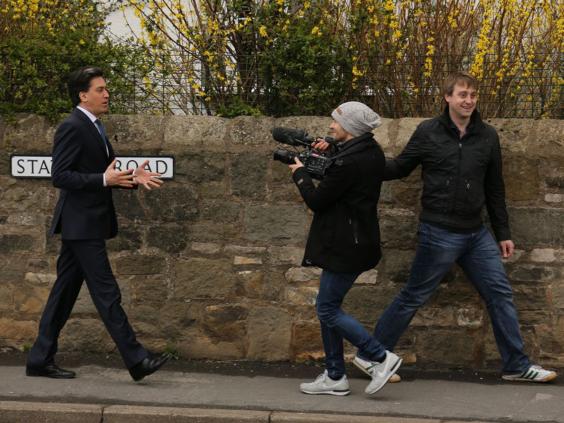 Labour hit back at these accusations, insisting Mr Miliband was more than happy to pose for pictures with worshippers and denying that journalists were banned.
A Labour Spokesperson said: "It is ridiculous and untrue to say that Ed Miliband did not want to be pictured at the Gurdwara.
"The visit to Leamington Gurdwara was widely covered by the national and Sikh press and many worshippers took pictures inside with Ed Miliband.
"In order to respect worshippers inside the prayer hall, Ed Miliband gave press interviews, including an interview with the Sikh Federation, outside the temple."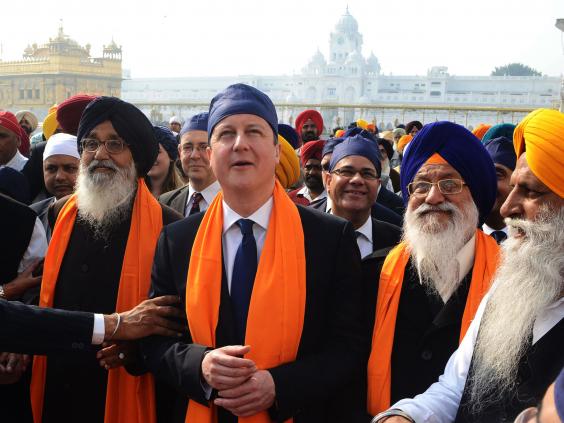 Reports in the Daily Mail said that the Labour leader would only answer a small number of questions from the media and reported that one member of the press was asked to leave Labour's battlebus because they had strayed from a list of agreed questions.
Speaking to the newspaper, Mr Singh said: 'The whole thing was very carefully stage managed. They said there will be no cameras whatsoever, they were telling people not to even use their phones to take any pictures inside – that is unheard of inside a Gurdwara. Some of the party officials were downright rude.
"My children, who are three and six, were ushered out of the way. The whole thing did not feel right.
"It was a missed opportunity on his part and it left some people feeling offended. You don't do that in a Gurdwara – usher people around."
He said Mr Miliband's trip contrasted with a visit by David Cameron in February to the Gurdwara. "People who were there said it was very different," Mr Singh said. "He was more relaxed and people could come and go, which is strange because you'd think the Prime Minister would have much tighter security."
Mr Cameron also visited the Golden Temple in Amritsar in 2013.
The Independent has got together with May2015.com to produce a poll of polls that produces the most up-to-date data in as close to real time as possible.
Click the buttons below to explore how the main parties' fortunes have changed:
All data, polls and graphics are courtesy of May2015.com. Click through for daily analysis, in-depth features and all the data you need.  (All historical data used is provided by UK Polling Report)
Reuse content