Spending
"The next Labour government will balance the books." Its budgets would cut the deficit every year, which the Office for Budget Responsibility will independently verify. National debt would fall and there would be a surplus on day-to-day spending on public services "as soon as possible" before 2020. Health, education and overseas aid budgets would be protected but others not.
"We will not make promises we cannot keep…. There is not a single policy in this manifesto that is funded by additional borrowing."
Verdict: Not as tough as it sounds. Labour has left itself a lot of wriggle room, especially on capital spending such as building projects.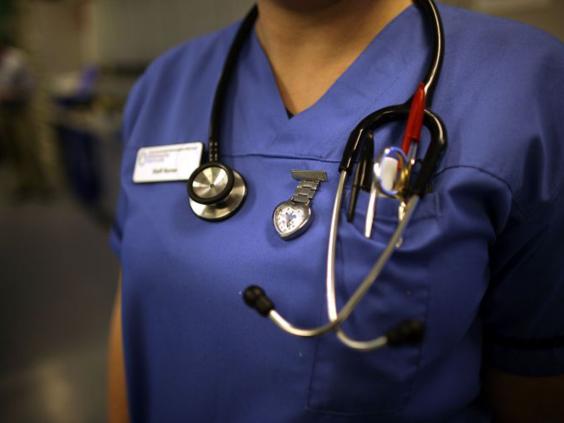 Tax
Labour would raise the 45p top rate on incomes over £150,000 a year to 50p. A new 10p starting rate would be introduced, funded by ending the married couple's tax allowance. "We will not increase the basic or higher rates of income tax or national insurance." It would not raise the rate of VAT or extend it to other goods and services.  A mansion tax on homes worth more than £2m would be introduced and it would end non-dom status.
Verdict: The hike at the top will be popular, but there is no pledge to stop more people earning between £40,000 and £50,000 being dragged into the 40p higher rate.
Living standards
"We will raise the national minimum wage to more than £8 an hour by October 2019." This is further and faster than previously pledged. Labour would promote the higher living wage. People working on zero-hours contracts for 12 weeks would have the right to a regular contract.
"Labour will freeze energy bills until 2017, ensuring that bills can fall but not rise, and we will give the regulator the power to cut bills this winter."
Verdict: A key campaign issue, but it may be less potent now the economy is growing.
In pictures: Experts' predictions for the General Election - 11/04/15
In pictures: Experts' predictions for the General Election - 11/04/15
1/10 Andrew Hawkins (ComRes)

"Events last week have reinforced my prediction that the Tories will be the largest party. Ukip's slow puncture may help the Tories most, and Nicola Sturgeon may well fulfil her wish to keep David Cameron in No 10 by reducing Labour's Scottish MPs to numbers that could fit in a stretch limo."

Andrew Hawkins

2/10 Joe Twyman (YouGov)

"The national picture remains largely unchanged, but YouGov's Scotland polling shows the SNP at an all-time high. Only 44 per cent of Labour supporters felt Jim Murphy performed best in the first Scottish leaders' debate."

3/10 Ben Page (Ipsos MORI)

"I need to see a more decisive shift in the polls to think that Labour have definitely moved ahead of the Conservatives. There has been more good news for Labour than the Conservatives, with Ed Miliband's personal ratings improving. Still, a hung parliament remains the most likely option."

4/10 Rick Nye (Populus)

"No change."

5/10 Nick Moon (GfK)

"I haven't changed my broad view that the Tories will be the largest party, but Labour is likely to form a minority government. Last week's projection (Con 280, Lab 273) looks pretty likely to me. The risk for Labour was that, as decision time looms, voters might take ahold of nurse, but that may be mitigated by Miliband's showing in the debates."

6/10 Damian Lyons Lowe (Survation)

"Unchanged, except for an SNP uptick at Labour's expense. The SNP's surge in Survation's polling continues unabated. Nicola Sturgeon scored well in our debate polling."

7/10 Michelle Harrison (TNS)

"Despite all the sound, fury and bluster, there has been no game-changer. If anything, it's become even tougher for the major parties, with signs of a softening in Conservative support and continued evidence that the SNP will inflict major damage on Labour."

8/10 James Endersby (Opinium Research)

"Our latest polling figures, published today, show movement back towards the Conservatives (a two-point Tory lead). My prediction last week of a shaky sway back in favour of the Tories on election day holds fast; and with a hung parliament, who on earth knows who'll be able to form a government?"

9/10 Martin Boon (ICM)

"At the equivalent point before the 2010 election, our poll suggested 37 per cent for the Tories and 31 per cent for Labour, which more or less nailed the actual result. I think that campaigns mostly reinforce perceptions rather than change minds."

10/10 Lord Ashcroft (Lord Ashcroft Polls)

He refuses to make predictions. "My polls are snapshots, not predictions."

Rex
Health
"Labour will rescue our NHS, invest in its future and join up services from home to hospital." It would pay for 20,000 more nurses, 8,000 more GPs and 3,000 more midwives and guarantee patients a GP appointment within 48 hours.
It promises to cut waiting times for cancer test results, and would repeal the Government's health reforms and stop the "drive towards privatisation". Labour would create "a single service to meet all of a person's health and care needs".
Verdict: Labour believes this is its strongest suit, although could come under pressure over the credibility of spending promises.
Education
It is committed to increasing education spending – including early years and post-16 – with inflation. Would scrap the "wasteful" free schools programme, cap class sizes for five, six and seven-year-olds at 30 pupils, require all students to study English and maths to 18 and insist all teachers are fully qualified. Careers guidance would be overhauled.
It would cut tuition fees from £9,000 to £6,000 a year, funded by restricting tax relief on pension contributions for the highest earners.
Verdict: This is traditionally strong territory for Labour.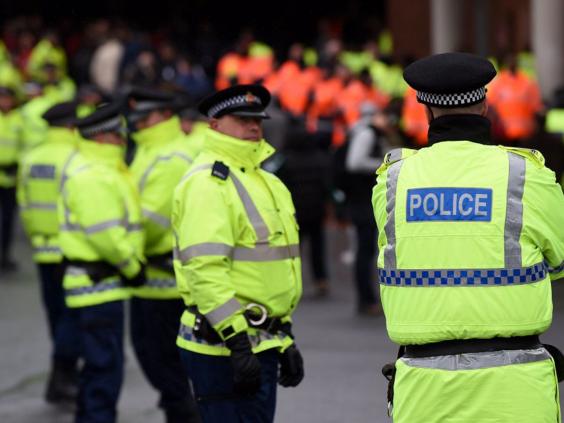 Welfare
Social security spending would be capped. But tax credits would not be cut, rising in line with inflation from next year. The bedroom tax would be scrapped. There would be guaranteed, paid jobs for all young people out of work for one year, and for all those over 25 and out of work for two years. There would be a higher rate of jobseeker's allowance for those who have contributed over years. The triple lock on the state pension is retained. But pensioners on the 40p higher tax rate would lose their winter fuel payment.
Verdict: It would have a limited impact. All parties are courting the grey vote.
Childcare
Labour would expand free childcare from 15 to 25 hours per week for working parents of three and four-year-olds, funded by an increase in the bank levy. There would be a legal guarantee for parents of primary school children to access "wraparound childcare" from 8am to 6pm through their local primary school, through before and after-school clubs. A new National Primary Childcare Service would be set up to promote the voluntary and charitable delivery of activities outside the classroom.
Verdict: A potential vote-winner, but other parties will not vacate this playing field.
Immigration
Labour promises to "respond to people's concerns" by bringing in "proper controls" and "stronger borders". It would recruit 1,000 more immigration officers, tighten the rules on short-term student visas and retain the cap on non-EU workers. It would tackle "pullfactors" by clamping down on "exploitation of migrant workers, which undercuts local wages and increases demand for further low-skilled migration". It would "ensure Britain continues its proud history of providing refuge for those fleeing persecution … including working with the UN to support refugees from Syria".
Verdict: It is trying to send out a tough but humane message, which might not resonate with traditional Labour voters attracted by Ukip.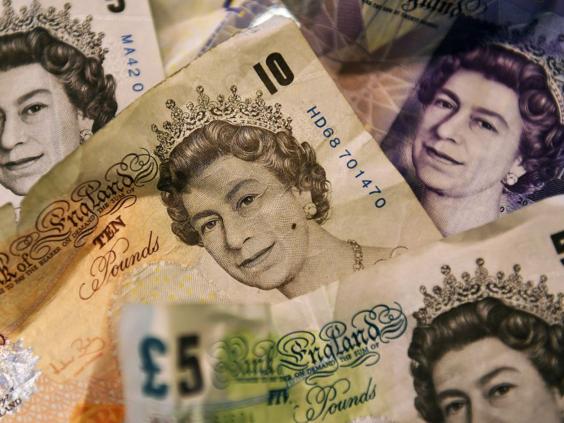 Crime and justice
Its central pledge is to bolster neighbourhood policing with an £800m commitment to "safeguarding" the jobs of 10,000 police officers. It would instruct police forces to co-operate more closely, but does not support their merger. Police and Crime Commissioners would be abolished. It calls for prisons that "both punish and rehabilitate" and vows to bring in Britain's first victims' law. Says action to end violence against women would be a priority.
Verdict: The party is taking care not to be painted as "liberal do-gooders". The issue has slid down voters' priorities.
Transport
It would increase public control over the rail network and review the franchising system to enable public sector operators to challenge private train operating companies. Rail fares would be frozen next year. The £200m cost will be met by delaying improvements to the A27 in Hampshire and the A358 in Somerset. It promises "a swift decision on expanding airport capacity in London and the South-east, balancing the need for growth and the environmental impact".
Verdict: A distinctive policy on control of the railways shows Labour is keen not to get outflanked by the Tories on fares.
Labour manifesto unanswered questions
When would Labour eliminate the deficit?
How much would Labour borrow for "investment" such as building projects?
Labour has spelt out only about £1bn of cuts so far, so where would the rest come from?
What would be the mix between tax rises and spending cuts?
Would more people be dragged into the 40p higher rate of tax?
How much income would the new 10p starting rate of tax cover?
At what level would social security spending be capped?
Would Labour match the Tories' pledge to boost NHS spending by £8bn?
Reuse content