The Conservatives were accused of double standards for celebrating the backing of more than 100 business figures while planning huge cuts in government support for industry after the general election.
Business groups expressed alarm that George Osborne's spending plans would mean a 40 per cent cut in the budget of the Department for Business Innovation and Skills (BIS) over the next five years, according to the Institute for Fiscal Studies. BIS is exposed because it is "not protected" - unlike the NHS, schools, pensions and overseas aid.
Senior civil servants at BIS are already drawing up options for cuts ahead of a spending review after the election.  Although the department would still face a squeeze if Labour won power, it would be greater under a Tory government. BIS has cut its administrative costs by 25 per cent since 2010 and officials say there is little scope for further savings on staffing.
Mr Osborne has ring-fenced science, which accounts for  about a third of the BIS budget, but that could result in deep cuts for apprenticeships, help with exports, innovation support for companies developing new products, regional aid and new green technology.  One controversial option would be to ask business to fund some of the state spending in these areas.
In pictures: Top 12 wacky candidates seeking your vote in 2015
In pictures: Top 12 wacky candidates seeking your vote in 2015
1/12 Charlotte Rose, Brighton Pavilion

Sex worker Charlotte Rose stood in last year's Rochester and Strood by-election on a platform of legalising brothels (she came 11th) and says the issue is "important for democracy"

Image taken from Twitter

2/12 Solomon Curtis, Wealden

The youngest candidate to emerge so far is Labour activist Solomon Curtis. Just 18, the young chap has a Tory majority of 17,000 to overturn to become the youngest MP ever

3/12 Doris Osen, Ilford North

The oldest candidate to declare, Doris Osen, 84, of Epic – Elderly Persons' Independent Party – spent £1,000 on 30,000 fliers to voters

4/12 Dave Wasgij, Preston

Standing to give "piece a chance", comedian Dave Wasgij has been captured by the jigsaw lobby and is promising free puzzles for OAPs

5/12 Joe Stead, Calder Valley

Protest singer Joe Stead will provide colour at the count. He says war can be prevented through music alone

6/12 Arthur Uther Pendragon, Salisbury

He's stood for Parliament in five elections and believes he's the reincarnation of the King Arthur. Apparently, the stones say this is finally his year

Matt Cardy/Getty Images

7/12 Greg Clough, Islington

An Australian married to a Greek, Ukip's Greg Clough wants to stop immigrants using "our" NHS

8/12 Colin Bex, Eastleigh

Colin Bex's mission is self-government for the ancient lands of Wessex

9/12 Dave Bishop, seat TBC

Standing alternately as Elvis Loves Pets, The Church of the Militant Elvis, Lord Biro and the Bus Pass Elvis, Dave Bishop (below) has stood since 1997. Among his policy ideas are "free neutering for cats and Boris Johnson"

10/12 Mark Flanagan, Leeds North West

Mark Flanagan is giving voters the option of voting for "none of the above" and thereby rejecting every other candidate

11/12 Al Murray, South Thanet

Presumably wants a boost in sales for his next comedy DVD

PA

12/12 Robert Boaler, South Thanet

Robert Boaler for the Al-Zebabist Nation of Ooog party, wants to build a "great wall of Thanet" to save the town from nearby elite in Broadstairs
Business groups told The Independent they would urge Mr Osborne to think again if he remains Chancellor. They support more spending cuts to clear the deficit but want to relieve the pressure on BIS by ending then ring-fencing of other departments.
A CBI spokesman said: "The business community values the services provided by BIS and would prefer a spending review to identify savings on a 'theme' not departmental basis, so that IT, property or procurement spend is seen as a total to be reduced collectively rather than by individual departments....With much of the low-hanging fruit having been picked, we will need intelligent reductions together with much-needed investment in infrastructure and innovation."
Dr Adam Marshall, executive director of policy and external affairs at the British Chambers of Commerce, said: "We have long questioned the logic of insulating certain areas of government spending from cuts, which results in disproportionate reductions elsewhere. It would be far better to look at spending as a whole, than to plan future cuts on the basis of arbitrary ring-fencing elsewhere."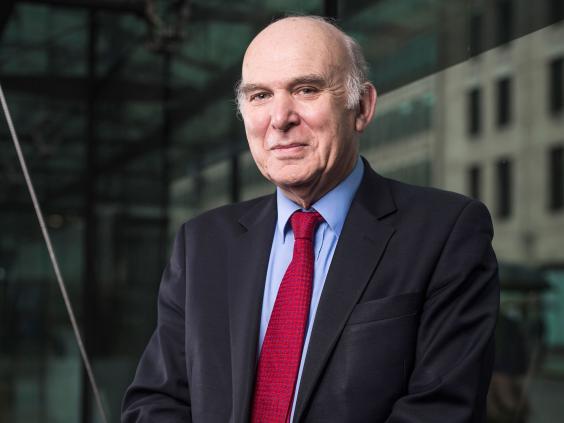 Paul Raynes, director of policy at the manufacturers' organisation EEF, said: "We need to move away from the repeated salami-slicing of the same departments to a longer-term approach that puts all the options, including a review of current ring-fenced departments, on the table."
He added: "If the UK is to raise its productivity game, government needs to continue to invest, alongside business, in the areas that develop workforce skills, keep us at the forefront of science and innovation and support exporters in overseas markets. It can't be a choice between either innovation, skills or export support as turning the funding tap on and off again creates uncertainty and will hinder long-term growth and competitiveness."
Vince Cable, the Liberal Democrat Business Secretary, attacked as a Tory "plant" a letter to today's Daily Telegraph signed by 103 businessmen and women, saying the "Conservative-led government has been good for business and has supported investment and job creation." In a blow to Labour, they warned that "a change in course will threaten jobs and deter investment" and put the recovery at risk.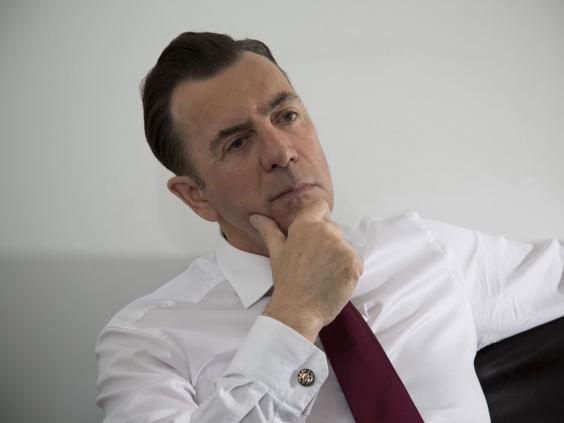 Mr Cable warned the signatories they should be "careful what they wish for" because a Tory-only government would "veer off to the right." He added: "The Conservatives want to embark on very deep ideologically-driven cuts in key services like education and skills, in science, innovation which are absolutely fundamental to the efficiency and productivity of the economy that business should want."
The Tories insist that no such cuts have been approved, pointing to their pledge to create 3m apprenticeships by 2020.
It emerged that a third of the people and firms signing the Telegraph  letter had given more than £9m to the Conservatives between them, while several received honours including peerages. But Labour was embarrassed by the appearance on the list of five businessmen who previously backed the party, including Duncan Bannatyne, a former Dragons' Den star, and Sir Cameron Mackintosh, the theatrical impresario.
Last night Labour fought back by publishing a letter signed by people in all walks of life – including businessmen, celebrities and workers on zero hours contracts - saying: "A symbol of the failure of this Government's economic plan is the proliferation of zero hours contracts which has help fuel the low wage, low skill economy that is letting down working people and letting down Britain. Britain only succeeds when working people succeed."
Jon Ashworth, a shadow Cabinet Office spokesman, said: "It is no surprise that big business wants a tax cut, just as it is no surprise that the Tories are hiding behind their donors. The Tories have wheeled out their friends to make an out-of-date argument. The Tories don't get that our economy needs to change so it works for working people."
Chuka Umunna, the shadow Business Secretary, suggested that Paul Walsh, the chairman of Compass, who is tipped to become the CBI president this summer, should not take up the post after signing the letter.  "It is not tenable for the CBI's next president to be involved in a party political stunt by the Conservative Party in a general election campaign," he said.
Hailing the Telegraph letter as an "unprecedented intervention," Mr Osborne warned that Labour's "anti-business environment" would mean higher unemployment. "These are not abstract economic risks, they are an assault on everyday working people. They are concrete reasons why we have 36 days to save Britain's economic recovery," he said.
Asked if the letter was organised by the Tories, Sajid Javid, the Culture Secretary, replied: "This is a letter from the people who have signed it. It is not signed by the Conservative Party."
The Independent has got together with May2015.com to produce a poll of polls that produces the most up-to-date data in as close to real time as possible.
Click the buttons below to explore how the main parties' fortunes have changed:
All data, polls and graphics are courtesy of May2015.com. Click through for daily analysis, in-depth features and all the data you need. (All historical data used is provided by UK Polling Report)
Reuse content