The Conservatives appear to have won the first week of the election campaign – but still have plenty to do if David Cameron is to remain in Downing Street after May 7.
Support for the Tories has edged up in our weekly poll of polls from 33 per cent last week to 34 per cent now. That is enough to put Mr Cameron neck and neck with Labour after having been a point behind during the last fortnight.
Indeed, the Tories were ahead, albeit usually only very narrowly, in as many as six of the dozen polls published during the last week. Labour was ahead in only three, while the two parties were tied in the remaining three.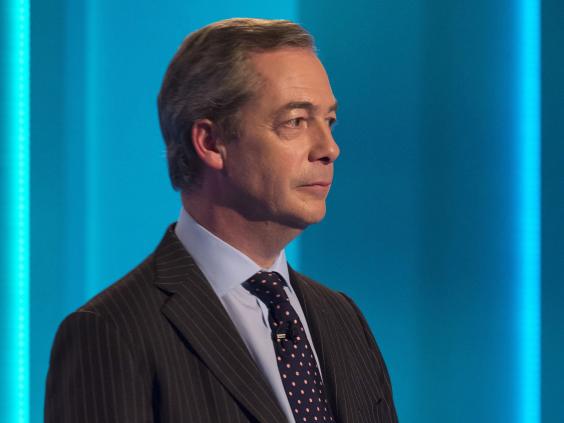 At the same time Conservative strategists will take heart from the fact that Ukip support has eased down a point for the second week in a row. It now stands at 13 per cent. However, this is still well above the 3 per cent Ukip  won in 2010, while the party continues to attract former Conservative voters at more than twice the rate at which it is winning votes from Labour.
In pictures: Top 12 wacky candidates seeking your vote in 2015
In pictures: Top 12 wacky candidates seeking your vote in 2015
1/12 Charlotte Rose, Brighton Pavilion

Sex worker Charlotte Rose stood in last year's Rochester and Strood by-election on a platform of legalising brothels (she came 11th) and says the issue is "important for democracy"

Image taken from Twitter

2/12 Solomon Curtis, Wealden

The youngest candidate to emerge so far is Labour activist Solomon Curtis. Just 18, the young chap has a Tory majority of 17,000 to overturn to become the youngest MP ever

3/12 Doris Osen, Ilford North

The oldest candidate to declare, Doris Osen, 84, of Epic – Elderly Persons' Independent Party – spent £1,000 on 30,000 fliers to voters

4/12 Dave Wasgij, Preston

Standing to give "piece a chance", comedian Dave Wasgij has been captured by the jigsaw lobby and is promising free puzzles for OAPs

5/12 Joe Stead, Calder Valley

Protest singer Joe Stead will provide colour at the count. He says war can be prevented through music alone

6/12 Arthur Uther Pendragon, Salisbury

He's stood for Parliament in five elections and believes he's the reincarnation of the King Arthur. Apparently, the stones say this is finally his year

Matt Cardy/Getty Images

7/12 Greg Clough, Islington

An Australian married to a Greek, Ukip's Greg Clough wants to stop immigrants using "our" NHS

8/12 Colin Bex, Eastleigh

Colin Bex's mission is self-government for the ancient lands of Wessex

9/12 Dave Bishop, seat TBC

Standing alternately as Elvis Loves Pets, The Church of the Militant Elvis, Lord Biro and the Bus Pass Elvis, Dave Bishop (below) has stood since 1997. Among his policy ideas are "free neutering for cats and Boris Johnson"

10/12 Mark Flanagan, Leeds North West

Mark Flanagan is giving voters the option of voting for "none of the above" and thereby rejecting every other candidate

11/12 Al Murray, South Thanet

Presumably wants a boost in sales for his next comedy DVD

PA

12/12 Robert Boaler, South Thanet

Robert Boaler for the Al-Zebabist Nation of Ooog party, wants to build a "great wall of Thanet" to save the town from nearby elite in Broadstairs
However, just how well Ukip is doing continues to be a point on which the polls disagree. During this week, one poll put its support as low as 10 per cent while another put is as high as 17 per cent.  Exactly how big a threat Nigel Farage is posing remains uncertain.
In contrast none of this week's polls put either the Tories or Labour below 32 per cent or above 36 per cent. Every pollster agrees that the Conservative/Labour battle is very tight.
However, it is still too tight for Mr Cameron. Because Labour-held constituencies are smaller than Conservative ones, it is easier for Labour to win most seats.  Even though Labour continues to be at risk of heavy losses in Scotland, our latest seat projection puts the party on 293 seats, eighteen ahead of the Conservatives on 275.
With Nick Clegg projected to secure just 16 seats, the Prime Minister would be left with too few allies to be able to sustain a government. The 48 MPs that might be won by the SNP together with their Welsh and Green allies would be able to carry out their threat to block Mr Cameron's path back to power.
Not that having to rely on the SNP would be a particularly attractive a prospect in Ed Miliband's eyes. There is still plenty for both men to fight over.
John Curtice is Professor of Politics, Strathclyde University
The Independent has got together with May2015.com to produce a poll of polls that produces the most up-to-date data in as close to real time as possible.
Click the buttons below to explore how the main parties' fortunes have changed:
All data, polls and graphics are courtesy of May2015.com. Click through for daily analysis, in-depth features and all the data you need. (All historical data used is provided by UK Polling Report)
Reuse content