Conservative backbenchers want the Treasury minister Andrea Leadsom to run in a future leadership contest – just as David Cameron appears to have tipped Culture Secretary Sajid Javid as a possible successor.
Both were part of the 2010 intake of MPs, but Mr Javid has risen more rapidly through the ranks, last year becoming the first Asian male Tory cabinet member. Mr Cameron said that the first black or Asian prime minister would be a Conservative – but the speech was overshadowed by the most embarrassing gaffe of the election campaign so far, when the Prime Minister forgot which football team he supported.
Should Mr Cameron lose the election and resign the leadership, it is likely that the contest would feature the Mayor of London, Boris Johnson, the Home Secretary, Theresa May, and the Chancellor, George Osborne. However, Mr Javid and Ms Leadsom, who is the economic secretary to the Treasury, are viewed as credible alternative candidates should Mr Cameron win the election and stand down in 2020 as promised.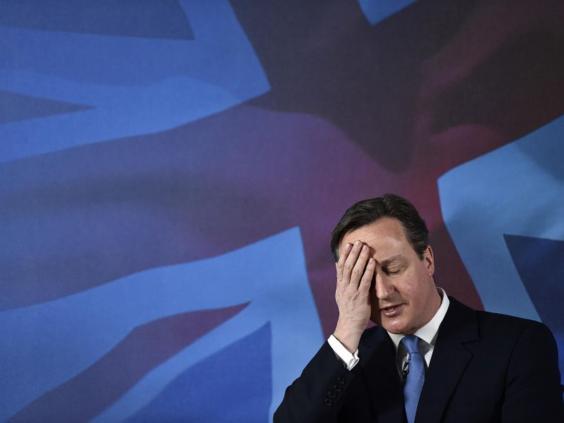 In 2011, Ms Leadsom was reported to have sworn at Mr Osborne, who is now her boss, when he tried to persuade her not to vote against the Government over a motion calling for an EU referendum. The story has been denied, but a prominent backbencher said Ms Leadsom is "the one to watch out for" among the 2010 intake and that "she's tough – I like that".
---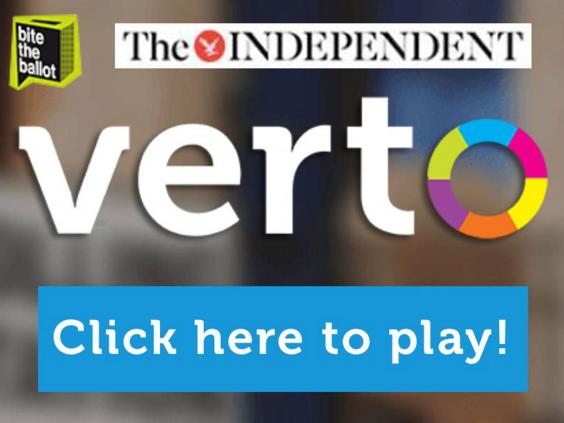 Are you undecided about who to vote for on 7 May? Are you confused about what the parties stand for and what they are offering? Take this interactive quiz to help you decide who to vote for...
---
An MP who entered Parliament five years ago said that Ms Leadsom, previously a high-flyer in the City, was his "favoured choice" in any future contest and pointed out that other backbenchers shared this view.
"She's absolutely outstanding," added the MP. "The thing about Andrea is that she's not going out canvassing support yet quite a few people want her to run. She's done extraordinarily well providing leadership for backbenchers on Europe and baby issues, setting her over and above any of the obvious people [from the 2010 intake]. Sajid doesn't bring the backbenches with him."
In pictures: Experts' predictions for the General Election - 26/04/15
In pictures: Experts' predictions for the General Election - 26/04/15
1/10 Andrew Hawkins (ComRes)

"This is an election of wild promises and political cross-dressing; so no differentiation, no breakthrough, no majority. The most likely outcome is Ed Miliband in No 10 because only he will be in a position to work with enough parties (that is, the SNP) to form a workable government."

Andrew Hawkins

2/10 Joe Twyman (YouGov)

"As each day passes and the Conservatives fail to increase their vote share, the likelihood of Ed Miliband becoming PM (albeit still with a minority) grows. That's due to the continued performance of the SNP in Scotland and former Lib Dem voters propping up Labour in England."

3/10 Ben Page (Ipsos MORI)

"A better week for Ed Miliband than for David Cameron – personal ratings improving, and the betting markets moved in his favour. The poll numbers have him ahead by a whisker which, combined with the electoral maths, makes him more likely to be able to form some kind of government on the raw numbers right now. However, Cameron will be hoping for a 1992 moment when ultimately voters can't quite bring themselves to try someone else – and 38 per cent of voters still say they may change their mind."

4/10 Rick Nye (Populus)

"The Populus/Hanover Predictor has Ed Miliband ending up as Prime Minister in more than five out of six simulations we run."

5/10 Nick Moon (GfK)

"Tories most seats, SNP 45 or more, Ukip fewer than five: minority Labour government."

6/10 Damian Lyons Lowe (Survation)

"Ukip's vote share is prone to be squeezed, benefiting the Conservatives, while the SNP's onslaught on Labour continues. Based on three UK/Scotland polls, I am upgrading the Conservatives and the SNP, and downgrading Labour. Both the Lib Dems on 30 seats and Ukip on 5 to 10 remain unchanged."

7/10 Michelle Harrison (TNS)

"Still no change, but Nicola Sturgeon goes from strength to strength in Scotland. For me, who the biggest party is will hinge on the crucial marginals. But what ultimately wins – safety first, for the Tories, or Labour's 'get out the vote' ground war?"

8/10 James Endersby (Opinium Research)

"Our poll today shows a one-point Tory lead, statistically a tie. It's going to be incredibly tight. Labour and the Tories would do well to be negotiating with the smaller parties behind the scenes. In the likely event of a hung parliament, we've been testing various combinations of coalition. Labour teaming up with the Lib Dems would be more popular than with the SNP, which in turn would be more popular than a Tory/UKIP scenario."

9/10 Martin Boon (ICM)

"Not much going on really, and no reason to change my mind. Tories by a couple of points.

10/10 Lord Ashcroft (Lord Ashcroft Polls)

He refuses to make predictions. "My polls are snapshots, not predictions."

Rex
Ms Leadsom co-founded the Fresh Start Project, a backbench campaign examining ways to reform Britain's relationship with Europe rather than exit the bloc. The 51-year-old also launched the All Party Parliamentary Group on European Reform, while advocating a reduction of costly EU regulation, and sat on the Children and Families Bill committee.
On the campaign trail in Croydon, Mr Cameron pointed out that the Conservatives were the party of the first Jewish and female prime ministers – Benjamin Disraeli (although he converted to Christianity at the age of 12) and Margaret Thatcher. He added: "And I know that, one day, we're going to be the party of the first black or Asian prime minister."
Mr Cameron set out a range of black and ethnic minority targets that a Conservative government would attempt to meet by 2020, such as getting 20 per cent – 660,000 – more people from those backgrounds into work. He said: "When I hear the title detective sergeant, I want to hear it followed by a British Nigerian name. When I hear 'the Right Honourable' – I want to hear it come before a British Bangladeshi name."
But Mr Cameron made a gaffe by accidentally saying that he supported West Ham United rather than Aston Villa, which prompted repeats of old allegations that he pretends to be a football fan as part of a manufactured image.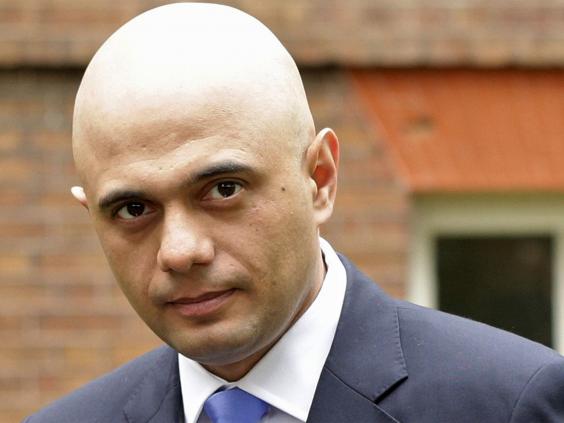 Alastair Campbell, Labour's former chief spin-doctor, said the gaffe proved Mr Cameron was a "total million per cent phoney", and Aston Villa fans took to social media to complain. A person called olaftab said on the "Cameron betrays us" thread on the Heroes & Villains Aston Villa fanzine site that Mr Cameron is "dead to me now even though I didn't like millipede [Ed Miliband]".
Mr Cameron is pushed on his mistake on Sky News's The Murnaghan Programme, in which he claims to have been "an Aston Villa fan all my life" even though he admitted in Parliament in 2001 that he didn't follow football. The Prime Minister refuses to answer when Aston Villa's most famous victory, the European Cup final 24 years ago, took place or who scored the winning goal.
However, Mr Cameron has been buoyed by an exclusive poll for The Independent on Sunday by ORB International, which shows that 57 per cent of people think that he would make a better prime minister than Ed Miliband. Nearly three in five respondents said that Mr Miliband and Ed Balls were bigger threats to the economy than Mr Cameron and Mr Osborne.
---
The Independent has got together with May2015.com to produce a poll of polls that produces the most up-to-date data in as close to real time as is possible.
Click the buttons below to explore how the main parties' fortunes have changed:
All data, polls and graphics are courtesy of May2015.com. Click through for daily analysis, in-depth features and all the data you need. (All historical data used is provided by UK Polling Report)