Last night could prove to be the moment that ended the possibility of a second coalition after Nick Clegg launched scathing attacks on David Cameron and Ed Miliband in the election campaign's only TV debate with all seven party leaders.
And with the Labour leader having already ruled out a coalition with the SNP, how the hell is anyone going to cobble together enough seats to form a majority government?
All polls point to neither the Tories nor Labour winning an overall majority and polls from last night's debate delivered an even less conclusive picture as Mr Cameron, Mr Miliband, Ms Sturgeon and Nigel Farage finished within two points of each other in an average of all four snap polls.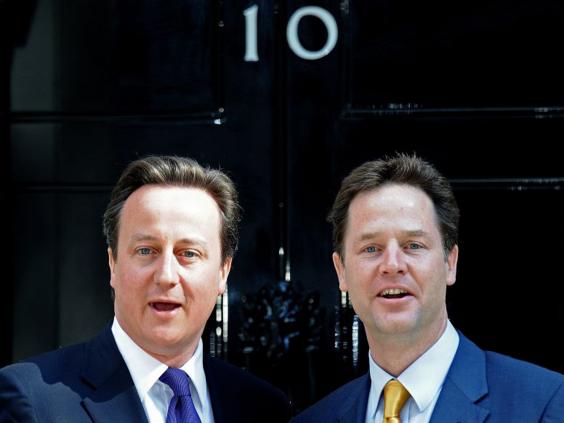 This all points to an almighty mess after May 7 and Mr Clegg made any coalition negotiations that much more awkward with his onslaught on the two contenders for Prime Minister.
The Lib Dem leader turned on his coalition partner straight from the start. He opened the first section of the debate by turning on Mr Cameron, asking him pointedly why the Conservatives "are not going to ask the richest in society to make a single extra penny of contribution to balancing the books through the tax system?"
The Prime Minister replied: "Nick is wrong about our plans," accusing him of taking a "pick and mix" approach to which Coalition policies he boasted about and which he distanced himself from.
Mr Miliband summed it up well by saying: "they're both blaming each other – and they're both right."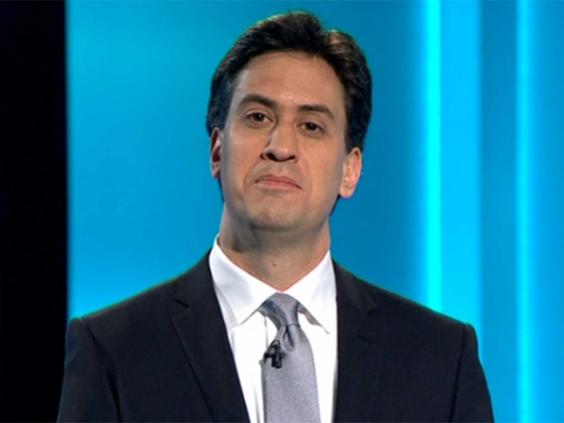 But Mr Clegg was even more ferocious when he turned his ire on Mr Miliband after the Labour leader attacked him for his "broken promise" on tuition fees.
Mr Clegg said: "This is the man who was part of the government who said no boom and bust in the economy and crashed our economy, jeopardising the future generations and life chances of millions of people.
"I have prioritised, taken responsibility for the mistakes I made. Why don't you, in front of the British people, apologise for your role in crashing the economy. Say I'm sorry for crashing the British economy," he demanded.
It's a far-cry from the 2010 'I agree with Nick' TV debates when Mr Cameron and Gordon Brown were desperately trying to woo Mr Clegg so they could be the party who could make him kingmaker in a hung Parliament.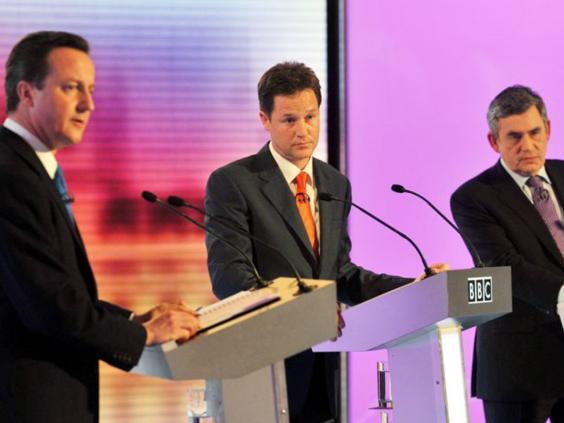 Mr Clegg could have talked himself out of any future job in government last night, but that opportunity of a second stint in Whitehall might not even arise if he loses his Sheffield Hallam constituency. A poll earlier this week showed he was in real danger of losing it.
Without Mr Clegg at the helm, a Conservative-Lib Dem coalition is even more unlikely as the bond holding the Coalition together has largely been the relationship between Mr Cameron and Mr Clegg.

But the Lib Dems without him in charge would put a Labour-Lib Dem coalition on the table, as the party would have broken its key link to their association with the Tories over the past five years, making it easier for Mr Miliband's party to accept a deal with them.
In the end, Mr Cameron or Mr Miliband might think it best to avoid the awkwardness of having to sit in the same room as Mr Clegg and instead try to go it alone by forming a minority government.
The Independent has got together with May2015.com to produce a poll of polls that produces the most up-to-date data in as close to real time as possible.
Click the buttons below to explore how the main parties' fortunes have changed:
All data, polls and graphics are courtesy of May2015.com. Click through for daily analysis, in-depth features and all the data you need.  (All historical data used is provided by UK Polling Report)
Reuse content