Leaders of Britain's seven main political parties went head-to-head tonight in the only live TV debate of the 2015 general election campaign.
At the two-hour event in Manchester, the leaders of the Conservatives, Labour, Liberal Democrats, Ukip, Greens, SNP and Plaid Cymru clashed on the deficit, the NHS, immigration, and the future of Britain's political system.
Here is how each of them fared.
David Cameron
The Prime Minister stuck rigidly to the Conservative Party election playbook. The message he wanted to get across last night was that his is the only party that can be trusted on the economy - and that Labour and Ed Miliband are a clear and present danger to Britain's future prosperity. He did this effectively and was clear, confident and avoided getting riled by the attacks from the left, the right and a heckler in the audience. That being said he was much weaker on 'the vision thing'. It is hard to see many people watching the debate being enthused by his vision for five more years of Conservative rule. He talked of more jobs and house building but it sounded rather like a list being read out - rather than policies he really cared about that would make a tangible difference to people's lives. That being said he did better last night than he did against Paxman last week and Tory strategists will be happy with his overall performance.
Leanne Wood
The Plaid Cymru leader was the one politician on the panel who - perhaps inevitably - seemed rather overshadowed by the other leaders in the debate. Her message was essentially the same as that of Nicola Sturgeon but she was less adroit at expressing it. That said, Wood probably had one of the more difficult jobs of the night. The other leaders on the panel listened to what she said - but then basically ignored her. She was then not aggressive enough in asserting herself in the wider debate. Hard to see how her performance will persuade many voters of her political merits - even in Wales.
TV leaders' debate 2015
TV leaders' debate 2015
1/8 The leaders' debate 2015

Green Party leader Natalie Bennett, Liberal Democrat leader Nick Clegg, Ukip leader Nigel Farage, Labour leader Ed Miliband, Plaid Cymru leader Leanne Wood, First Minister Nicola Sturgeon and Prime Minister David Cameron during the 7-way debate

PA

2/8 David Cameron

David Cameron: "People who come here and work hard help make this a great country, but we do need immigration that's controlled and fair."

Getty Images Europe

3/8 Ed Miliband

Ed Miliband says that work 'doesn't pay' in Britain and says Labour would change that. He says David Cameron is talking rubbish.

Ken McKay/ITV/PA

4/8 Nick Clegg

Nick Clegg says there's "good immigration and bad immigration". "I want Britain to be open for business but not open to abuse".

Getty Images Europe

5/8 Nigel Farage

"Sixty per cent of [people with HIV] are not British nationals... I know there are some horrible things happening in many parts of the world, but what we need to do is put the NHS there for British families," says Nigel Farage

Ken McKay/ITV/PA

6/8 Nicola Sturgeon

Nicola Sturgeon says the PM is acting like a "petulant schoolchild threatening to leave".

Ken McKay/ITV/PA

7/8 Leanne Wood

Leanne Wood has a proposal: "I recognise there are many problems with the EU but Wales benefits from being a member".

Ken McKay/ITV/PA

8/8 Natalie Bennett

Natalie Bennett: "UN has asked us to take in Syrian refugees, we've taken in 143 Syrians, we should do more and our fair share"

ITV
Natalie Bennett
What was interesting about Natalie Bennett was how little the leader of the Green Party spent talking about 'Green' issues. She made a passing reference to climate change in her opening statement but that, by and large, was it. In the subsequent debate she seemed more interested in attacking austerity than she did promoting some of her party's more radical policies on the environment. On her performance last night it is hard to see many people being convinced that they should vote for the Greens rather than Labour. She also suffered from having essentially the same message as Nicola Sturgeon and Leanne Wood - but being slightly less sympathetic as a debater on the night.
Nick Clegg
This debate was always going to be much, much harder for Nick Clegg than it was in 2010 - when he was an outsider and nobody other than Westminster watchers really knew much about him. But he proved again last night that he is a formidable performer in these kind of situation. He smartly started off with an attack on David Cameron - clearly identifying the differences between the Lib Dems and the Tories despite five years of Coalition. He came across as reasonable and (whisper it) even likeable. He positioned the Lib Dems in the middle ground between the cuts of the Tories and the spending pledges of Labour. However, given the dire regard in which both he and his party is held by the electorate, he is unlikely to see any dividend from his performance. Most people have already made up their mind about the Lib Dems and they have decided they don't like them or him.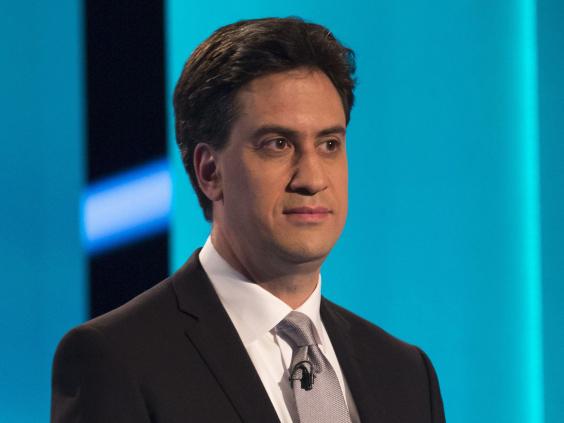 Ed Miliband


Most voters, if you believe the polls, have a pretty dim view of the Labour leader and these debates are vital to try and change that perception. Mr Miliband was less assured than he was last week but it was still a pretty decent performance. He effectively got across Labour's key messages on the NHS and how they would run Britain in a different way from the Conservatives. But some of his body language did, at times, seem odd - especially when the camera cut to him while others were talking. He also adopted a tactic used by Nick Clegg in 2010 of ignoring the other debaters and the studio audience and talking to voters directly 'at home'. But unlike Clegg in 2010 this seemed a bit artificial. Labour strategists will be content with his performance - particularly the way in which he differentiated himself and Labour from the Conservatives. It will fire up his core vote - but may not convince the doubters.
Nicola Sturgeon
To many voters outside Scotland Nicola Sturgeon is a bit of a nationalist bogey woman. But after last night they may re-assess their opinions. It was an impressive performance which showed why no-one fought her for the SNP leadership when Alex Salmond stood down. She was forceful, clear and articulate and didn't play to the debate to narrow Scottish electoral advantage. This might be controversial - but it's possible some English voters watching might have been tempted to switch from Labour to the SNP as well if the party was standing outside Scotland. Here's a thought: If the SNP did not exist Sturgeon's natural home would be Labour and we might be talking about her as the natural successor to Ed Miliband as Labour leader should the party lose next May.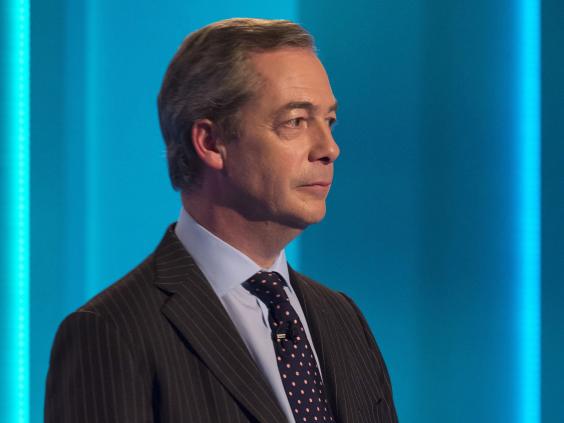 Nigel Farage
The Ukip leader went into this debate knowing he was going to be the Marmite candidate and he didn't try and fight this perception. Farage was responsible for the only 'gasp' moment of the night when he suggested that the NHS should not treat foreigners with HIV living in the UK. That will have outraged many viewers - but probably not those who were thinking of voting Ukip anyway. His best moment of the night was cleverly marking himself out as the only leader who was clear that he was against the EU and would withdraw. Farage's strategy appeared to be to firm up the support that Ukip already has - rather than appeal to the undecideds. In this he was probably successful but he did not do much more than that.
Reuse content