Labour has hit back at the 103 business leaders who signed a letter supporting the Conservative party's economic policy by publishing its own letter of support, signed by a mix of business chiefs, celebrities and workers on zero-hours contracts.
But the party faces accusations of hypocrisy as it emerged that one of the signatories has advertised for unpaid internships at his firm, a practice Ed Miliband has described as an "injustice" that is "exploiting people" and has pledged to set limits on if he becomes Prime Minister.
Wayne Hemingway, a designer, is among the business leaders who signed the letter, but his company - Hemingway Design - advertised for a 20-hour-a-week internship for "expenses only", The Independent has discovered.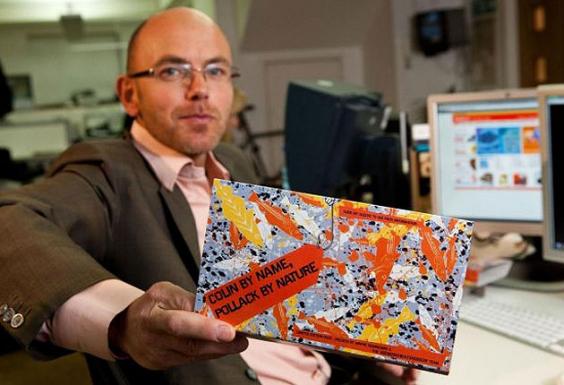 In the letter, signatories describe the rise of the controversial working arrangement as "a symbol of the failure of this Government's economic plan" and claim they have fuelled a "low wage, low skill economy that is letting down working people".
The letter, which has also been sent to the Guardian, says only a Labour government will "put working people first".
Labour claimed the letter was proof that it "commands support from all walks of life – because Britain, and British business, succeeds when working people succeed".
It came as Mr Miliband dedicated Wednesday to campaigning against zero-hours contracts, with Mr Miliband describing them as an "epidemic" and a practice that was "undermining family life".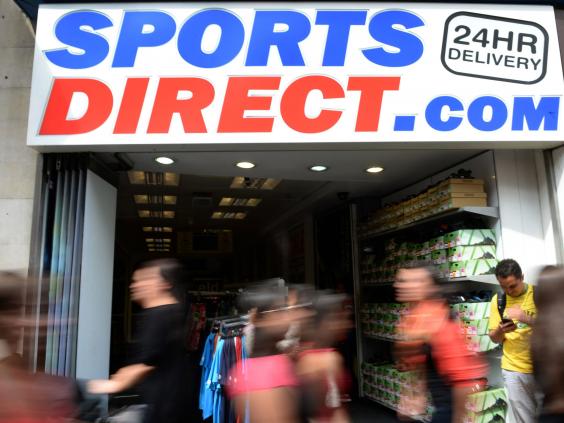 The Labour leader announced that the first Queen's Speech of a Labour government would include a Bill to give workers on zero hours contracts a legal right  to a regular contract if they have worked without guaranteed hours for 12 weeks. Previously, Labour's policy was to allow such workers a normal contract after 12 months.
The vast bulk of the 100 signatories of the letter are workers on zero-hours contracts. 
And in a move designed to show it is the party for "working people", as opposed to big business, the letter is signed by firefighters, hospital workers, receptionists, shelf-stackers and restaurant workers.
Business leaders and celebrities also signed the letter, including former Blue Peter presenter Peter Duncan, advertising guru Trevor Beattie and former BBC chairman Sir Michael Lyons, the author of Labour's review into housing.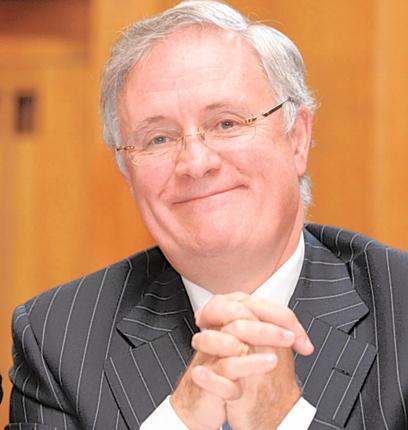 The letter was organised in retaliation against the 103 business leaders who wrote a letter to the Daily Telegraph warning that a change of government would "threaten jobs and deter investment".
Analysis by The Independent later revealed that one in five of the signatories of the letter were given honours by David Cameron in the last few years, while one third have donated money to the Conservative party.
Experts' predictions for the general election
Experts' predictions for the general election
1/10 Andrew Hawkins (ComRes)

Just as the polls in 2010 pointed to no overall majority for any party, the overwhelming evidence points to Labour either being the largest party or getting a small majority, probably below 20. The Lib Dems and SNP should each win between 25 and 35 seats, with single-figure wins for both Ukip and the Greens.

2/10 Joe Twyman (YouGov)

I predict it will be close. I predict a few tremors, though earthquakes are unlikely. I predict the eventual winner may not be the direct result of public opinion, but instead the outcome of political negotiations. It's too early to predict numbers given all the uncertainties surrounding (among other things) Ukip, the SNP and the Lib Dems. It is possible that it will be close between Conservative and Labour in terms of both votes and seats. The Lib Dems might retain 20-30 seats and the balance of power, despite small gains for the SNP, and at most half a dozen Ukip seats. Gun to my head? Labour minority government.

Rex

3/10 Ben Page (Ipsos MORI)

A mug's game for this election months away, but my predictions in order of likelihood: most likely a hung parliament or coalition of some kind, closely followed by either a small Labour majority or an equally small Conservative majority. Given how close the parties are, the unknown performance of Ukip in key marginals, the effect of incumbency on Lib Dem losses, the final size of SNP surge and so on, to be more precise is simply foolish! Professor Tetlock, who found that forecasts by experts were only slightly better than throwing dice, weighs heavily upon me!

Rex

4/10 Rick Nye (Populus)

I can see a hung parliament, where Labour is the largest party in terms of seats – though not necessarily in terms of votes, with the Lib Dems having 30 seats or fewer, the SNP having up to 20 seats and Ukip having no more than five seats. In short, it's going to get messy and stay messy for some time to come.

5/10 Nick Moon (GfK)

I can't recall there ever being an election more difficult to predict than this one. I'm confident no party will have an overall majority, with the Tories probably the largest party but no single partner for a viable coalition, with the Lib Dems on 25 seats, the SNP 20, Ukip three, and the Greens one.

6/10 Damian Lyons Lowe (Survation)

We might have expected a workable Labour majority, were it not for the wild-card rise of the SNP in Scotland. Survation's December Scottish polls suggest an almost complete wipeout by the SNP in Scotland and result in 40+ seat gains – mostly at Labour's expense. My current predictions are: Labour the largest party by 40-50 seats over the Tories, no overall majority; Tories 235-255 seats; Lib Dems 20-30 seats; SNP 30-40 seats – maybe held back from potential support level by opposition incumbency and tactical voting by pro-unionist voters. Finally, Ukip, 5-10 wins from Conservatives, including Rochester and Clacton, and potentially a single Labour-seat surprise.

7/10 Michelle Harrison (TNS)

The battleground over the next three months is at the kitchen table – the difference between what the statistics tell us about the economy, the experience that Britons are having of managing their household budgets, and where – and if – they believe politics can make a difference. In this regard, the disconnect with the major political parties is more interesting than the horse race.

8/10 James Endersby (Opinium Research)

Our first poll for 2015 shows Labour one point ahead [see above], but polls four months out from an election are snapshots, not predictions. It would be extremely unwise for a pollster to make a firm prediction now. At the moment, Opinium's estimate on polling day would be the Tories slightly ahead on vote share, but Labour slightly ahead on seats. These numbers are based on a uniform swing, with tweaks to Green and Ukip numbers based on local information: Labour 320 seats, Conservatives 271, Lib Dems 20, SNP 16, Plaid Cymru three, Greens two, Ukip four. A hung parliament with Labour potentially closer to a majority coalition than the Conservatives.

9/10 Martin Boon (ICM)

I've not recovered from the Scottish referendum campaign yet, and here we go with another wildcard strewn nail-biter. For me, Labour on 30 per cent will only fractionally nudge past their woeful 2010 showing – behind the Tories on 33 per cent – but enough to secure more seats (290 for Labour, 280 for the Tories) on boundary wackiness. The Lib Dems will secure 14 per cent of the vote and 35 seats; Ukip will also get 14 per cent, but that only gets them a couple of seats. As for Scotland, I'm bewildered, but as you asked I'll say 30 seats for the SNP, which wipes out a breathing-space victory in seats for Labour.

10/10 Lord Ashcroft (Lord Ashcroft Polls)

Declined to take part. His spokeswoman said: "As he has said many times, his polls are snapshots not predictions." Health warning: when The Independent on Sunday carried out a similar exercise in April 2010, at the start of that year's election campaign, eight out of eight pollsters predicted a Conservative overall majority.

Rex
Here's the letter in full:
Dear Sir,
We all care about Britain's economy and we all have a stake in the future.
We are all working people. Some of us run businesses, large and small. Some of us used to work on zero hours contracts, some of us still do.
We come from all walks of life; this is what Britain looks like.
We believe that the fundamental choice at this election is: who does this country work for? Does it work only for those at the very top or does it work for working people – those trying to make ends meet, working in British businesses across the country to create wealth and support their families?
A symbol of the failure of this Government's economic plan is the proliferation of zero hours contracts which has helped fuel the low wage, low skill economy that is letting down working people and letting down Britain.
Britain only succeeds when working people succeed. We need a better plan for prosperity. We need a better plan and a better future. We need a Labour Government to put working people first.
Yours faithfully,
Aijaz Ahmad, Mandy Ambrose, Oware Ampem Darko, Stephen Anderson, Jonathan Austin, Stephen Barclay, Ann Barr, Trevor Beattie, Reece Berini, Emily Berrington, Andy Berrington, Fiona Binns, Paul Booth, Stacey Booth, Rema Boumerdassi, Melanie Bowers, Billy Boyle, Katy Bradbury, Matthew Brannigan, Darrell Brett, Matthew Burge, Nathaniel Butler, John Carden, Keith Clarke CBE, Naomi Collins, Kate Cragg, Kevin Craig, Marian Craig, Paul Cumming, Megan Davies, Phil Deary, Stuart Doran, Sean Duffy, Peter Duncan, Arnab Dutt, Arpita Dutt, Christophe Egret, Stephanie Elsy, Dominic Evans, Keith Peter Evans, Efe Ezekiel,  Mary Foster, Bryan fowler, Maria Geogiou, Suzanne George, Ewan Gibbs, Margaret Gildea, Lauren Gilmore, Karen Gould, Charlie Hanson, Nathan Hardacre, Emily Harvey, Ryan Hebbs, Philip Hedley CBE, Wayne Hemingway MBE, Lee Henshaw, Samuel Higgins, Colin Hind, Deborah Hodson, Martyn Hopkinson, Anna Hudson, Peter Hurst, Alex Ingram, Julie Ingram, Joe Jennings, Paul Johnson, Graham Jones OBE, Jodi Jones" Emma Kane, Ali Kawa, Sophie Kennedy, Phil Loft, Helen Logan, Jo Lynn, Sir Michael Lyons, Richard Marshall, Eugene McCarthy, Billie McGann, Kevin McGrath, Clippy McKenna, Eibhlin McMenamin, Gina Miller, Colin Miller, Louise Mitchell, Reece Moore, Ghulam Murtuza" Jade Nicholls, Tunji Offeyi, Susie Orbach, Rui Paif, Fayyaza Patel, Ashik Shamji Patel, Norman Pickavance, John-Jo Pierce, Claire Pitcher, Keah Pownall, Nicola Purcell, Georgina Ramsey, Robert Robinson, J P Rocks, David Rose, Ian Rosenblatt, Katharine Sadler, Kemi Saidu, Tom Skinner, Natalie Smith, Darren Smith, Raphael Sofoluke, Rory Somerville, Jack Spooner, Danny Start, Florence Stencil-Wade, Vin Sumner, Osman Tango, Alice Tarry, Nick Teige , Kevin Terry, Narinder Thandi, Callie Thorpe, Melanie Todd, George Torr, Nicholas Turnbull, Robin Turner, Emma Vickers, Dale Vince, Stephanie Webster, Stuart Webster, Linzi Williams, , Stanley Wilson, George Wippich, Margaret Wood MBE, Derek Wyatt, Rachel Yemm, Baris Yerli, Michael Ziff, Sophie Growcoot.

 
The Independent has got together with May2015.com to produce a poll of polls that produces the most up-to-date data in as close to real time as possible.
Click the buttons below to explore how the main parties' fortunes have changed:
All data, polls and graphics are courtesy of May2015.com. Click through for daily analysis, in-depth features and all the data you need.  (All historical data used is provided by UK Polling Report)
Reuse content