Labour will "pick your pocket," David Cameron claimed this morning, while Boris Johnson predicted Ed Miliband would take Britain back to the "nasty, grim, petty" and "foul racism" of the 1970s.
Any hopes for a positive election campaign free of dirty politics, free of personal attacks are long gone.
And despite independent economists dismissing the Prime Minister's claim that Labour would increase taxes on working families by more than £3,000 as unfounded, Mr Cameron said he "made no apology" for making the wild estimate.
At the same time he declined to spell out details of how the Conservatives planned to make the £12 billion of savings in the welfare budget.
Mr Cameron said voters faced a choice between the Tories, who "will find savings and not pick your pocket or a Labour government that will pick your pocket on a pretty frequent basis".
Last night Boris Johnson painted an equally scary picture of what a Labour government would be like, claiming the UK would turn into an "orgy of higher taxation and regulation" with a "nasty grim, petty epoch of really foul racism".
Britain would return to an even earlier era if Ukip got their way – a "mythical version of the 1950s," predicts the Mayor of London.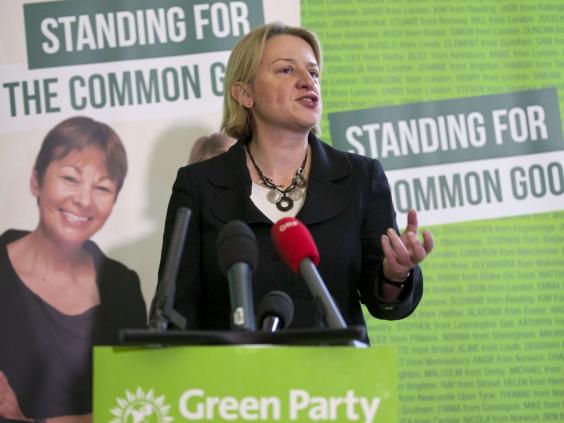 But it is the Green party that offers to go back the furthest in time. "The Greens probably want to take us back to some time in the middle of the bronze age," he said at an event hosted by the Legatum Institute thinktank.
On Nick Clegg's party, he said: "The Lib Dems would probably settle for any time when they are above 5%.
Turning to the Labour leader, Mr Johnson said: "The problem is not that Ed Miliband doesn't understand the cares and the pains of the poorest and the neediest.
The six-party election: key figures
The six-party election: key figures
1/12 Conservatives

2/12 Lynton Crosby (Con)

Chief election strategist

Rex

3/12 Labour

4/12 Lucy Powell (Lab)

Vice chair of general election campaign

5/12 Liberal Democrats

6/12 Paddy Ashdown (Lib Dem)

Campaign director

Getty

7/12 Ukip

8/12 Suzanne Evans (Ukip)

Deputy chairman

9/12 Greens

10/12 Chris Luffingham (Green)

Campaigns director

11/12 Scottish National Party

12/12 Angus Robertson (SNP)

General election director

PA
"What he doesn't understand is the absolute primacy of wealth creation if we are going to deliver these objectives. He does not see that wealth creation, that capitalism, actually has a moral purpose.
"And by attacking wealth creation both in rhetoric and his actions he would take this country backwards to those 1970s that I spoke of with an orgy of higher taxation and regulation. I remember the 1970s. I wouldn't want to go back. It was a nasty, grim, petty epoch of really foul racism, frankly, and a union-dominated economy."
Reuse content