The Conservative policy on whether people with non-dom status should pay tax has been thrown into confusion after a bizarre and contradictory interview by Education Secretary Nicky Morgan.
George Osborne this morning warned that Labour's plan to end non-dom privileges would damage UK competitiveness and "would cost our country hundreds of millions of pounds in lost tax revenues and lost investment".
But in an interview on BBC Radio 4 Ms Morgan, also a Conservative, said that non-doms should in fact pay tax on all UK earnings.
"People who are based here should pay their taxes here … I don't think anyone would disagree that people should be paying taxes here," she said.
Asked to clarify whether UK residents with non-dom status should pay tax on overseas earnings Ms Morgan told the programme: "That's exactly what we have said."
Just heard Tory Nicky Morgan on Radio 4 avoid answering a question on non-dom tax maybe 5 times in a row.

— Stephen (@StephenB_80) April 8, 2015
Listeners took to social media to speculate the Ms Morgan may not have been properly briefed on her own party's policy.
Others castigated her for failing to answer questions and appearing not know what what non dom status actually was.
Non-domiciled status applies to people who actually live in Britain but are not domiciled here for tax purposes.
For a flat annual charge of £30,000-£50,000 it is possible to opt out of tax on overseas earnings.
The arrangement is used by the international super-rich and can lead to dramatically reduced tax bills for those with businesses registered in low tax jurisdictions.
Great to hear Tory education minister Nicky Morgan agreeing with Labour's non-dom policy on Radio 4 this morning. #GE2015

— Kubrick's Lens Cap (@jonrosling) April 8, 2015
Mr Miliband will today say: "We don't compete in the world by offering tax advantages to a few that we don't give to all our citizens and businesses.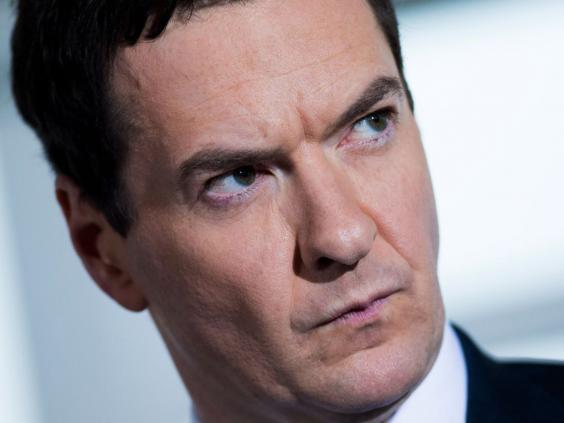 "It is not fair on all those millions of working people and businesses who pay their share and play by the rules. And it's not fair on all the people who rely on our public services either."
The announcement by Labour appears to have taken the Conservative off-guard.
Car crash Nicky Morgan interview on #r4today, in which she inadvertently agrees with Labour non-dom plan. #thethickofit

— Clare Thorp (@thorpers) April 8, 2015
George Osborne said: "The small print of Labour's policy makes clear that they are not actually abolishing non-dom status.
In pictures: Experts' predictions for the General Election - 04/04/15
In pictures: Experts' predictions for the General Election - 04/04/15
1/10 Andrew Hawkins (ComRes)

"My position has moved: no party can win a majority now. I have also shifted in favour of the Conservatives winning more seats than Labour. That, however, assumes that the current Tory momentum is maintained and that they don't do anything daft or careless between now and polling day. But the underlying pattern is distinctly in their favour." (In January he predicted Labour would be the largest party, possibly with a small majority.)

Andrew Hawkins

2/10 Joe Twyman (YouGov)

"Probably: a 'well hung parliament'. Possibly: Conservatives winning most votes and seats, thanks, in part, to SNP gains at Labour's expense. Speculation: Conservatives unable to form another coalition, not having enough seats with just the Lib Dems, but Labour better placed with SNP and Lib Dems – albeit informally." (In January Twyman said: "Gun to my head? Labour minority government.")

3/10 Ben Page (Ipsos MORI)

"Stuck in 'too close to call' mode still, made harder by the way votes translate into seats in Parliament. If the parties remain neck and neck, Labour might just end up with more seats, but not a majority. We still have weeks of campaign to go and no clear picture for the marginals, where the polling that is being done suggests a lot of local variations that have plenty of potential to surprise us in May." (Last time Page said it was a "mug's game" to make predictions four months before an election.)

4/10 Rick Nye (Populus)

"Since January, the Conservatives have clearly improved on the polls relative to Labour to the point where I'd expect the Conservatives to win the most seats as well as the most votes 7 May. What's less clear is whether the Conservatives would be able to form a government. (In January Nye expected a hung parliament in which Labour would win most seats but not necessarily most votes.)

5/10 Nick Moon (GfK)

"Something would need to change dramatically for there to be any chance of a one-party majority government. My guess: the Tories will be largest party, but some way short of forming even a two-party coalition. A Labour minority government seems most likely, but I won't be putting money on it." (Prediction unchanged since January.)

6/10 Damian Lyons Lowe (Survation)

"On Survation's public polling, Ed Miliband remains the person most likely to form the next government. However, he's far from the workable majority figure required [321]. Friday 8 May will remain a day of deals and discussions with other parties to form the next government." (In January he expected Labour to be the largest party in a hung parliament, by 40-50 seats over the Conservatives.)

7/10 Michelle Harrison (TNS)

"It's less a case of who wins but who can scrape over the line. Labour polls better on the NHS; the Tories poll better on the economy. Can any claim additional territory from the other over the remaining weeks? Probably not. But our polls show that the public thinks the Tories will be the largest party. In the absence of a firm lead, I'll go with the wisdom of crowds."

8/10 James Endersby (Opinium Research)

"Despite the recent weekly statistical ties, we've witnessed the faint whispers of movement in the air and a slow, unsteady and shaky sway towards the Tories. How this shift plays out over the coming weeks obviously depends on a huge number of factors. My call, if this holds fast and momentum gathers: Conservatives 288, Labour 267, SNP 45, Lib Dems 24, Plaid Cymru 3, Ukip 3, Greens 2." (In January he put Labour on 320 seats.)

9/10 Martin Boon (ICM)

"I'm tempted to say: how should I know? I'm just a pollster. But I feel that Miliband may just have raised himself from the grave, so I'll add a couple to where I had them before. Everyone else largely becalmed although, I see the Greens disappearing from view and Ukip sliding a touch. Tories 34 per cent, Lab 32 per cent, Lib Dems 14 per cent, Ukip 12 per cent. I don't trust any academic model that translates vote shares into seats, so a seat projection from this is a pure and simple guess, which is Labour to be touching 300 seats with the Tories just behind." (In January Boon predicted Labour on 290 seats.)

10/10 Lord Ashcroft (Lord Ashcroft Polls)

He refuses to make predictions. "My polls are snapshots, not predictions."

Rex
Clearly Nicky Morgan received an inadequate briefing from Osborne on the response to Labour's non-dom policy announcement

— Ed Rennie (@edrennie77) April 8, 2015
"Either they are going to abolish non-dom status altogether which would cost our country hundreds of millions of pounds in lost tax revenues and lost investment - the reason they did nothing on this during 13 years in office.
Oh-ho! Enjoying Nicky Morgan getting herself into all sorts of trouble over non-dom tax on #r4today

— Jim Campbell (@CampbellLetters) April 8, 2015
"Or they are just tinkering around the edges and making small adjustments to the rules on how long people can be non-dom."
Reuse content