Labour leader Ed Miliband has challenged the Prime Minister to say whether he agrees with a former Conservative treasurer's claim that "everyone" engages in tax avoidance.
Mr Miliband made the comments after Lord Fink conceded that he had taken "vanilla, bland" steps to reduce his tax bill, adding that "everyone" is involved in tax avoidance.
The Tory peer and major party donor had threatened Mr Miliband with legal action if he repeated his claim made in the Commons that he had been involved in "tax avoidance activities" and his description of David Cameron as "a dodgy Prime Minister surrounded by dodgy donors".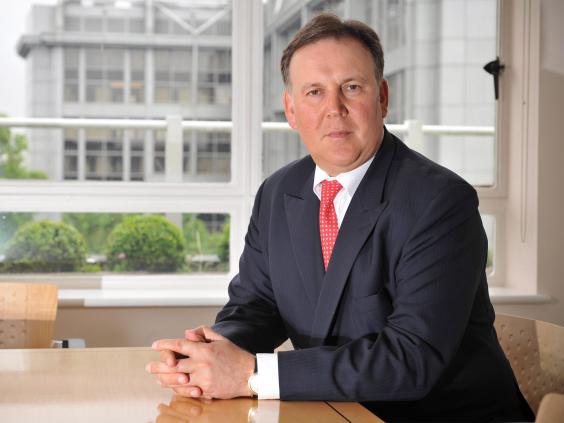 Responding today, Mr Miliband said: "Yesterday a Conservative donor challenged me to stand by what I said in the House of Commons. I do.
"And believe it or not, now today he confirmed it as well. He has just said, and I quote 'I didn't object to his use of the word tax avoidance, because tax avoidance – everyone does it'.
"David Cameron must explain why he appointed a treasurer of the Conservative Party who boasts about engaging in tax avoidance and thinks it is something that everyone does."
However, the Labour leader stopped short of repeating his Commons barb, which was protected by parliamentary privilege, that Mr Cameron was "surrounded by dodgy donors"
Major donors to the Conservative Party
Major donors to the Conservative Party
1/10 Michael Farmer

Hedge fund: RK Capital Management Worth: £150m Total donation: £6,556,092

Rex Features

2/10 Sir Michael Hintze

Hedge fund: CQS Worth: £1,055m Total donation: 3,221,027

3/10 Lord Fink

Hedge fund: ISAM Worth: £130m Total donation: £3,172,007

EPA

4/10 Chris Rokos

Hedge fund: Brevan Howard (pictured) Worth: £230m Total donation: £1,344,850

Google Street View

5/10 Andrew Law

Hedge fund: Caxton Associates Worth: £350m Total donation: £1,226,411

Rex

6/10 Sir Paul Ruddock

Hedge fund: Lansdowne Partners Worth: £300m Total donation: £818,783

Rex

7/10 David Harding

Hedge fund: Winton Capital Worth: £750m Total donation: £593,765

8/10 Hugh Sloane

Hedge fund: Sloane Robinson Worth: £185 Total donation: £533,500

9/10 Sir John and Peter Beckwith (L)

Hedge fund: RiverCrest Capital Worth: £350m Total donation: £520,996

Rex

10/10 Alexander Knaster

Hedge fund: Pamplona Capital Management Worth: £1,266m Total donation: £400,000
Lord Fink said his tax planning had been at the "vanilla" or "mild" end of the spectrum and he had rejected advice to take more "aggressive" action to cut his tax bill.
"I chose the mildest end of the spectrum that I was advised on," he told the Evening Standard. "What I did… was at the vanilla, bland, end of the spectrum."
Lord Fink said: "I didn't object to his use of the word 'tax avoidance'. Because you are right: tax avoidance, everyone does it."
He said: "I don't even want to sue Ed Miliband... If he simply uses the words 'Lord Fink did ordinary tax avoidance' then, no, I couldn't sue him.
"But if he made the statement 'dodgy' about my bank account, that was potentially libellous. That was the issue I took exception to."
Lord Fink reacted: "Yesterday I challenged Ed Miliband to repeat the accusations he made in the Commons - that I used an HSBC bank account to avoid tax and that I was a 'dodgy donor'. He did not.
"This is a major climbdown by a man who is willing to smear without getting his facts straight."
Patrick Stevens, the tax policy director at the Chartered Institute of Taxation, told The Independent that while "tax planning" is generally understood as meaning taking steps to reduce the amount of tax paid in a way that the law allows and is intended for, "tax avoidance" - though legal - involves "getting a result that the law did not intend".
"Not everyone does tax avoidance," he said. "Each person decides whether they are comfortable doing transactions intended to get a result that was not intended."
But Mr Stevens did concede that "most people would do something specifically allowed by law if it improved their tax position".
Reuse content