The way the broadcasters have acted in trying to organise the TV debates is a "shambles" and "completely unacceptable", according to the former chairman of the BBC.
Lord Grade said Sky, BBC, Channel 4 and ITV had breached impartiality by threatening to empty chair any leader who refuses to take part in their proposed format, which would see two debates involving seven party leaders and a final head-to-head between David Cameron and Ed Miliband.
He defended the Prime Minister's refusal to accept the broadcasters' invitation and said it was "not for the broadcasters to threaten the Prime Minister".
Downing Street is refusing to budge on their call for their proposal for one seven-way debate between seven leaders to take place before the short election campaign starts next month. However, the deadline for this proposal is fast-approaching and with no fresh proposal from the broadcasters, the likelihood of the TV debates going ahead at all are fading.
Mr Miliband has urged the broadcasters to go ahead with their threat to empty chair Mr Cameron if he fails to turn up to their three debates and will step up his attack in the Commons today, where MPs will have a chance to discuss the role of TV debates in British politics in an Opposition Day debate.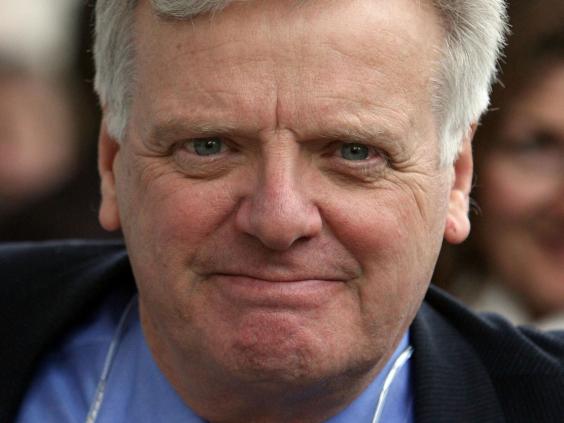 Lord Grade, who led the BBC from 2004-2006, told the BBC: "The idea that broadcasters can threaten politicians with empty chairs – real or imaginary – is completely unacceptable and against the statutory requirement for impartiality.
"It's for them to choose the format and it's for him and others to decide whether to take part. The Prime Minister has said he will debate, I think he's laid out his acceptance in an all-party debate.
"That's his choice, it's not for the broadcasters to threaten the Prime Minister and risk breaching their duty of impartiality. I think it's for the BBC should stand up today and say that they are not going to empty chair anybody or threaten anybody.
"These debates are fun to have, maybe nice to have…but there is no requirement that they should be done and there is a requirement on the broadcasters for impartiality and I don't think the broadcasters have covered themselves in glory in the way they have campaigned for this, the way they've gone public early on, the way they messed it up by missing out various parties. I mean the thing is a shambles, it's embarrassing frankly."
Lord Grade also used an article in The Times to launch a stinging attack on the broadcasters, accusing them of "bullying" political leaders to agree to their format and said they were guilty of "playing politics" with their threat to go ahead with the debates without Mr Cameron.
Reuse content