Labour's attempt to hit back at the 103 business leaders who signed a letter supporting the Conservative party has not worked out too well.
Last night The Independent revealed that one of the signatories of Labour's letter was signed by Wayne Hemingway, a designer who advertised for unpaid internships, a practice that Mr Miliband has pledged to clamp down on if he becomes Prime Minister. 
Today he came out fighting but his interview on BBC News turned into a car-crash melt-down as he defended his use of unpaid interns and even had the cheek to say: "In the future, we may even pay all our interns."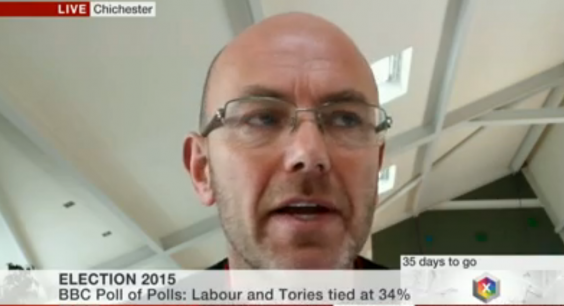 His company – Hemingway Design – advertised for a 20-hour-a-week internship for "expenses only", while a project his company worked on to renovate Dreamland in Margate employed workers on zero-hours contracts.
Asked to explain why he refused to pay interns but backed Mr Miliband, who has described unpaid internships as an "injustice" that are "exploiting people" and a practice he wants to set limits on, Mr Hemingway said: "We have changed, so what? We realised it was wrong and we changed two years ago."
He then went on to admit he still uses interns but rather than paying them a wage, he just pays them expenses.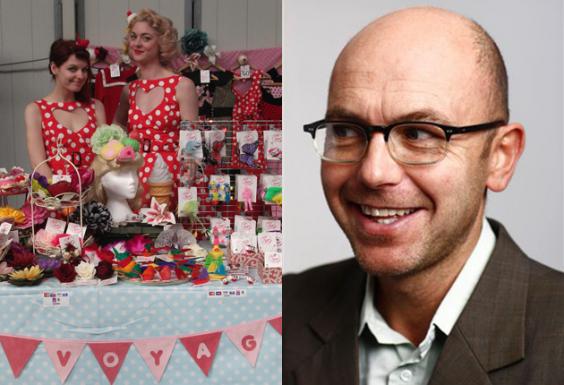 He said: "Yes, an internship, we get colleges wanting to send students as part of their degree, but now we are paying for travel, food, we are paying for various things, and, in the future, we may even pay all our interns," he said.
Watch the meltdown:
The letter published by Labour – which was also sent to the Guardian – was signed by a mix of business chiefs, celebrities and workers on zero-hours contracts.
It condemns the Government's failure to halt the rise of zero-hours contracts as "a symbol of the failure of this Government's economic plan" and claim they have fuelled a "low wage, low skill economy that is letting down working people".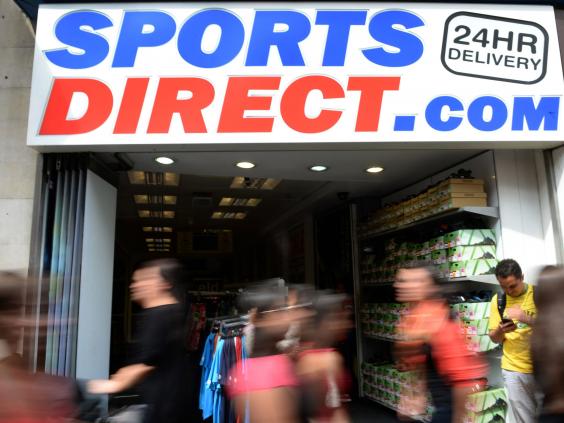 The signatories claim only a Labour government will "put working people first".
The letter was organised in retaliation against the 103 business leaders who wrote a letter to the Daily Telegraph warning that a change of government would "threaten jobs and deter investment".
Analysis by The Independent later revealed that one in five of the signatories of the letter were given honours by David Cameron in the last few years, while one third have donated money to the Conservative party.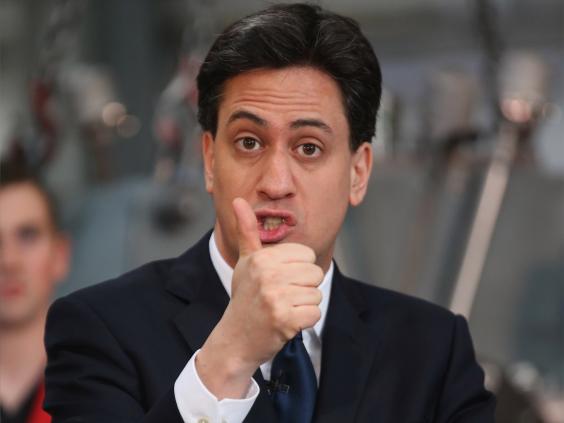 Labour claimed their letter was proof that it "commands support from all walks of life – because Britain, and British business, succeeds when working people succeed".
It came as Mr Miliband dedicated Wednesday to campaigning against zero-hours contracts, with Mr Miliband describing them as an "epidemic" and a practice that was "undermining family life".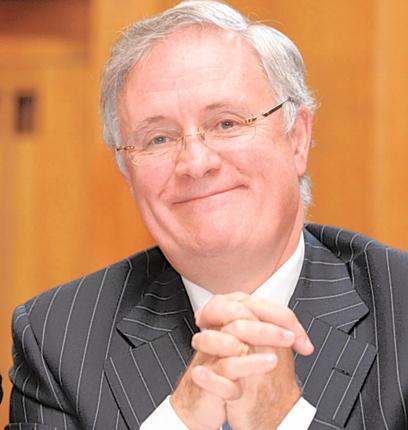 The Labour leader announced that the first Queen's Speech of a Labour government would include a Bill to give workers on zero hours contracts a legal right to a regular contract if they have worked without guaranteed hours for 12 weeks. Previously, Labour's policy was to allow such workers a normal contract after 12 months.
But it is clear Mr Miliband also wants to take action against unpaid internships and earlier this year he spoke of the need to stop companies abusing the use of them.
The 9 worst car crash interviews in recent politics
The 9 worst car crash interviews in recent politics
1/6 Chloe Smith on Newsnight

George Osborne was enjoying a good day as he scrapped a planned 3p rise in fuel duty in June, 2012. But then someone had the bright idea of putting Chloe Smith, a junior Treasury minister and then something of a rising star for the Tories, on Newsnight. But she was unable to convincingly answer a single question posed to her by Jeremy Paxman, even the ultimate killer blow: "Do you ever think you're incompetent?"

BBC

2/6 Boris Johnson on Andrew Marr

Eddie Mair, standing in for Mr Marr during his stroke recovery, might have been seen as something of a soft touch in March 2013 before he destroyed the London Mayor on the BBC's flagship Sunday current affairs show. Mair presented a series of anecdotes about the harsher side to the fluffy-seeming Mr Johnson's rise to power and concluded: "You're a nasty piece of work, aren't you?" Boris didn't quite seem to know how to respond.

PA

3/6 Ed Miliband on Good Morning Britain

Labour's leader faced some slightly inevitable accusations of being "out of touch with reality" from ITV's Susannah Reid after she surprised him with a "how much does X cost question". This time it was during an interview on how much he knew about his much-vaunted "cost of living crisis" – and Mr Miliband underestimated the average household grocery bill per week by about a third. He admitted he was wrong – but later tried to wriggle out of the situation by claiming he was only referring to "basic groceries" not his "overall shopping bill".

PA

4/6 Rachel Reeves on Daily Politics

The shadow Work and Pensions Secretary got very mixed up on whether Labour were promising "a freeze or a cap" – when energy prices actually stopped rising and fell. Refusing to accept that her party had enacted a u-turn on policy, she said: "It wasn't us who changed – it's the world that changed." She later couldn't give any examples of retail prices being successfully fixed by governments – stumping for "the minimum wage – the price of labour".

5/6 David Cameron on Gay Times

Grilled on his MEPs' voting records on gay rights in the European Parliament, a pre-prime ministerial Mr Cameron suggested they could vote any way they liked. But he also said the right not to suffer discrimination based on sexuality was a fundamental human right – meaning it should not be subject to an open vote. The former PR man got so flustered he had to ask for the cameras to be turned off because he was getting "distracted".

6/6 Nigel Farage on LBC

Nigel Farage's image as a plain-speaking, not-like-that-lot-in-Westminster politician suffered one of a number of dents in May 2014, when a tense 22-minute confrontation with LBC's James O'Brien had to be cut short by his spin doctor. Patrick O'Flynn – who is now an MEP for Ukip – had to step in when Mr Farage was repeatedly questioned on his views on race and why he would be uncomfortable if a group of Romanian nationals moved in next door to him.
"I think there's a kind of place where work experience ends – and unpaid internships that are just exploiting people begin," he said in February.
"And I think we've got to look at having some limits on these unpaid internships. Because I think – for me the injustice is you can only do it if you afford it and you're giving a foot on the ladder to one group of people but not another group of people."
The vast bulk of the 100 signatories of the letter published last night are workers on zero-hours contracts and in a move designed to show it is the party for "working people", as opposed to big business, the letter is signed by firefighters, hospital workers, receptionists, shelf-stackers and restaurant workers.
Business leaders and celebrities also signed the letter, including former Blue Peter presenter Peter Duncan, advertising guru Trevor Beattie and former BBC chairman Sir Michael Lyons, the author of Labour's review into housing.
Reuse content