One of the many books on Gerry Adams is subtitled Man of War, Man of Peace? As that question mark indicates, there is no definitive judgement as to which of those labels more appropriately applies to the Sinn Fein president.
He certainly comes from a militant Belfast republican background, and specifically from a family steeped in traditional "armed struggle". Both his father and mother were what might be described as members of a west Belfast republican aristocracy, a small cluster of families who kept the faith down through the generations.
Adams once outlined something of his family history. The British army, he said, had shot dead his brother-in-law and shot and seriously injured his brother. A cousin, arrested in a hijacked van with weapons and a bomb, had been jailed for 25 years. "Most of my immediate family have been in prison," he summed up.
He himself served a sentence behind bars and was twice interned without trial in the Maze prison, which used to be called the IRA's university. There he emerged as one of the most formidable debaters among republican inmates.
He impressed not only his imprisoned colleagues but also British officials. A revealing insight into Adams in his early 20s was provided by senior civil servant Frank Steele, who recalled meeting the young republican when he was ferried from the internment camp to Chelsea by the RAF for secret talks.
According to Steele: "I'd been briefed that although Adams was a young man he was a senior member of the Belfast battalion [of the IRA] and that battalion had been murdering and shooting and bombing.
"Therefore I expected - putting it frankly - an aggressive streetwise young tough. I was therefore pleasantly surprised when instead a very personable, likeable, intelligent, articulate and persuasive young man appeared."
Steele recounted asking Adams whether he wanted to spend his life "on the run from us British". Adams said he'd like to go to university. When Steele asked him why he didn't, Adams replied: "Well, I've got to help to get you British out first."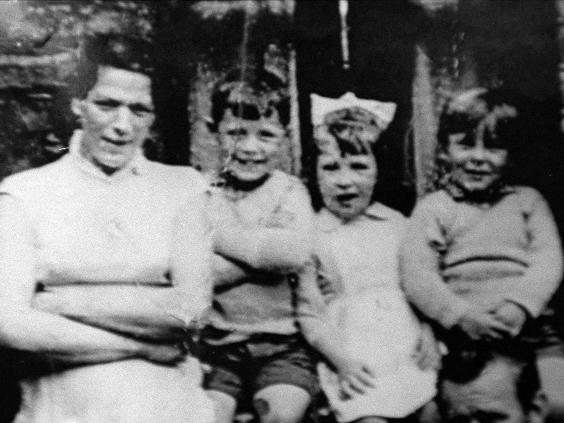 For many years afterwards Adams stuck to the old classical republican simplicities, centring on the belief that the Troubles would end when the IRA defeated Britain.
In fact, during the 1980s he and a hardline faction which included Martin McGuinness staged a bloodless coup to overthrow an older leadership which, they argued, was not militant enough.
The years that followed saw a stepping up of republican violence and a tougher and more ruthless conflict as the young hawks pursued their aim of driving the army out of Northern Ireland. Those were dangerous days: Adams was seriously injured in an ambush by loyalists, who wounded him three times.
The IRA was reorganised and tightened up while Sinn Fein was developed as its significant political adjunct. Adams won a Westminister seat as the party demonstrated it could regularly win more than a third of the nationalist vote in Northern Ireland.
For a quarter of a century he has been a key figure in the republican movement, and for much of that time its most important personality. An IRA associate once said of him: "He's the best there is. He's terrific at meetings - the rest of us can be flapping around and he just stays cool and calculating."
Part of his stance was a refusal not to condemn or disavow the IRA. But other facets of his personality featured pragmatism and flexibility, together with a taste for dialogue and on openness to innovation. Sometimes visible in military tactics, it was also evident in his readiness for developing a web of clandestine contacts with the authorities in London and Dublin.
Such contacts proceeded at a glacial pace, lasting for years, but eventually they developed to the point where Adams and company decided they could advance their cause more efficiently by displacing the IRA with Sinn Fein.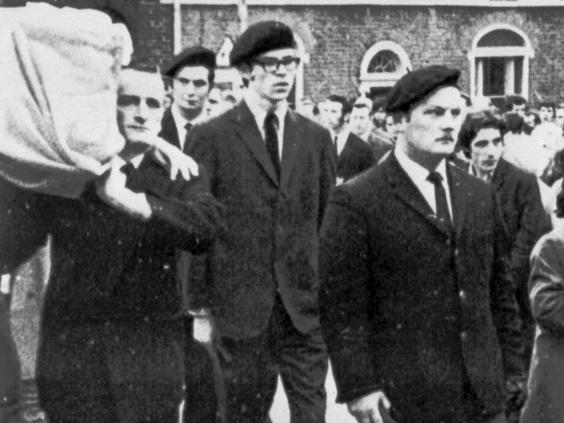 It took years, but eventually the republican grassroots came to accept the idea that IRA violence had run its course. In its place came a steadily expanding Sinn Fein which is now Northern Ireland's second largest party, providing the deputy prime minister.
It has also grown significantly south of the border in the Irish Republic, where its ambition is to get into government within the next decade or so. The jackpot for Sinn Fein would be to have ministers on both sides of the border.
Some of the more conventional parties privately admit that it has attracted a number of impressive younger members, including a couple of possible future party leaders. This means a Sinn Fein without Adams is no longer unthinkable.
The McConville arrest is not the only hit which Adams has suffered over the past year, for there have been other potentially damaging episodes.
When his brother was last year given a 16-year sentence for raping his daughter 30 years earlier, Adams said that when he became aware of the abuse, years afterwards, he had confronted his brother and warned the family. But he came under attack from critics who said he should have alerted police years before he did.
Yet the striking thing is that so far none of these episodes have brought about any faltering in Sinn Fein's apparently inexorable political rise. In the south that rise has been fuelled not so much by any strong nationalist fervour as by the party's skill in voicing the resentments of those hardest hit by the ongoing recession, and by its challenges to the prevailing politics of austerity.
Voters are aware that the IRA killed Jean McConville and almost 2,000 others during the Troubles, but seem to have concluded that Adams and his movement are due political credit for eventually abandoning their lengthy and lethal war and opting for politics.
Few if any voters believe that during his lengthy career he was always exclusively a man of peace; but the voting figures show that many no longer view him as a man of war.
Reuse content