The Home Office has facilitated a film based on interviews with relatives of Britons killed fighting in Syria as part of its efforts to dissuade young Muslims from joining jihadist groups, The Independent can reveal.
Participants in the video have been told it will be shown in schools and mosques as part of the Government's Prevent strategy aimed at countering radicalisation of British Muslims susceptible to the doctrine of extreme Islamist organisations.
The film is evidence of the intensifying battle taking place over the internet and social media to seek or deter potential jihadis.
Last week's release on YouTube of a professionally produced recruitment video featuring three Britons claiming to fight for the Islamic State of Iraq and the Levant (ISIS) was widely viewed as showing a new level of sophistication in the barbaric group's propaganda operations.
Officials in the Research, Information and Communications Unit (RICU), the "hearts and minds" counter-terrorism team jointly funded between the Home Office and the Foreign Office, believe that showing the harrowing effects of fighting in Syria on families who have lost loved ones will help make would-be recruits think twice.
About 20 Britons out of an estimated 300 fighting in Syria have been killed with a further 250 former jihadists thought to have returned to the United Kingdom. Scotland Yard has said the returning fighters present a "long-term" terrorist threat to Britain.
Among those interviewed for the film are the brother of Abdul Waheed Majeed, 41, the father-of-three from Crawley who killed himself by blowing up an explosives-laden lorry outside a Syrian regime prison in February.
Hafeez Majeed, who has described his brother as a "hero" and insisted he posed no threat to Britain, said he had been told by the makers of the video that several "community films" facilitated by RICU were in production.
He said: "They told me they were one of a few groups that had been chosen to make community films for schools and mosques. They asked me questions about what motivated Abdul Waheed to go to Syria and the effect of his death on the family.
"They wanted to know why he would leave his life to go somewhere where there was so much hardship and danger and how it has affected his family and friends."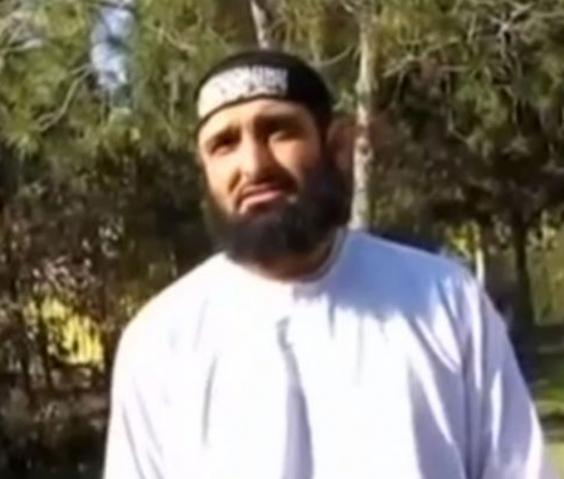 The videos will form part of a public relations strategy by the Government and British authorities which ranges from the almost daily removal of extremist material from the internet to social media campaigns. The Prevent strategy was relaunched in 2011 after a review found it had targeted the Muslim community too broadly with a condescending message that terrorism is wrong and needed to target individuals vulnerable to radicalisation more effectively.
The Independent on Sunday revealed that the Foreign Office is spending nearly £200,000 this year on "social media activity" to deter Britons from going to fight in Syria. In America, the State Department runs an official Twitter account to troll Islamist tweeters, messaging targets with the hashtag #thinkagainturnaway.
The work sits alongside an increasing body of homegrown material from British Muslims aimed at countering radicalisation, including Abdullah X, a YouTube cartoon character created by a former member of al Muhajiroun, the banned extremist group whose meetings were attended by Woolwich killer Michael Adebolajo.
The Home Office declined to comment on when the films will be completed or the details of how they will be used.
A spokesman said: "Extremism of any kind has absolutely no place in our society. A raft of practical measures are now being implemented to strengthen our approach across a range of sectors including in prisons, schools, universities and online."
Reuse content