The Government is to directly commission the building of 10,000 new homes on public land as part of a "radical" new plan to build at a faster rate using smaller companies.
Prime Minister David Cameron described the move as a "huge shift", claiming it marks the biggest use of such a policy since Margaret Thatcher and Michael Heseltine started the regeneration of London's Docklands in the Eighties.
Rather than waiting for major construction firms to work their way through the government's long list of housebuilding projects, the scheme will see smaller businesses take on less extensive sites that have already have planning permission.
The policy will be backed by an extra £1.2 billion to prepare brownfield sites for the building of 30,000 starter homes - available to first time buyers under 40 for at least a 20 per cent discount - over the next five years.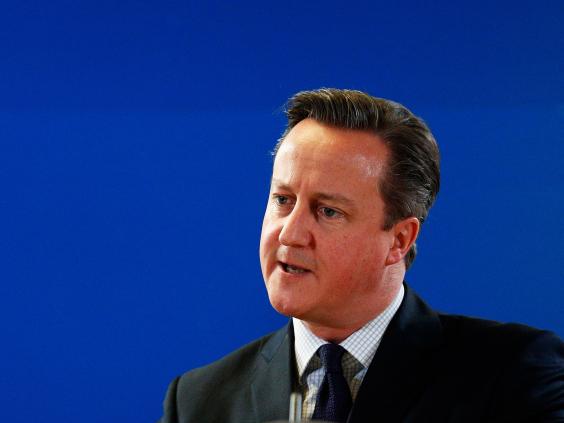 "This Government was elected to deliver security and opportunity - whatever stage of life you're at. Nothing is more important to achieving that than ensuring hard-working people can buy affordable homes," Mr Cameron said.
"Today's package signals a huge shift in government policy. Nothing like this has been done on this scale in three decades - government rolling its sleeves up and directly getting homes built.
"Backed up with a further £1.2 billion to get homes built on brownfield sites, it shows we will do everything we can to get Britain building and let more people have the security that comes with a home of their own."
The construction of the first wave of up to 13,000 directly commissioned homes - 40% of which will be starter homes - will begin this year in Dover, Chichester, Gosport, Northstowe in Cambridgeshire and Old Oak Common in north west London.
In addition to these, the extra £1.2 billion will fast track the creation of at least 30,000 new starter homes and up to 30,000 market rate homes on 500 new brownfield sites by 2020. The new projects form part of the Government's commitment to building 200,000 starter homes before the end of the Parliament.
Half of all new homes are constructed by the top eight house builders and the direct commissioning approach will help smaller builders and new competitor firms, according to No 10.
Additional reporting PA
Reuse content