Broadcasters are reportedly preparing to schedule seven-way television debates involving the Green Party, SNP and Plaid Cymru alongside the four larger parties.
According to a report in the Radio Times magazine, the BBC and ITV are preparing plans for two seven-way debates, followed by a third debate between just David Cameron and Ed Miliband.
The environmentalist and nationalist parties would join UKIP, the Liberal Democrats, Labour and the Conservatives in the two televised clashes.
The debates would be a U-turn on previously announced plans that excluded the Green Party and nationalists and would have just included the Coalition parties, Ukip, and Labour.
The change in tack from the broadcasters is likely to be because of the refusal of the Prime Minister David Cameron to take part in debates involving Ukip if the Green Party was not also invited.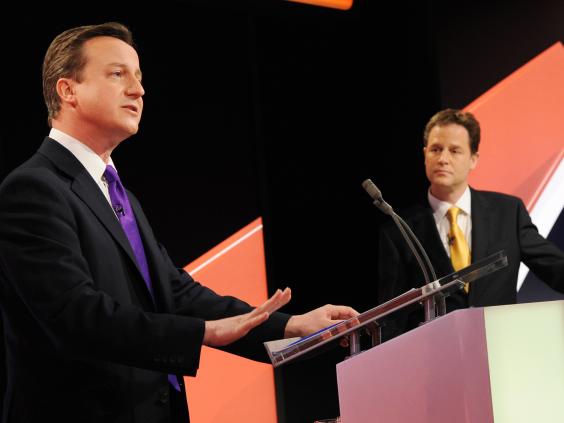 "If we are going to have one minor party, we should have all the minor parties," he told the House of Commons at Prime Minister's Questions yesterday.
There had been suggestions that the Prime Minister could be represented by an empty chair of the even that he failed to participate.
Hundreds of thousands of people have signed a petition asking the BBC to include the Green Party in the debates.
Membership of the left-wing environmentalist party spiked in the last few weeks on the back of publicity from not being included, and has now overtaken both Ukip and the Liberal Democrats.
The party has also seen a poll surge in recent months, up from less than 1% in 2010 to as high as 11% in a recent Lord Ashcroft poll.
According to current polls the SNP is set to win a landslide victory north of the border, taking as many as 40 seats and possibly holding the balance of power in the UK Parliament after the next election.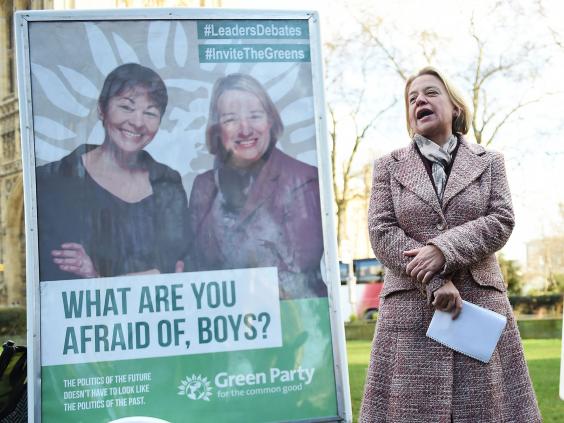 Northern Ireland-only parties would not be invited to the debates under the plans, despite the DUP being the fourth largest party in Parliament in terms of their number of MPs. None of the parties included in the debate would be standing against the DUP in any election, however.
A spokesperson for BBC  News told the Independent that the corporation was working to provide election debates.
"The broadcasters remain committed to providing election debates in the run up to the General Election," he spokesperson said.
"The debates played an important role in informing millions of our viewers in 2010 and we will continue to work with all the parties to ensure that they happen again in 2015."
Green Party leader Natalie Bennett tweeted: "Thank you to everyone who campaigned to #InviteTheGreens - we haven't yet had official notification but it looks like you succeeded."
Reuse content