Harriet Harman faces a Labour backlash after she argued that it should accept some of the Conservative Government's welfare cuts, including George Osborne's decision to pare back child tax credits.
The party's acting leader found herself at odds with three of its four leadership contenders as the battle to succeed Ed Miliband became more fractious ahead of ballot papers being sent out.
She also appeared to take a swipe at the two male candidates, Andy Burnham and Jeremy Corbyn, when she urged activists to "wake up" and not to pick a leader who made them feel "comfortable".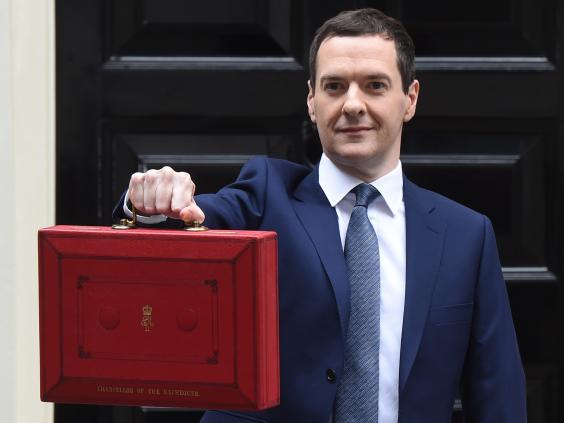 Ms Harman argued that Labour had to acknowledge it lost the election because voters did not trust it "on the economy and on benefits".
She said the party would back George Osborne's decision to limit child tax credit to the first two children, as well as to bring in a lower cap on the total benefit entitlement of a household.
"What we've got to do is listen to what people around the country said to us and recognise that we didn't get elected, again, and this wasn't a blip.
"This was the second time we haven't got elected, and actually what people don't want us to do is to do blanket opposition; they want us to be specific about what we are going to be challenging and holding the Government to account on."
Her comments, in a BBC interview, follow a report that she clashed with Mr Burnham in a Shadow Cabinet meeting last week over the party's Budget response, rebuking him: "You may have noticed we lost the election."
Last night a spokesman for Mr Burnham, who is considered the leadership frontrunner, said he opposed the cuts to child tax credits because they were regressive and hit working families.
Yvette Cooper, who is viewed as his closest rival, also called for Labour to "strongly oppose" Mr Osborne's plans. A spokeswoman said: "She believes Britain needs an alternative approach – and that Labour should argue for a real alternative to Tory plans."
The left-wing candidate Jeremy Corbyn said: "Families are suffering enough. We shouldn't play the Government's political games when the welfare of children is at stake."
Ms Harman warned party members "not to vote for someone you like and who makes you comfortable but who will be able to reach out to the public and listen to the public and give them confidence".
Her comments will be seen as a warning to activists over support for Mr Corbyn who only limped on to the ballot paper after MPs "lent" him their nominations.
But he has been winning plaudits for his performances at leadership hustings, has secured the backing of Britain's biggest trade union Unite and is expected to force the centre-right candidate, Liz Kendall, into fourth place.
Ms Harman's comments could also be interpreted as raising a question-mark over Mr Burnham who has built up heavyweight backing among MPs and constituency parties but has been described as the "comfort-zone" contender.
The alarm about Mr Corbyn's momentum among his rivals was underlined when Ms Cooper suggested Labour would become a narrow party of the left under Mr Corbyn.
She told BBC Radio 5 Live: "I think, in the end, most people know in the party that we're not going to win by turning the clock back; we've got to be looking forward to the future."
A leading ally of Ms Kendall also claimed Mr Corbyn would lead Labour to electoral disaster.
Tristram Hunt, the shadow Education Secretary, told BBC1's Andrew Marr Show: "Jeremy is a long-standing figure within the party. But what I would say to members and colleagues is that if we seek a comfort blanket we are going to be condemned to oblivion, because Jeremy is not asking the hard questions about economic competence."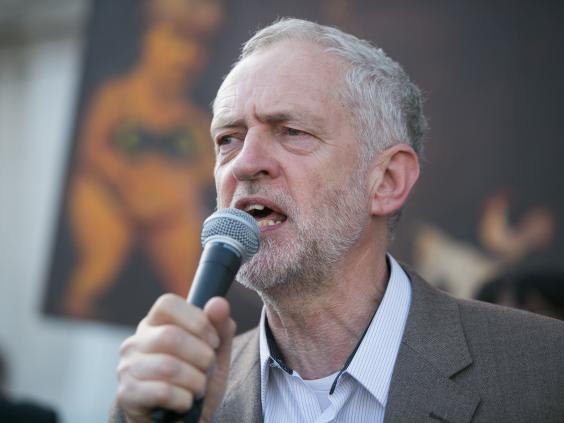 But Mr Corbyn insisted Labour was a "very broad church" able to accommodate his views and those of Blairites such as Mr Hunt.
Mr Burnham indicated he would not give any "special favours" to The Sun newspaper, telling the BBC he had not forgiven the paper for its coverage of the 1989 Hillsborough disaster.
He said: "I give interviews generally and people can report my words. But I don't do special favours for newspapers that attack me and attack my party."
Labour not a Greenpeace-style pressure group, says Tristram Hunt
Labour has to present itself as an 'alternative government' rather than a Greenpeace-style pressure group, the shadow Education Secretary warned.
Tristram Hunt, who is supporting Liz Kendall for the leadership, said Labour needed 'both economic competence and emotional intelligence' and added: 'We need to be a party which looks like it wants to be in power.'
He also suggested the establishment of an English wing of the UK party. He said Labour members needed to be 'much clearer about how we value the identity, the culture, the traditions, the nature of England' and that a separate English Labour party should be 'on the table'.
Nigel Morris
Reuse content