The Home Office has quietly downgraded its use of the private Swedish company it uses to assess the truthfulness of asylum seeker applications, it has emerged, amid claims that flawed advice could have led to people being wrongly deported.
Sprakab, which was this week hit by allegations that one of its key language analysts is a convicted drug smuggler who lied about his qualifications, has been paid by the Home Office to carry out telephone interviews with people claiming asylum in Britain since 2000.
The firm's judgements are often used to support the rejection of asylum applications. Its techniques have been described by expert linguists as "deeply flawed", but Sprakab maintains that the work it does is of the highest quality.
It has now emerged that in August this year, the Home Office stopped using Sprakab as its main supplier of language analysis services, replacing it with another Swedish firm called Verified AB. Sprakab is still used, but only in a "secondary capacity".
The change, which was not formally announced, was made three months after the Supreme Court ruled that Sprakab staff had given "wholly inappropriate" opinions to a British asylum tribunal on whether a Somalian asylum-seeker sounded convincing, instead of merely analysing the way they spoke.
In their judgement in May, the five justices said UK immigration officials were relying too heavily on Sprakab's reports and that some comments given by the firm's staff "went beyond the proper role of a witness". At the time, the Home Office insisted that the court had "found no reason for us not to rely on Sprakab in future".
10 things immigration has done for Britain
10 things immigration has done for Britain
1/10 The Mini

The 1959 classic, that is, perhaps our greatest piece of industrial design, a miracle of packaging and revolution in motoring. Its genius designer was Sir Alec Issigonis, who was an asylum seeker. His family, Greek, fled Smyrna when Turks invaded this borderland in around 1920, and he wound up studying engineering at Battersea Polytechnic. He went on to create that most English of motor cars, the Morris Minor, as well as the Austin-Morris 1100, all much loved products of his fertile imagination.

Getty Images

2/10 Marks and Spencer

Once upon a time there was no M&S in Britain, difficult as that may be to believe. We have one Michael Marks to thank for our most famous retailer, and he was a refugee from Belarus, arriving in England in about 1882, and soon after set off to flog stuff around Yorkshire. He eventually teamed with Thomas Spencer to create the vast business we know today.

Getty Images

3/10 Thunderbirds

And many other TV shows created, funded and otherwise produced by that largest of larger-than-life characters, Lew Grade (also a world class tap dancer). The man who dominated commercial television gave us memorable entertainment such as The Prisoner, the Saint and brought the Muppets to Britain (a sort of fuzzy felt wave of immigration), as well as puppet shows where you could see the strings. All this from a penniless Jew from Ukraine, born Lev Winogradsky, who escaped the pogroms in Ukraine with his family in the 1890s. His nephew Michael Grade has also done his bit for British television.

Rex Features

4/10 The House of Windsor

Or the House of Saxe-Coburg-Gotha until George V prudently rebranded the family during the First World War. Well, our royals are a pretty German bunch, as well as having various types of French and other alien blue blood coursing around their veins. 'Twas ever thus. There was William the Conqueror, Norman French, who certainly broke the immigration rules; William of Orange, a direct import from Holland; the Hanoverian King Georges, the first barely able to speak English; Queen Victoria, who married a German, Edward VII, who couldn't stay faithful to his wife, a Danish princess; George V wed another German princess; Edward VIII married an American (though she hardly visited England and prompted his emigration and exile); and the Queen is married to man born in Corfu. The embodiment of the British nation, to many, but one thinks of them as quite multicultural really.

Getty Images

5/10 I Vow To Thee My Country

Our most patriotic hymn was the product of a man named Gustav Holst (pictured), born in Cheltenham, but of varied Swedish, Latvian and German ancestry, who adapted part of his suite The Planets to put a particularly stirring and beautiful poem to music, just after the Great War. As the second verse has it, "there's another country/I've heard of long ago/Most dear to them that love her/most great to them that know". Imagine if the Holst family had been kept out because the quota on musical European types had been reached.

Creative Commons

6/10 Curry and Cobra

Chicken Tikka Masala is, so they say, a dish which not only the most popular in Britain but specifically designed to cater for European tastes. For that we probably have to thank an Indian migrant, Sake Dean Mahomed, who came from Bengal to open the first recognisable Indian restaurant, the magnificently named "Hindoostanee Coffee House". History does not record if a plate of poppadoms and accompanying selection of pickles and yoghurts were routinely placed on the table for new diners, but we do know that we had to wait until 1989 to taste the ideal lager for a curry - Cobra. That brew was brought to us by Karan (now Lord) Bilimoria, a Cambridge law graduate who hailed from Hyderabad.

Getty Images

7/10 That big red swirly sculpture at the Olympic Park

Or Orbit, to give it its proper name, the work of Anish Kapoor, who arrived in 1973 from India and had the artistic imagination to fill a power station.

Getty Images

8/10 The Sun

Love it or hate it, and many do both, this has been a symbol of much that is successful and a lot that is awful in British journalism since its inception in 1969. In its turn it spawned the Page 3 Girl and some nastily xenophobic headlines. All the stranger when you consider its creator was, of course, Rupert Murdoch, born 11 March 1931 in Melbourne, Australia.

Getty Images

9/10 Marxism

OK, Karl Marx's philosophy was not much of a gift to the world, but for a while it seemed like a good idea. Though we might not dare admit it, Marxism still has a few insights to offer to anyone wanting to understand the workings of capitalism, though too few to excuse everything that was done in its name. Born in Germany spent much time in the British museum and the British pub, buried Highgate Cemetery. Oddly, his ideas never really caught on in his adopted homeland.

Getty Images

10/10 The NHS

They came from many, many backgrounds, including Ireland, the Philippines, east Europe, the Indian subcontinent, and Africa, as they still do, but the contribution of the black nurses who came to the UK from the Caribbean to heal and care for is a debt of honour that must be recognised. It so sometimes forgotten that it was Enoch Powell, then Minister of Health (1960-62), who campaigned to recruit their skilled nurses to come and work over here. One abiding legacy we can thank Enoch for.

Getty Images
A Home Office briefing document dated 19 August states: "Until August 2014, the exclusive supplier was Sprakab. Commercial changes in early/mid 2014 introduced a second supplier, Verified AB. From August 2014, the Home Office will place reliance on the services of both companies. Verified AB will be the main supplier, with Sprakab providing language analysis services in a secondary capacity."
Today, The Independent revealed how one of Sprakab's most prolific language analysts, a specialist in Somali dialects who has produced more than 5,000 reports for the firm, has been accused of fabricating a degree from Stockholm University.
A Swedish documentary broadcast this week also alleged that the man, who has not been named, has a conviction for smuggling the drug khat. Several independent linguistic experts also cast doubt on the quality of his work, and it is feared if his reports were flawed, hundreds of Somali asylum seekers may have been unfairly refused entry to the UK.
Lisa Doyle, head of advocacy at the Refugee Council said: "A change in supplier does not change the fact that language testing is an unacceptably approximate way of gauging someone's nationality and subsequently, if they need international protection.  
"Asylum claims are inherently complex. It's chilling to think that the decision on whether someone's life is at risk or not could be based on the say so of an anonymous analyst at the other end of the phone."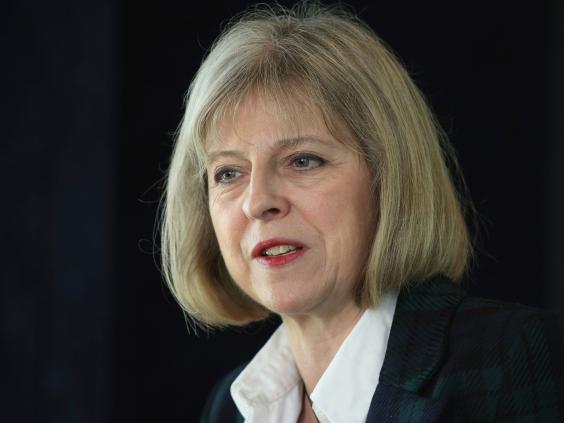 Roderick Martin, the CEO of Verified AB, said that in his view the Supreme Court judgement had "probably" influenced the Government's decision to replace Sprakab, but declined to comment further. "If you have a Supreme Court in the country that has made a decision, I would guess that's a very strong point that they would need to take into consideration," he said.
Labour said it intends to raise the issue of Sprakab with the Home Secretary, Theresa May. David Hanson MP, the shadow Minister for Immigration said: "Getting asylum applications right is crucial to maintaining public trust in our immigration system, so the revelations about the problems with Sprakab are concerning.
"The Home Secretary needs to be clear what the problems were with Sprakab, when they found out, what measures have been put in place and why Ministers didn't bring it to the attention of the Commons."
It is understood that the language analysis contract was put out for tender in the same way as other Government contracts, with Verified AB chosen as it offered better value for money than Sprakab.
In a statement, a Home Office spokesman said: "Our language analysis processes have been repeatedly supported in court judgments and are just one tool used by case workers in making asylum decisions.
"All reports are produced with a series of controls and quality checks by other experts within the company. Linguistic analysis is also just one piece of evidence used to consider the nationality of an applicant. Any doubts about nationality are probed in a detailed and rigorous interview."
Sprakab did not respond to a request for comment.
Reuse content