Homelessness will increase across Scotland unless ministers drastically increase the number of affordable homes being built each year, the head of the country's social housing umbrella body has warned.
Mary Taylor, CEO of the Scottish Federation of Housing Associations (SFHA), told The Independent that more people would either find themselves homeless or pushed into unaffordable private rental accommodation unless urgent action was taken. 
She was speaking in the wake of a report published which concluded that at least 12,000 affordable homes should be built annually in Scotland over the next five years to meet rising demand – double the SNP Government's current target of 6,000 a year.
The report, commissioned by a coalition of housing organisations including the SFHA, Shelter Scotland and the Chartered Institute of Housing, called for the biggest house building programme in Scotland since the 1970s. The cost of meeting the country's demand for affordable housing would be just under £700 million a year, but "radical solutions" were required to deal with the shortfall, it concluded.
Asked what would happen if the Scottish Government did not change its policy, Ms Taylor replied: "The outcome would be that the number of homeless people would increase, and more people would end up in private rented housing – paying more – that they can't afford. That will have other impacts on their disposable income and mobility."
The organisations which commissioned the report have called on Scotland's political parties to set "ambitious" targets for new affordable housing in their manifestos ahead of next year's Holyrood elections.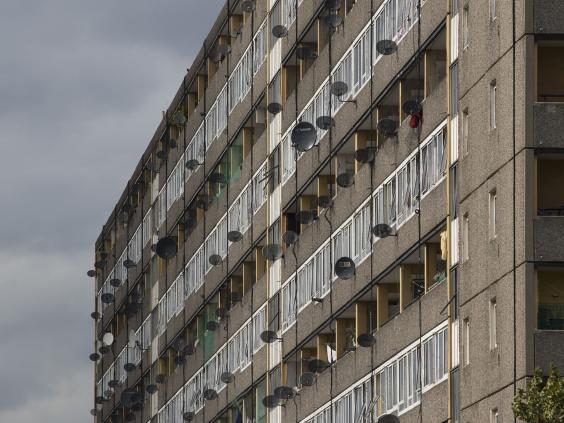 Responding to the research, Scottish Labour's housing spokesman Michael McMahon said his party had committed to making the issue a "political priority". He added: "We understand that Scotland must be ambitious in the number of affordable homes built because, quite simply, every Scot deserves a place to call home which is safe, warm and affordable.
"The reports shows that government needs to act fast and that rhetoric is not enough. The SNP must be clear that it gets the message – they need to do better and get a grip, otherwise the backlog of families in need of decent housing will continue to build up."
A spokesperson for the Scottish Government said it would "consider" the report's findings. "We are already delivering a huge boost to affordable housing provision across Scotland by investing over £1.7 billion to build 30,000 affordable homes during the lifetime of this Parliament," they added.
Reuse content