The Government's Housing Minister has been accused of blocking the building of thousands of homes as a "mate's favour" to a fellow Conservative MP who complained about them.
Gavin Barwell used his powers as a minister to intervene and suspend development plans in Bradford after a request from Tory colleague Philip Davies, putting them under potentially indefinite review.
In a letter seen by The Independent the minister wrote to Bradford Metropolitan District Council to tell them he was using his powers under the Planning Act to direct them not to proceed until he gave them further notice.
The letter explicitly cites complaints by Mr Davies, the MP for Shipley, as the reason for the suspension of the project, which has been nine years in the planning. The minister's intervention invokes new powers the government granted itself earlier this year.
"The Secretary of State has received a request to intervene in the Bradford Core Strategy Development Plan ("The Plan") from Philip Davies, MP for Shipley," the letter to the council says.
"The request raises a number of issues including the proposed release of green belt, particularly in Wharfedale, development of green belt before brownfield land is exhausted … and the appropriate location for development to alleviate housing need and contribute to the regeration of Bradford city centre."
Mr Barwell continues: "In exercise of his powers under section 21A of the Act (inserted by section 145 of the Housing and Planning Act 2016), the Secretary of State hereby directs City of Bradford Metropolitan District Council not to take any step in connection with the adoption of the Plan, while issues raised in the letters are considered further.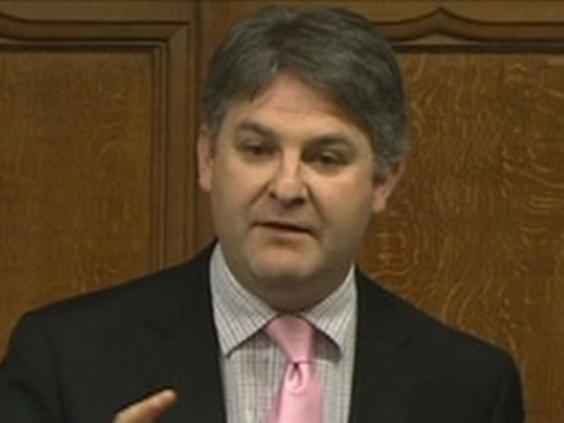 "This direction will remain in force until it is withdrawn by the Secretary of State or the Secretary of State gives a direction under section 21 of the 2004 Act in relation to the plan. My officials will be in touch with your officers to discuss next steps and we will keep the Council updates throughout our considerations."
The core Bradford Plan was drawn up by the city's council to redevelop the area and includes renovations of the city centre and new housing stock. It sets out broad locations for new housing, businesses, and infrastructure investment across the city but doesn't grant specific planning permission.
In pictures: Tiny London flats to rent
In pictures: Tiny London flats to rent
1/6 London properties

A "cosy" flat in an upmarket area of west London is available to rent for a reasonable £520 a month, provided the tenant doesn't mind showering under the bed

2/6 London properties

Located on Castletown Road, the advertisement on Zoopla boasts: "A cosy, single studio located in the heart of London's fashionable and up-market area of West Kensington, this compact mezzanine includes not only a fully furnished living area including table, chair, wardrobe and chest of draws [sic] but also a personal shower and kitchenette complete with storage"

3/6 London properties

The property is recommended for "students, working professionals and those looking for a thriving London life at an affordable rate"

Rightmove

4/6 London properties

A studio flat for rent in Kember Street, north London was advertised for £737-a-month

Rightmove

5/6 London properties

The 'well-used' kitchen of a flat in Hoxton, which was on the market for £997 per month

Zoopla

6/6 London properties

For only £125 per week you could be the lucky owner of this single studio flat, complete with shower and kitchenette, located between Barons Court and West Kensington

Zoopla
Before he was made a minister Mr Barwell also campaigned against a major housing development on Metropolitan Open Land in Croydon, where he is an MP. That borough, which is in South London, suffers from a major housing shortage.
Mr Barwell's letter prompted Labour's shadow Housing Minister John Healey to write to Mr Barwell's boss, Communities Secretary Sajid Javid.
"This week, the Housing Minister in your department wrote to Bradford Council directing them to halt the adoption of their development plan which would build more homes for the people of Bradford. Despite all stages of consultation and approval – from local people, council and Planning Inspector – being completed, this action stops the plan's adoption in its tracks," he wrote.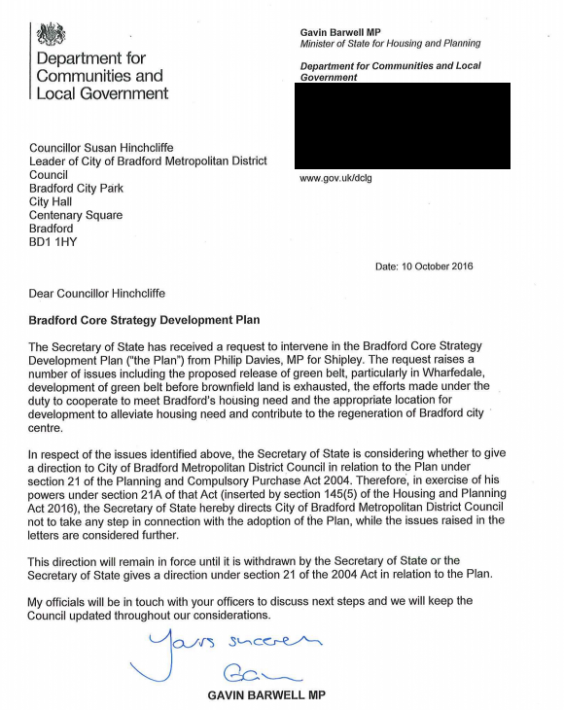 "According to the Housing Minister this decision was taken merely because a fellow Conservative MP wrote in complaint. There is no attempt by the Minister to defend the substance of the complaint. Without justification, his decision to intervene smacks of a political 'mate's favour'.
"Given this lack of justification for your Department stopping a plan which has been nine years in the making, and involved extensive consultation with local people, I am writing to ask you to account for this decision.
"Your decision seems particularly extraordinary when on the very same day as the letter was sent, you spoke at some length in the second reading debate on the Neighbourhood Planning Bill about both the importance of building more homes and of local democracy. Your Minister's letter has overridden both without proper justification.
"I raise this objection with you because this heavy-handed intervention using powers under the new Housing and Planning Act has also been used to halt Birmingham's development plan."
A DCLG spokesperson described the suspension of development as a "holding decision" and said it was issued because of concerns about building on greenbelt land.
"This is a totally false claim. No decision has yet been taken on whether to intervene or not," he said – apparently referencing whether the Bradford plan should be changed or permanently cancelled.
"The holding direction was issued purely because of concerns over development on the Green Belt. This holding direction will allow time for proper consideration of these issues."
Reuse content