Our elected MPs are more unpopular than ever, but the following step-by-step guide could help connect the public with the way the country is run and regain some faith in politics.

How to fix the media
Chuka Umunna pulled out of the Labour leadership contest because of the "scrutiny and attention" it brought on him, his family, his girlfriend and her family.
Liz Kendall, the surprise candidate for the Labour leadership, sought to pre-empt interest in her personal life by telling the Daily Mirror yesterday that she had broken up with boyfriend Greg Davies, the Inbetweeners comedian.
Ed Miliband had to endure reporting of his father's political views ("The Man Who Hated Britain", according to the Daily Mail), how he ate a bacon sandwich and the number of kitchens in his London house.
What could be done?
1. Peter Jukes, the campaigner against press intrusion, has called for new laws to prevent journalists harassing members of politicians' families and other people not directly involved in frontline politics.
2. More, longer, interviews on TV, so that people have a better chance to make up their minds about the personalities of MPs.
3. In the end, though, would-be politicians have to realise that the voters want to know a great deal about them. Umunna said he thought he was prepared for it, but when it came to it, he wasn't. Others can learn from his experience.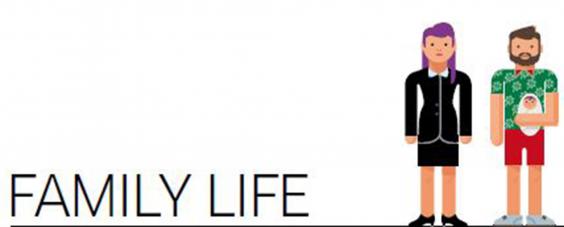 How to fix the family life of MPs
It is not just the media intrusion, there is also the practical difficulty of living in two places and the long hours. Dan Jarvis, the Labour MP for Barnsley, pulled out of the Labour leadership race because he felt the need to spend time with his children.
What could be done?
1. Move the House of Commons to a more central location in the country. That would also help tilt the economic centre of gravity away from London.
2. Change the hours of the House to something like normal office hours (currently the day ends at 7pm at the earliest), allowing school runs in the morning and constituency business in the evening, when people want to talk.
3. Electronic voting could mean MPs didn't have to spend so much time in Westminster.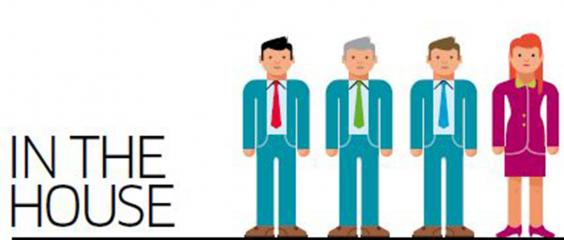 How to fix the House of Commons
The Gothic Hogwarts of the House of Commons sometimes seems designed to discourage normal people from wanting to be MPs. After the election, there are more women MPs than ever, but it still feels a bit like an all-male public school.
The way it conducts itself doesn't help inspire public confidence. The yah-boo of Prime Minister's Questions is a constant complaint. Many of the rules seem obscure. Last week, the 56 SNP MPs were shown around the Chamber and told that it was "poor etiquette to clap". This instruction was greeted with "rapturous applause" from all 56.
What could be done?
1. Prime Minister's Questions could be twice-weekly again, and the Speaker could start to throw out MPs who heckle or shout.
2. A reinvention of parliamentary reporting for the internet video age – perhaps a 15-minute summary every night – would be a great gain for democracy.
3. John Bercow, the Speaker, has tried to open up the House more to the public, but more could be done to modernise language and traditions. The reform to allow public petitions to be debated in the House if they have 100,000 signatures could be extended.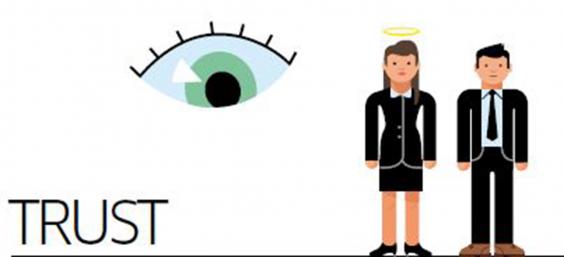 How to fix trust in politicians
Gloria de Piero, the Labour MP for Ashfield, toured the country asking, "Why do you hate me?" One of the big reasons is the MPs' expenses scandal of 2009. It meant that good MPs were tainted by bad, and that every MP feels under suspicion.
That makes it hard for them, and hard for voters to trust them, which cannot be healthy, at a time when voters' faith in politicians to deliver their promises is at a low ebb.
What could be done?
1. Ed Miliband tried to deal with the trust problem by carving his promises in stone. That's not the answer. And MPs could start by not making unrealistic promises and then not breaking them. It is not complicated.
2. More could be done to publicise the information that is already available. The Register of Members' Interests is on the internet, with the details of all MPs' earnings. Ministers have to disclose their meetings and gifts. Political donations have to be declared.
3. An online "diary" for each MP of where they have been, who they've met and what they've done would be a clear signal of honesty.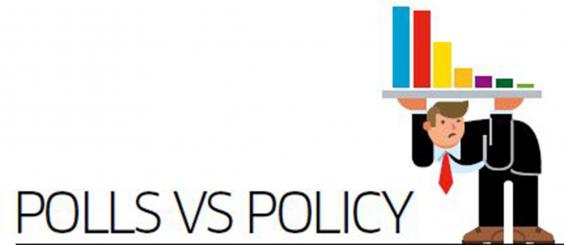 How to fix opinion polls and policy websites
The media are obsessed with the horse race of opinion polls. Who's up, who's down, who's ahead and who's behind, rather than what they stand for. Instead of debating policies, the last week of the election campaign was dominated by poll-driven speculation.
What could be done?
1. In an interview yesterday, Lynton Crosby, who ran the Conservative campaign, supported the idea of a ban on polls in the two or three weeks before an election. But Peter Kellner, of YouGov, says this would simply mean that banks and big companies would commission private polls and that rumours would be impossible to verify.
2. It is in their interest, as well as being a responsibility, for journalists to minimise reporting of poll-based stories, especially in the final week, which is when many voters are just starting to pay attention and want to know about policies. Parties also have a duty to allow journalists better access.
3. Building on the work of the many websites that tried to make party policies accessible in quiz format during the election campaign, a not-for-profit organisation could devote itself to an online resource keeping track of all parties' policies, and allow for public feedback.
The major political figures who lost out in the General Election
The major political figures who lost out in the General Election
1/16 Ed Balls

Ed Balls lost his seat in what was the biggest shock of an extraordinary night of election results. His defeat in compounded Labour's woes in a dismal night, which saw the party lose all but one of its Scottish MPs and will undoubtedly lead to Ed Miliband standing down.

2/16 Nigel Farage

OK, so he came close to being upstaged by a professional comedian – Al Murray aka the Pub Landlord, had also lost in South Thanet. But as he lost his fight to become an MP and resigned his Ukip leadership, Nigel Farage did manage to get in a few gags. He began by railing against the editors of the The Sun and the Daily Mail, sarcastically calling them "geniuses". But perhaps bearing the last election in mind, when he was in intensive care following an air crash, he said after the result that he felt "pretty good". "Never felt happier," in fact. A weight lifted off the old shoulders. Quite right too, old boy. More time for the saloon bar and a pint, or five.

AFP/Getty Images

3/16 Vince Cable

A huge scalp for the Conservatives, even though he was part of their coalition government. The Liberal Democrat Business Secretary lost his Twickenham seat to Tory candidate Tania Mathias. Cable had held the seat since 1997 and was a strong figure in the Lib Dems, having previously been deputy leader.

Christopher Furlong | Getty Images

4/16 Jim Murphy

A sign of how dire things are in Scotland now for the Labour party. The leader of the Scottish Labour Party, Jim Murphy, lost his Renfrewshire East to the SNP, having held the seat since 2005. He held a number of cabinet positions under the administrations of Tony Blair and Gordon Brown.

Jeff J Mitchell | Getty Images

5/16 Danny Alexander

The Chief Secretary to the Treasury and Nick Clegg's right-hand man, Danny Alexander, lost his seat of Inverness, Nairn, Badenoch and Strathspey to the SNP. His aides admitted defeat several hours before the formal decision was due. There were suggestions that the SNP vote could be as high as 50 per cent.

BEN STANSALL | AFP | Getty Images

6/16 Esther McVey

The Minister of State for Employment and one of the few women in David Cameron's male-dominate cabinet, Esther McVey had only held Wirral West since 2010. Her 2,436 majority was overturned and Labour's Margaret Greenwood won the seat with a 417 majority.

BEN STANSALL | AFP | Getty Images

7/16 George Galloway

The former Labour MP had held the seat of Bradford West since 2012 for the Respect Party. He previously held the constituency of Bethnal Green and Bow for Respect between 2005 and 2010, although he unsuccessfully contested Poplar and Limehouse in 2010.

Nigel Roddis | Getty Images

8/16 Charles Kennedy

Another huge Lib Dem scalp, with the SNP taking the seat of Ross, Skye and Lochaber from the former leader of the party. Kennedy had led the Lib Dems between 1999 and 2006 and had become something of an elder statesman of the party. He conceded defeat ahead of the official declaration and said he would not give any TV interviews. He had been an MP since 1983.

Jeff J Mitchell | Getty Images

9/16 Douglas Alexander

The shadow Foreign Secretary and Ed Miliband's Chair of General Election Strategy, Danny Alexander had been the MP for Paisley and Renfrewshire South since 1997. He lost his seat to the SNP, with the party now holding a 9,076 majority. Labour's share of the vote was down by 21.3 per cent.

Jeff J Mitchell | Getty Images

10/16 Simon Hughes

Simon Hughes held a key Liberal Democrat seat in London, Bermondsey and Old Southwark, which he held from 1983. Hughes is a former deputy leader of the Lib Dems and had been minister of state at the Ministry of Justice since 2013. He was previously the President of the party, as well as a two-time leadership candidate, and stood for the party in the 2004 Mayoral election.

Rob Stothard | Getty Images

11/16 Mark Reckless

An MP for Rochester and Strood since 2010, Reckless switched from the Conservatives to Ukip in September 2014 and winning the seat outright in November. He was the second Ukip MP after Douglas Carswell, and his loss is a huge blow to Nigel Farage's party.

Carl Court | Getty Images

12/16 Margaret Curran

Margaret Curran had held Glasgow East since 2010 and was the shadow Secretary of State for Scotland. She had previously been the MSP for Glasgow Baillieston (a seat she might wish she still held, as it is still held by Labour under the title Glasgow Provan).

Jeff J Mitchell | Getty Images

13/16 David Laws

A Liberal Democrat MP for Yeovil since 2001, he was the minister of state for Schools. He had briefly been Chief Secretary to the Treasury after the 2010 election, only holding the office for 17 days after resigning due to the disclosure of his Parliamentary expenses claims. Laws was a key negotiator for the Lib Dems when the coalition was being formed five years ago.

Jeff J Mitchell | Getty Images

14/16 Jo Swinson

On her election in 2005, she was the youngest member of the House of Commons. Under the Coalition government, the Lib Dem MP was the Under-Secretary of State for Employment Relations, Consumer and Postal Affairs and for Women and Equalities. She lost her seat of East Dunbartonshire to the SNP's John Nicholson.

Matthew Lloyd | Getty Images

15/16 Ed Davey

The Liberal Democrat Energy and Climate Change Secretary Ed Davey had been the MP for Kingston and Surbiton since 1997. Davey championed the Lib Dems' role in ensuring the Conservative-led Coalition championed the green agenda. However, the well-known Lib Dem MP lost his seat to the Tories, having held the seat in 2010 by 7,560 votes.

Jeff J Mitchell | Getty Images

16/16 Lynne Featherstone

Lynne Featherstone lost her London seat of Hornsey and Wood Green to the Labour party. She was a former junior Home Office minister with responsibility for equality, then becoming junior minister with responsibility for international development.

Dan Kitwood | Getty Images
Reuse content